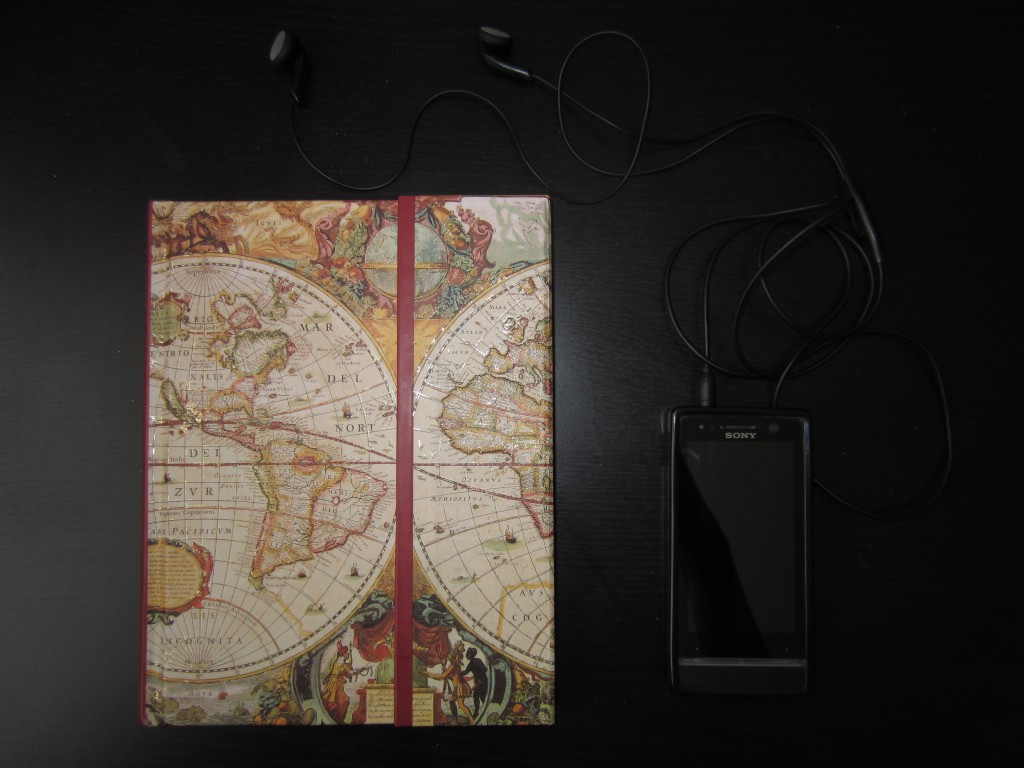 The first metaphor I understood intuitively is the moon as a heart – an image floating off the ubiquitous vocals of Teresa Teng's 月亮代表我的心. It is a song that has captivated the Chinese-speaking community for decades, a Chinese metaphor no one else will ever claim, yet also an image that compels hundreds of artists to re-appropriate, manipulate, and refashion it. It is a Chinese moon to Shakespeare's rose.
A good metaphor is a ripple from the centre of a voice to the world.
*
Hebe 田馥甄 released 渺小 in 2013, a song based on Wislawa Symborzka's "Under One Small Star". Her lyrical performance leaves me as awestruck as the English translation of the poem does with its quiet, powerful tone. I often try to imagine the beauty I cannot understand in the Polish original, and all the other languages it now exists in. I marvel at how emotions can cross so many thresholds to speak in some way to a listener. I realize how many thresholds a single listener might have.
How should I write poetry that crosses these thresholds?
*
When thinking up names for our literary magazine, the word "LooseLeaf" surfaces, after 野子 by Sue 蘇運營. The sound of "the wild" (yé zi), so similar to the Chinese sound for "leaves" (yè zi), compels me, as well as her dense, tumbling lyrics and unique voice. I think about what it means to put a magazine together for young Asian artists in Canada, and wish that same wild ambition and courage of the song fills the pages of every copy we print and put out into the world.
I realize LooseLeaf is a one-word poem that you could call a prayer.
*
The first song I pick at karaoke is A-Sang 阿桑's 葉子. I know and love it well but I am too anxious, and cannot finish the song for all the blood pounding in my head. I am afraid to be heard and evaluated by those listening. I am afraid because I am unfamiliar with the sound of my voice. I come back to this experience often whenever I am frustrated with my words.
After all, being a writer is about trying to finish the song.
*
I sit at a cafe with Vincent Fang方文山's 青花瓷 and try to decipher the classical Chinese grammar and sentence structures he employs with so much ease. I mark up the lyrics the same way I would with the poetry I study, trying to learn the logic of its rules.
The afternoon shows me how syntax is the spine and ribcage of a piece of writing. It protects the heart of the poem.
*
If I could spend a day with an artist, I would pick vocalist and lyricist A-shin 阿信 from 五月天. The 6 minute long 如煙 from Mayday's seventh album is a song with no repeating lines. The song is an example of how you might say one thing in so many ways. I think you can only do this by paying close attention to this world and to the things in it. I would ask A-shin over tea what kind of world he sees. I am curious.
Poetry is seeing and hearing with my own senses, and speaking in my own voice.
*
A writer has a voice that takes on appearances, cadences and tones. Ayal Komad 張震嶽  teaches me this. 愛我別走 and 自由 are enduring classics from his 1998 album that showcases the versatility of his voice as a rapper and a singer. More interestingly, his 2014 album is weighted with the last 16 years of growing. When I listen to it, I hear an artist leaving things behind and following his voice. I am reminded that words and works should not box me in.
As the artist I also grow out of words like old skin.
*
These days I begin to come into the presence of music aging. Some remnant of me occasionally recognizes the ballad tunes and mellow vocals from the early movies and restaurant radios of my childhood. When I listen to Karen Mok 莫文蔚's 愛情, I think that what is present enough will trickle through time, washing their own paths into different histories.
I feel a strong desire for my words to make their way through days and years into another person's life.
*
Poetry is a homecoming. It says what you cannot say but always know. Poetry is about recognition. Cozy Diary 輕日記's 一個人曖昧 sounds like recognition expanding in me on a solitary afternoon. I would like to be a writer people look for on the days they want company, to share the silence of that moment, fill the emptiness of that day, or remind them of something they might be in the middle of forgetting.
I would like people to make their homes in my poems.
Author's Note:
This is a love letter to the music that has traveled with me throughout my life. All the songs are hyperlinked to the music that inspired these thoughts. The genesis of my poetry writing begins with Mandopop: lyric scraps spinning in my head like the discman I carried everywhere in the early 2000s. My poetry often chases after and yearns to emulate the embodied experience of listening to Chinese music.  As I keep negotiating what it means to be a bilingual writer who draws so much from one language to write mostly in another, Chinese music continues to show me how it is possible to feel in language, regardless of what that language is, and how the most important thing is to always be listening.
---
Born in Singapore, raised in Suzhou and Hong Kong, Jasmine Gui currently lives and works in Toronto. She is the Founder of Project 40 Collective, and the Managing Editor at LooseLeaf magazine. Her poetry has been published by Hart House Review, text, Acta Victoriana,Red Paint Hill, (parenthetical), and more. She writes at jaziimun.com. 
Photo by William Tham.