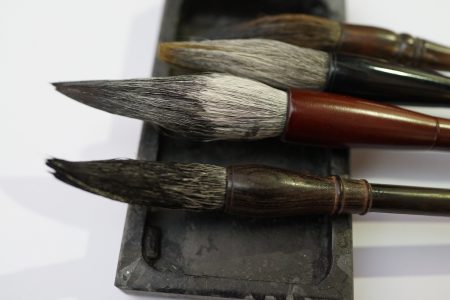 Working hard regardless of criticism,
I have succeeded;
Another year has passed by,
I would climb one story higher.
Rest and build up strength,
Will win every war in the business world.
Making big profits with a small capital,
The day is coming;
Who else can make this happen?
I wish an instant success
With the change of generals and guards,
With the wrongs punished.
Obey the law,
No reason to worry that the orders can't be followed.
Annoyed, filled with anger and rage
A moment ago, I am proud with success and so happy.
Down to my last breath because of anger
I am crestfallen and afraid.
Business is booming in holiday season
And there is no business while I am down on my luck.
The same generals with a different king,
All the hard work does not lead to any merit;
The same medicine with a different name
How can the medicine be effective?
A new person could be the same old one.
Cut the weeds and dig up the roots
That's the only way to go.
---
Ken Lem was a teenager when he came to Canada from China as a paper son in 1923, shortly before the Chinese Exclusion Act came into effect. Initially, he worked in a laundry, but quickly moved into the restaurant business, eventually becoming a co-owner of the Home Café in New Liskeard, Ont. However, illness forced him to sell his share of the business. After he recovered, he moved his young family to North Bay, Ont. and never owned another business.
Lei Jin is a librarian currently working at Ryerson University Library & Archives. Lei worked as an editor/translator in China prior to leaving her home country to pursue post-graduate studies in Communications, and then in Library and Information Science in the United States. Lei's translated works include Henry Miller's "The Air- Conditioned Nightmare," which was published in China in 1996 and then 2004.