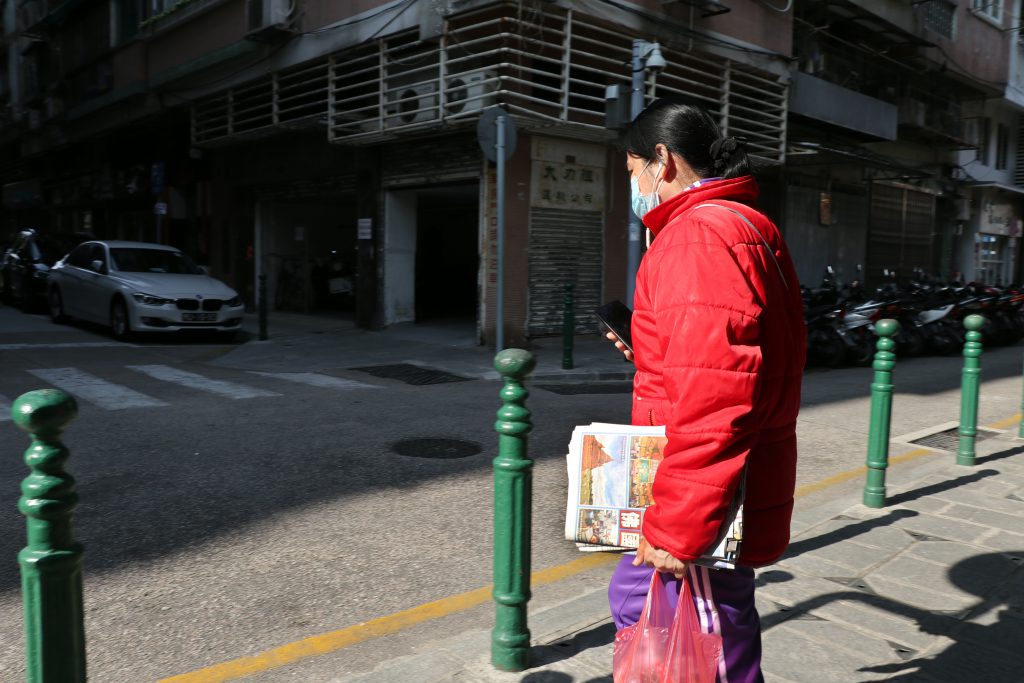 I woke up stunned.  In Hubei, 14,840 newly confirmed cases of the Novel Coronavirus Pneumonia (NCP), now re-christened as COVID-19, in one day.
As I remember, there were no more than 2,000 just the day before – though not a small number by any means – at least cases had been gradually decreasing.  How could the number of confirmed cases increase several times in the course of one day?
Then something else I read on Weibo also surprised me.
The mayor of Shanghai had been appointed secretary of the Hubei Provincial Committee and Jinan's (the capital city of Shandong Province) municipal party secretary has been appointed as the new party secretary of Wuhan.
A lot of people have shown their support for this personnel change at this critical moment as it might mean an end to the chaos and disorder which can even be felt everywhere.  I also hope the newly appointed personnel would bring the crisis to an end soon with a clearer road map.
I don't know if it's right to associate the end of the public health crisis with the arrival of new leadership, but it seems that with the arrival of the new people, comes new hope with fighting the epidemic.
For example, the staggering number this morning was believed by some to a change in diagnostic criteria.
Among the 14,840 newly confirmed cases, 13,332 clinical cases were suspected cases and were diagnosed with expanded testing methods, including CT scans, which also has led to a sharp drop in the number of new suspected cases nationwide. 
So today's number for confirmed NCP cases may be the start of something new: being honest in terms of facing the current crisis.
I think this new start brings new hope.
After all, Albert Camus wrote in his Plague: "There's no question of heroism in all this. It's a matter of common decency. That's an idea which may make some people smile, but the only means of fighting a plague is — common decency."
Today, in the WeChat app on my phone, a WeChat group of 500 people quieted down.   Among these 500 people, including me, 99 percent are parents of students in my older son's university.  The silence was unusual since, in the past two weeks, people in this group were arguing about various issues happening in the fight against the NCP.
Yesterday, this WeChat group produced hundreds of comments. All these comments were around one topic: whether or not people can criticize what Wuhan government is doing during the process of combating the outbreak.  Some said that, for the time being, it is better for people to just harbour the anger and criticism in their hearts and wait until after the crisis is over to settle accounts.
Other people argued that chicken soup and positive slogans were not enough when we faced such a big disaster. Out of duty and love for the country, a citizen would be inevitably angry and critical of the bureaucracy involved in the fighting against the epidemic. The lively debate had good arguments on both sides. 
What impressed me was that one parent sent out a picture of a sentence from a play by a French comedy writer Pierre-Augustin Caron de Beaumarchais from The Marriage of Figaro: "Without the freedom to criticize, praise is meaningless." 
This sentence is beautiful and philosophical.
But is it just an idealized appeal of the writer? In our world, is that realistic?  Could we accept criticism with an open mind, even if the criticism is an angry one? And all the time?
While I haven't come up with answers to my questions, today, the debate in the group is over.  I don't know whether or not today's silence has something to do with today's news: the spike in confirmed cases in Hubei province and the new leaders.  When I was about to finish writing today, I saw two more messages on Weibo.
Firstly, the new directors admitted that the number of infected people in Wuhan has not been confirmed yet and the potential infection base is still relatively large.  Secondly, other than Hubei, other Chinese provinces witnessed a decline of confirmed cases for nine consecutive days between February 3 and February 11.
People on Weibo are saying that if this is true, they must remain vigilant and persevere as new developments depend on the prevention and control work during the travel peak in the following weeks.
As always, I pray for Hubei, for China to remain strong, and wish for a better world for everyone.
---
Nancy Jin emigrated from the city of Shenyang to Vancouver in 2008. She obtained a Master's Degree in Teaching English as a Foreign Language (TEFL) at the University of Salford in Britain. She has taught English writing at Shenyang Architecture University as well as in Language Centers in Vancouver. In 2019, she became a student of the Simon Fraser University (SFU) Writer's Studio online program in the non-fiction genre group. She is now working on her first novel, a work that reflects the motif of being "bound" and restricted, held back from self-actualization through the exploration of the life of her grandmother, a 93-year-old woman with bound feet, as well as the lives of other women in her family. Nancy is currently living in Shenyang.