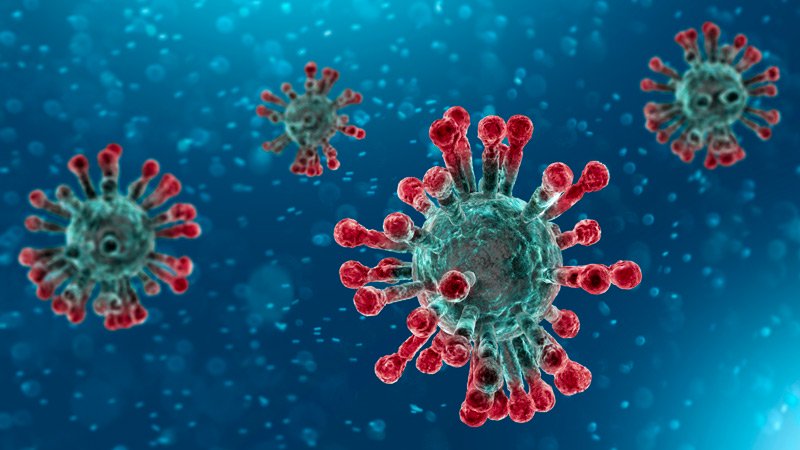 How did it all start?
The answer is different for everyone.
For me, the whole thing started in early January. I began to notice reports of unexplained pneumonia in Wuhan from the state media. During the SARS outbreak in 2003, although I was studying in the UK, I was still awed by the damage caused by a public health crisis. So the phrase: confirmed cases of pneumonia originating from an unknown source alarmed me.  I studied nearly all the reports from several days ago. No obvious human-to-human transmission or medical infection was observed. It's defensible, it's controllable.  These reports were convincing that everything was under control.
The Spring Festival is approaching.  It would be the year of Rat in another twenty days. There were a lot of things to do besides our life of routine filled with work and study.  Assured that it was not a serious issue, I wiped the worries from my mind and saved the internal storage space for something else important, as if my mind is a computer, the kind of information processing system that can be cleaned easily.
On January 13, in my WeChat Moments, a few individuals who had emigrated from Wuhan to Vancouver years ago forwarded a piece of the mass message: Do not go back to Wuhan recently, the new virus is rampant, pneumonia has caused one death, Canada issued a travel warning.
This friend is the head of a community organization in Vancouver. Every Spring Festival, she organizes a large-scale Featured Cultural Performance gala in Vancouver for local Chinese people. From what I know about her, she is not only a nice person but also thoughtful and cautious in what she says and does.
My thoughts about the Wuhan pneumonia resurfaced again. The friend re-posted the message with six simple words and a WeChat expression. Those three words were: peacefulness to all. The expression was accompanied by an emoji of hands clasped together in prayer.
Three hours after she posted the message, she wrote in the comments: "It seems that people in Wuhan are calm, which is so good and let people like me who wander outside rest assured. Bless everyone for good health."
I knew she was responding to some comments raised from her WeChat post. Based on what she said, I surmised that people in Wuhan responded with: it's nothing, don't worry.
There's an expression in Wuhan.  Love me, love my dog. Trust her, then trust her friend as well. After all, she is from Wuhan, and her friends and relatives are also in Wuhan. The information there should be accurate first-hand information, which is worthy of being trusted.
Combined with the news from Wuhan, I also think that there was no need to worry too much about the situation.
As of January 13th, no new cases had been reported in the recent pneumonia outbreak in central China's city of Wuhan, the local health commission. Among the forty-one cases that had been confirmed thus far, six people were discharged from hospital, but seven are in critical condition.
According to the Lunar Calendar, January 16, 2020, is the twenty-second day of the twelfth lunar month, eight days before the Eve of the Spring Festival.  I, like most people, was getting prepared for the Spring Festival: shopping, cleaning the house thoroughly and decorating it. But there were still a lot of things that remained to be done, including for preparing for New Year's Eve Dinner.
My mother had called me several days before. She said she was going to invite my family – including my mother-in-law who lived with us – to join her and my little brother's family to a restaurant for dinner.  My father and my father-in-law have both passed away, and these past Spring Festival Eve were spent normally together as one big family.
On January 16, I got a call from my mother. She asked me on the phone: "What would you suggest about our Eve dinner?  Should we cancel?
She asked me a question hard to difficult to answer as, at that time, the Wuhan Municipal Health Commission reported that the human-to-human transmission of the recent pneumonia outbreak in Wuhan was unlikely.  There was only a case of transmission between family members that had been found. The husband was working at the local seafood market where the outbreak originated, but his wife had denied exposure to the market.
The news made me nervous.
Although I would've liked to cancel, I knew my mother and my mother-in-law had been looking forward to such an important holiday for a very long time.  After careful thinking, I said to my mother: "Let's stick to the original plan. I will take highly concentrated Chinese liquor as a sanitizer."
Mom was very happy and said: "Okay, I'll take some alcohol, too."
In the days that followed, the news about unidentified pneumonia in Wuhan became worse.
On January 20th, the human-to-human transmission was confirmed by Dr. Zhong Nanshan.
On January 22, Wuhan had a lockdown.  The following day, starting at 10.00 am, the city closed all outbound routes via airports and railways in order to prevent the spread of the novel coronavirus which caused a pneumonia outbreak that claimed seventeen lives in three weeks.
I began to feel afraid. I called my mother and persuaded her to cancel the dinner.  Despite her reluctance, she eventually agreed.
She said she got the alcohol ready, but she trusted my judgment.
I had a nightmare on the night of January 22.
In that dream, my good friend Lily from childhood and I joined a tour group. When we finally reached the spot where the tour group assembled, I came across two rooms, which I thought should be showrooms for various attractions. I looked through the window of a room with great interest.  But I only saw funeral wreaths, an entire room of funeral wreaths.
After canceling the dinner, I instead planned a New Year's Eve dinner at home for my own family.
I tried to relax and bring a festive atmosphere appropriate for the occasion.
At the time, the number of confirmed cases in Liaoning province where I'm living in was still in the single digits.
The next day was New Year's Day, traditionally a time when I gave New Year's greetings to all my relatives and friends.  But the number of confirmed cases in Liaoning increased to 12. The news on the Internet was not good.   On WeChat Moments, my friends' posts included official notices to people to stay at home to avoid the virus.  I couldn't help but forward the same content.  Other people reposted.  The provinces outside of Wuhan had entered the first week of home quarantine.
It was a special Spring Festival – no traveling, no visiting friends and neighbours, and no outdoor entertainment.
Because the virus has an incubation period of fourteen days, experts called for a two-week quarantine.   The government extended the Spring Festival holiday.  On February 9th, it seemed as if things had stabilized in the provinces outside of Wuhan.
But the news from Wuhan remained heart-wrenching.
Today, I read some words written by my child's teacher in WeChat moments.  She was a very strong woman.  She wrote:
In my memory, I cried three times in the last ten years.
In early 2014, I cried for my first career setback.
In 2018, when my mother was sick in the hospital, I cried.
In early 2018, a co-worker quit during the hardest time after her giving birth. I cried.
But starting from 2020, I cried once or twice a day when reading articles about Wuhan.
I liked and respected this teacher.  We have had good interactions with WeChat Moment for several years. But this time, after reading what she had shared, I didn't give her a thumbs up or comment as usual.  I found a corner of the room where I was alone and shed tears like falling rain.
Because of this tragedy in the city of Wuhan today, even middle-aged men can't but help to weep like a frightened child.
---
Nancy Jin emigrated from the city of Shenyang to Vancouver in 2008. She obtained a Master's Degree in Teaching English as a Foreign Language (TEFL) at the University of Salford in Britain. She has taught English writing at Shenyang Architecture University as well as in Language Centers in Vancouver. In 2019, she became a student of the Simon Fraser University (SFU) Writer's Studio online program in the non-fiction genre group. She is now working on her first novel, a work that reflects the motif of being "bound" and restricted, held back from self-actualization through the exploration of the life of her grandmother, a 93-year-old woman with bound feet, as well as the lives of other women in her family. Nancy is currently living in Shenyang.