CURRENTS: A Ricepaper Anthology
I feel as though my partner, who is herself Asian, is subtly accusing me of racism. I'm embarrassed. I'm just curious, I say. What's wrong with that?
– Benjamin Hertwig, "An Uncomplicated Whiteness"
"Con không được nói 'not fair' nữa. Nói nữa là mẹ đánh đòn."
You're not allowed to say "not fair" anymore, she said. Any more and I'll spank you.
So I stopped.
– Linda Nguyen, "Pre-Elementary, My Dear Monkey"
Light switches guide you through the house. One on, the next off, so that you're never standing in the dark.
– Emi Kodama, "A Collection Of Rooms"
The ashes fell, scattering over his shadow as he walked through the knotted streets of Tokyo, memories of memories whispered towards the past.
– Aaron Tang, "De Vivre Sa Vie"
"An irregular bite mark flashed on his right shoulder."
– Dung Kai-Cheung, translated by Nick Stember, "Crooked Teeth"
i heard from my mother that
i must be a complete person
before i can love.
– Lisa Zhang, "the gardener"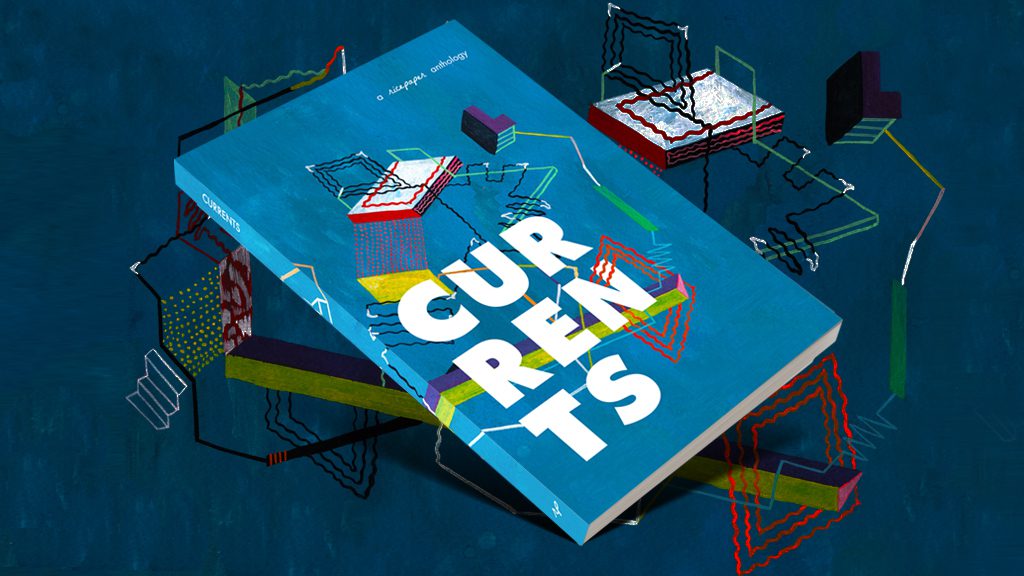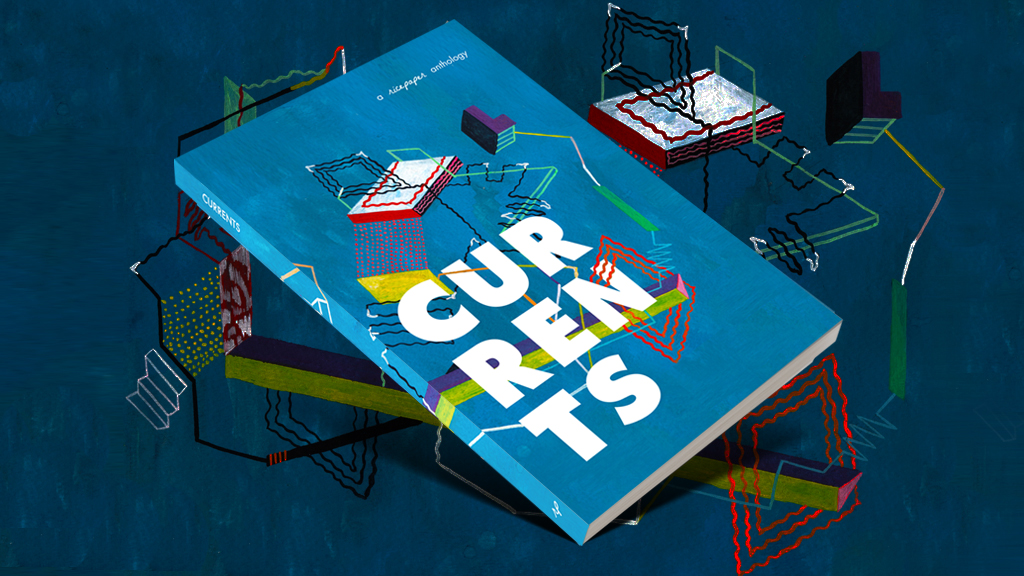 Presenting 2016's best works of poetry, fiction and nonfiction by Asian and Asian Canadian writers published in Ricepaper Magazine.
Contributors
Aaron Tang          Aileen Santos         Anna Wang Yuan         Benjamin Hertwig         Carousel Calvo         Céline Chuang
Cheonhak Kwon         John Mokrynskyj (Translator)         Hana Kim (Trans.)         Do Nguyen Mai         Dung Kai-cheung
Nick Stember (Trans.)         Hannah Polinski         Emi Kodama         Frances Du         Helen Tran         Jane Aiko Komori
Jasmine Gui         JF Garrard         Joanne Leow         Kawai Shen         Li Charmaine Anne         Linda Nguyen         Lisa Zhang
Mary Chen         Raine Ling         Stanford Cheung         Zeng Xiaowen         Alison Bailey (Trans.)
✽
Kickstarter Backers
Kane Tan         Matthew Stepanic         Roland Tanglao         Wanda Yee         Val Lem         Vanessa Lowe
Saki Serizawa         Anna Wang         Annick MacAskill         Christine Wu         Carmen Tiampo         Gavin Hee
Lauren Dembicky         Peggy Thompson         KS         Dawn Chow         Floyd Sully         Xu Xi         Imogene Lim
Susan Pieters          John Matsui         Sylvia Tran         Ellen Matsui         Gary Yee         Andrea Ocampo
Kristen Wong         Chelsea Rooney         Raymond Nakamura         Janet Lumb         Jennifer Pham         Brendon Soltis
James Kim         Doretta Lau         Anonymous         Linda Point         Jason Li         Sennah Yee         Caiming Ysng
Guillaume Morissette         Walter Quan         Wiley Ho         June Chow         Louis Lapprend         M Moore
Cecilia Yuan Liu         Jessica Purver         Helen Koyama         Linda Lum         Kaitlyn Tsuruda         Vincent Ternida
Hailey Mah         Jonathan Lin         Rudy Thauberger         Helen Tran         Lori Leong         Melissa Roach
Jake Byrne         Caroline Teng         Alice Poon         David Ng         Edwin Lee         Anita Chong         Elyse Bouvier
Regina         Abby Ho         Stephanie Oliver         George         Kerrie Seljak-Byrne         Tamara Jong
Michael Beck         Mikayla Fawcett         Minghui Yu