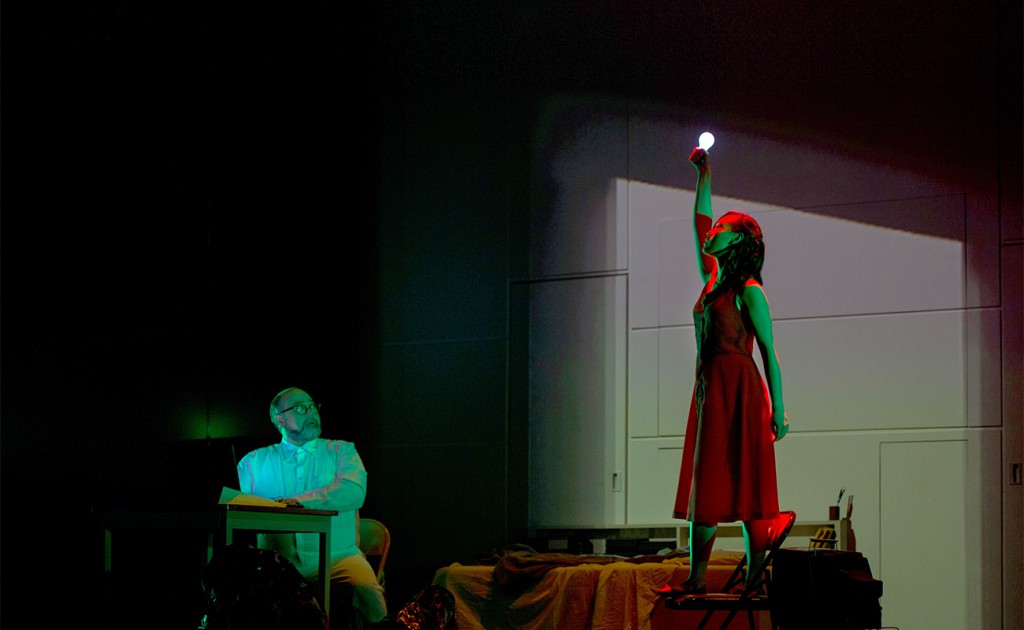 Take note, Torontonians! Lucy Kirkwood's acclaimed Chimerica , directed by Christopher Abraham and co-produced by the Canadian Stage and The Royal Manitoba Theatre Centre, is premiering at the Bluma Appel Theatre in downtown Toronto from March 29 to April 17. 
Starting with the infamous 'tank man' Tiananmen Square photo by AP photographer Jeff Widener, the script fictionalizes a photographer and tells the story of him many years later, as he discovers a mysterious note in a Beijing newspaper and is driven to investigate what happened to the tank man.  The show unravels like a thriller, while contemplating ethics in modern day photojournalism and contemplating the change roles in the world between the United States and China, and the personal implications. There are also instances in the show that refer to the real world issue of individuals who are critical of the Chinese government in any way being harassed through various means.
The cast includes many high profile Asian Canadian performers including Kim's Convenience star Paul Sun-Hyung Lee, and Cantonese speaker Diana Tso, as well as Richard Lee, and Norman Yeung. Check out the gallery below, filled with stills from the performance in Winnipeg!
Drop by on Tuesdays, Wednesdays, and Saturdays (8:00pm), Fridays (7:00pm), and with matinees on Wednesday, Saturday, and Sunday (1:00 pm) beginning April 2. Tickets range from $24 to $99 are available at Canadian Stage's website, by phone at 416.368.3110, or in person at the Berkeley Street box office. 
---
 Stills taken from the play