Belief  (published by ACWW and Dark Helix Press, April 2021)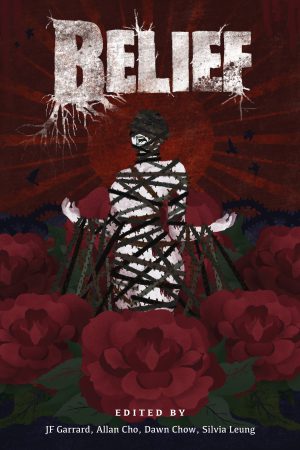 "The least visible is the most powerful. The best friend is hiding in the enemy. There is no end to consciousness. Mercy and abundance belong together. Truth and forgiveness belong together." – Joy Kogawa, "Intent to forgive"
This anthology is a compilation of Ricepaper Magazine submissions—short stories, poetry, and nonfiction by writers of Asian descent from across the world. The theme which binds each piece is "belief," a notion personal to each individual sharing a piece of themselves in their works.
The honorable Joy Kogawa shares her lifelong lessons scribbled in her diary, Carmen Chan shares the trauma experienced by the women in her family in the new world, Felix Wong shares a strange serendipitous experience of witnessing a wedding of strangers, and Garry Engkent describes how introducing the egg roll at his family's restaurant causes a heated controversy in Thibeault Falls. The late Jim Wong-Chu reflects on what the first railway workers would have thought about the ritual of Christmas. Each author shares a conviction of truth shaping the reality of life in the Asian diaspora.
For author pictures and biographies along with editor interviews, click here.
Visit Youtube for Belief book launch readings, click here.
---
Immersion: An Asian Anthology of Love, Fantasy, and Speculative Fiction (published by ACWW and Dark Helix Press, December 2019)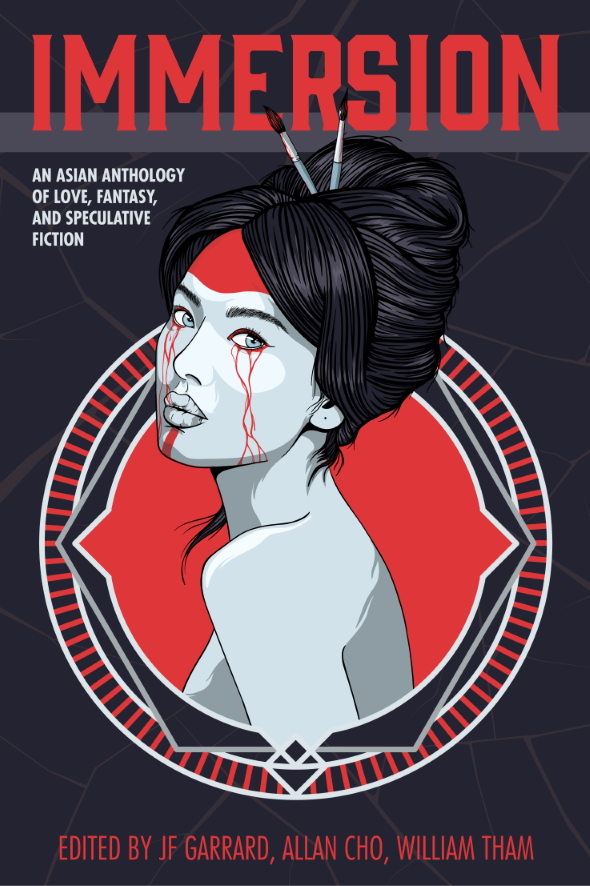 Immerse yourself in unexpected worlds.
Your janitors are secretly part of an underground society. Craigslist shamans are available for shapeshifters. Hopping corpses terrorize a small town while an aging samurai embarks on his final journey. These are just a slice of the fantasy and science fiction within the pages of this book. Journey to places where your understanding of reality is inverted in the new anthology from the Asian Canadian Writers' Workshop and Dark Helix Press.
This is Volume #2 of Ricepaper Magazine Books, a collection of anthologies featuring Asian literary works.
For author pictures and biographies, click here.
---
Chinatown Ghosts: The Poems and Photographs of Jim Wong-Chu (published by Arsenal Pulp Press, September 2018)
Jim Wong-Chu is a legend in the Asian Canadian writing community. As founder of the Asian Canadian Writers' Workshop (and its magazine Ricepaper), he constantly encouraged and inspired writers across the country to get their work published and acknowledged, from Paul Yee and Evelyn Lau to Madeleine Thien and Catherine Hernandez. When Jim passed away in 2017, at the age of sixty-eight, he left not only a void in the Asian Canadian writing and publishing community but also a legacy of his own work that was never fully recognized.
---
Currents: A Ricepaper Anthology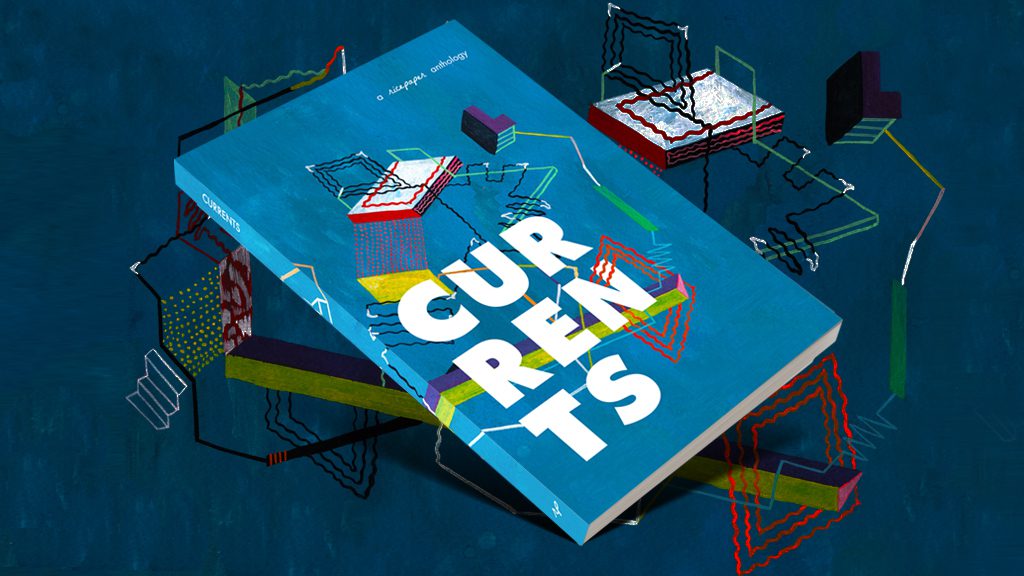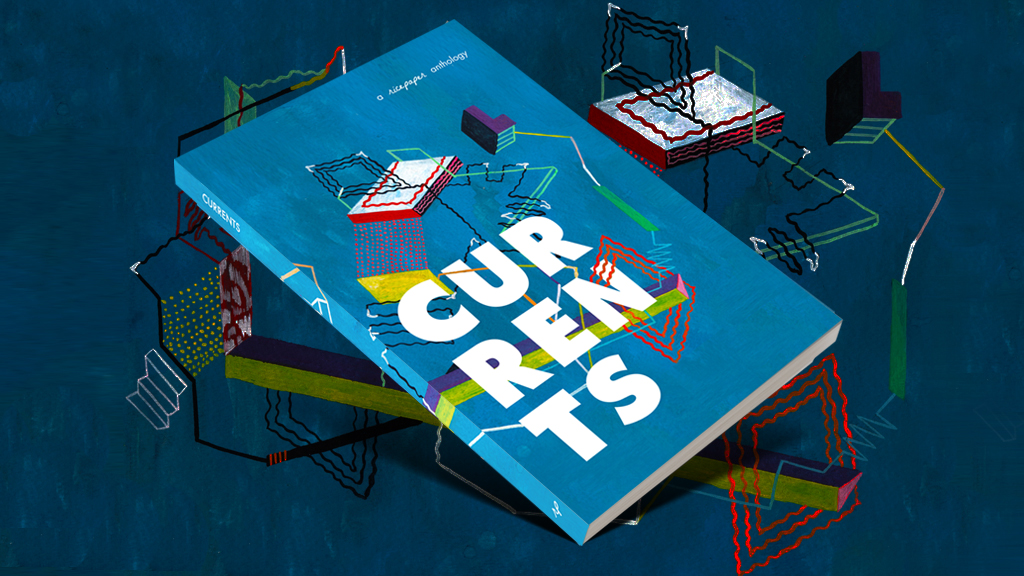 Presenting 2016's best works of poetry, fiction and nonfiction by Asian and Asian Canadian writers published in Ricepaper Magazine.  Edited by Karla Comanda, Leila Lee, and William Tham.
– Linda Nguyen, "Pre-Elementary, My Dear Monkey"
The ashes fell, scattering over his shadow as he walked through the knotted streets of Tokyo, memories of memories whispered towards the past.
– Aaron Tang, "De Vivre Sa Vie"
"An irregular bite mark flashed on his right shoulder."
– Dung Kai-Cheung, translated by Nick Stember, "Crooked Teeth"
---
The Seven Muses of Harry Salcedo by Vincent Ternida
Disgruntled Vancouverite Harry Salcedo has three vices—caffeine, overthinking, and dead-end relationships. Ten years after migrating to Vancouver, this former third culture kid has grown sick of the West Coast and seeks solace in his dream to move to Toronto. He vacillates between his on-and-off paramours, overbearing parents, and exhausted confidants. As he slowly approaches forty and his personal window for escaping the coast closes, Harry rushes the novel he's always wanted to write while there's still time. Vincent Ternida's (author on CBC's Longlist Fiction list for Elevator Lady) humorous, poignant, and heartbreaking book contrasts the uncertainties of migration, ambition, and love with the beauty of the Lower Mainland. It is an exciting new take on the classic Asian Canadian narrative.
---
Henry Chow And Other Stories
Set around the world in Canada, the UK, India, Japan and Jamaica, these fascinating stories by emerging writers and established authors—such as Evelyn Lau and Governor General's Award winner Paul Yee—will captivate and entertain teens of all ages.