Chinatown Ghosts: The Poems and Photographs of Jim Wong-Chu (published by Arsenal Pulp Press, September 2018)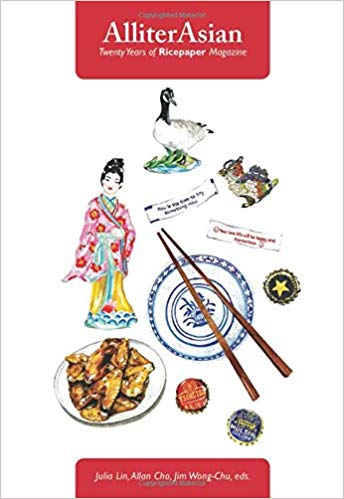 2015 marks the 20th anniversary of Ricepaper magazine, a pioneering periodical devoted to Asian-Canadian writing. Over the years, Ricepaper's focus has shifted from predominantly arts and culture reporting to the publication of original literature; as such, it has both witnessed and cultivated the maturation of an Asian-Canadian literary tradition; indeed, many of today's most acclaimed Asian-Canadian writers were first published in the pages of Ricepaper.
This celebratory anthology features exclusive interviews first published in Ricepaper with David Suzuki, Tobias Wong, Ruth Ozeki, Evelyn Lau, Denise Chong, and Madeleine Thien. In addition, exciting voices in Canadian literature are represented by Kim Fu, Doretta Lau, Corinna Chong, Terry Watada, Derwin Mak, Eric Choi, and C.E. Gatchalian. Established and emerging poets such as Fred Wah, Evelyn Lau, Rita Wong, Souvankham Thammavongsa, and Michael Prior also grace the anthology with their work. Finally, three award-winning authors have given permission for excerpts of their works-in-progress to be included: Joy Kogawa (Gently to Nagasaki, a new memoir), Yasuko Thanh ("Lucky in Saigon," a novel soon to be published as Mysterious Fragrance of the Yellow Mountains), and SKY Lee (Progress in Process).
AlliterAsian is an intriguing and multi-faceted record of Asian-Canadian writing that pays homage to the legacy of Ricepaper and its contribution to the evolving and increasingly diverse landscape of Canadian literature.
---
Chinatown Ghosts: The Poems and Photographs of Jim Wong-Chu (published by Arsenal Pulp Press, September 2018)
Jim Wong-Chu is a legend in the Asian Canadian writing community. As founder of the Asian Canadian Writers' Workshop (and its magazine Ricepaper), he constantly encouraged and inspired writers across the country to get their work published and acknowledged, from Paul Yee and Evelyn Lau to Madeleine Thien and Catherine Hernandez. When Jim passed away in 2017, at the age of sixty-eight, he left not only a void in the Asian Canadian writing and publishing community but also a legacy of his own work that was never fully recognized.
---
Currents: A Ricepaper Anthology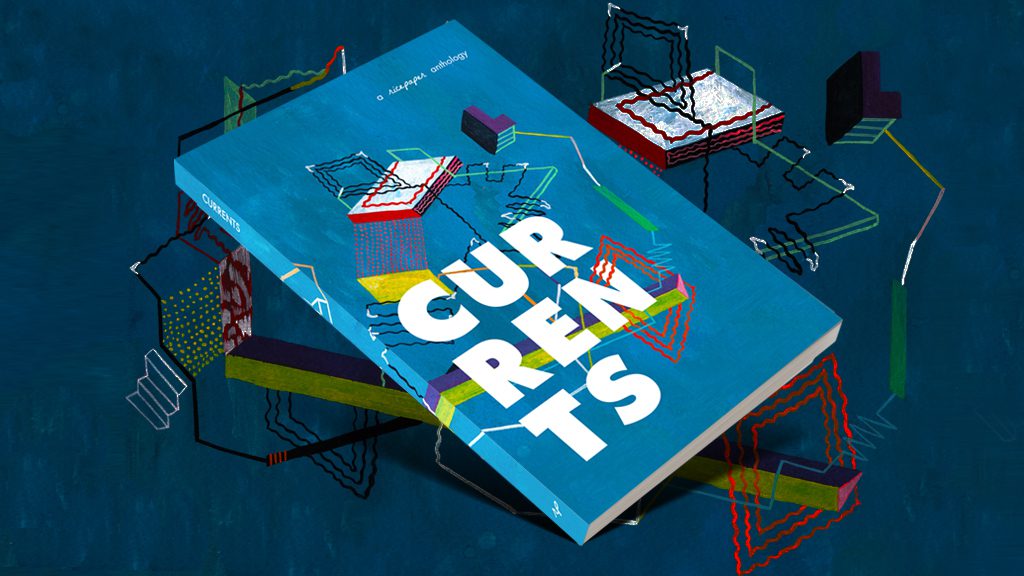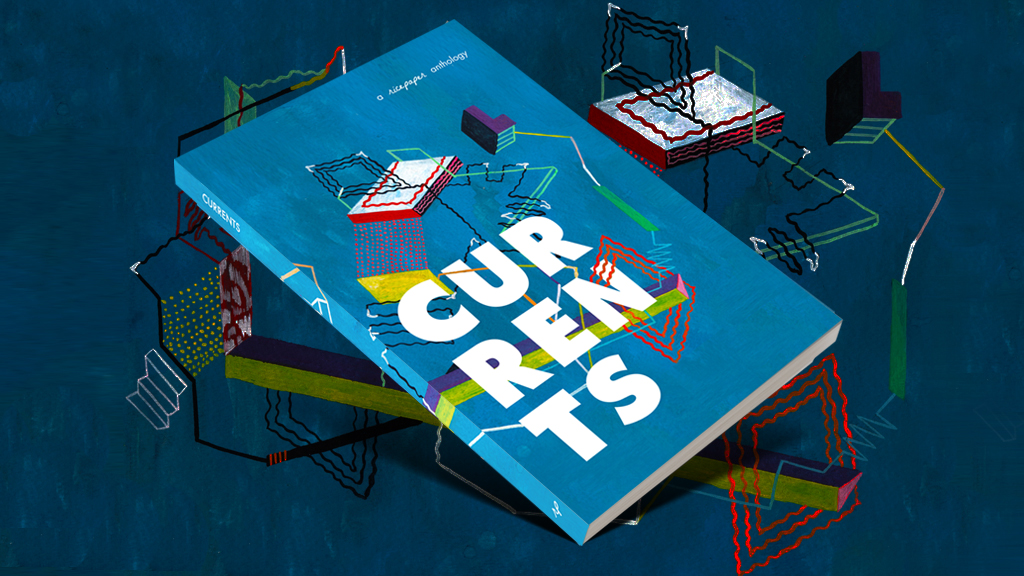 Presenting 2016's best works of poetry, fiction and nonfiction by Asian and Asian Canadian writers published in Ricepaper Magazine.  Edited by Karla Comanda, Leila Lee, and William Tham.
– Linda Nguyen, "Pre-Elementary, My Dear Monkey"
The ashes fell, scattering over his shadow as he walked through the knotted streets of Tokyo, memories of memories whispered towards the past.
– Aaron Tang, "De Vivre Sa Vie"
"An irregular bite mark flashed on his right shoulder."
– Dung Kai-Cheung, translated by Nick Stember, "Crooked Teeth"
---
Henry Chow And Other Stories
Set around the world in Canada, the UK, India, Japan and Jamaica, these fascinating stories by emerging writers and established authors—such as Evelyn Lau and Governor General's Award winner Paul Yee—will captivate and entertain teens of all ages.