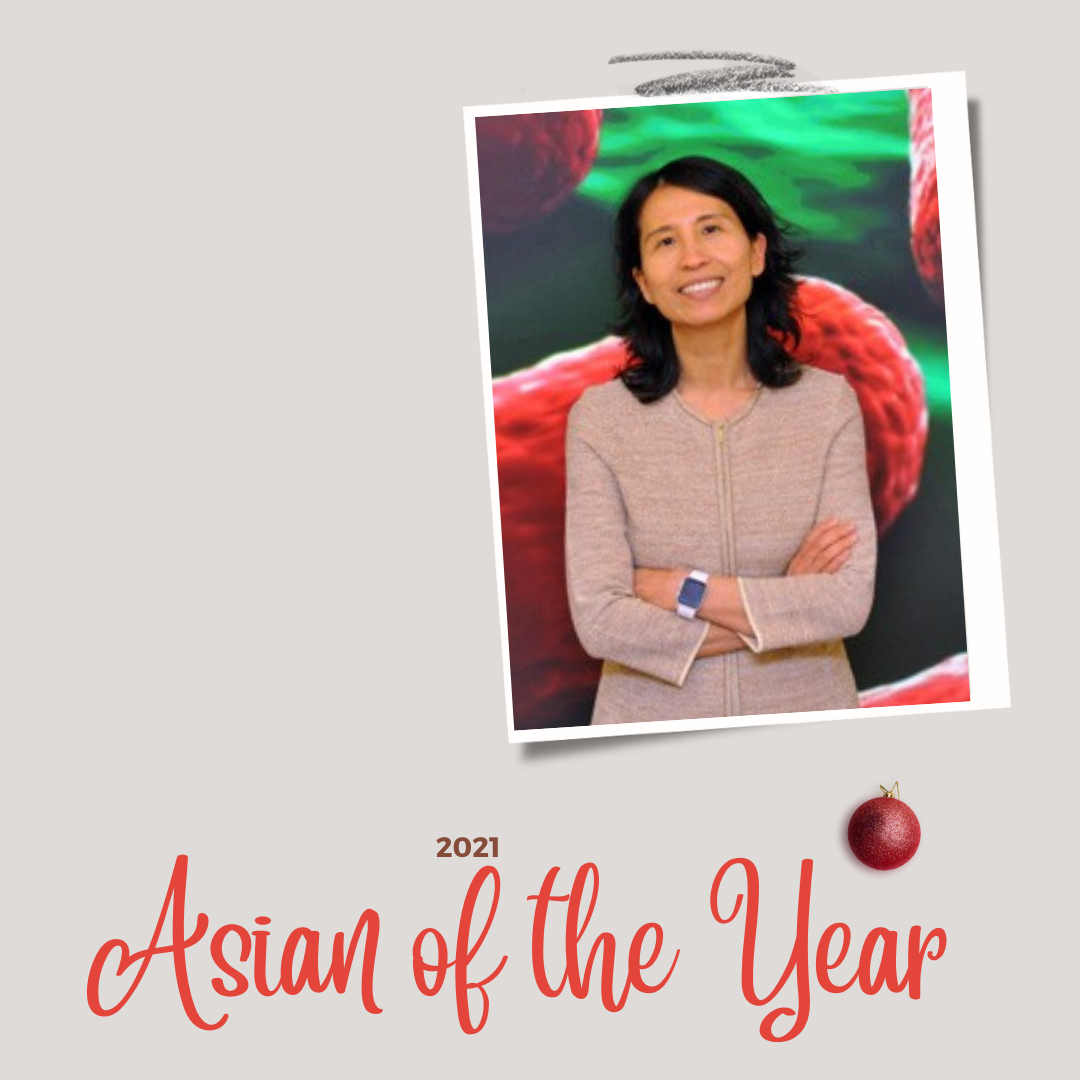 As an Asian Canadian publication, Ricepaper Magazine has over the years highlighted the notable and the presence of Asian faces on not only the front line of the entertainment industries which have often been underrepresented and underappreciated. With so much that has happened in the past two years, the last two years have witnessed historic changes in the world. Yet, we're still in the midst of a global pandemic, ridden with a vicious tandem of viruses: one a severe acute respiratory syndrome and the other, anti-Asian racism and gender-based violence.
To follow suit with Time Magazine's "People of the Year" awards, Ricepaper awards the title of "Asian of the Year" to celebrate and recognize individuals who have risen to the top of their respective fields over the course of their ongoing careers. As a Canadian magazine, Ricepaper will be staying true to its roots and recognizing only Asian Canadians. Every year the award will be rotated to different professions to highlight a diverse selection of careers.
A Chinese Canadian physician, Dr. Theresa Tam is the chief public health officer of Canada and a strong voice in the Public Health Agency of Canada (PHAC) for navigating the country's public health measures since the beginning of the Covid-19 pandemic. While she gained popularity and a following during the Covid-19 pandemic, Dr. Tam's celebrity status also made her a target of criticism and online abuse. As an Asian female leader under the spotlight since the pandemic began, she never relented in the face of the merciless assaults against her and continued her work with a measured and calm demeanor during her daily briefings to Canadians, using evidence-based science to guide the country's public health measures, and raised awareness to anti-Asian racism.
5/5 #Racism, #discrimination and stigmatizing language are unacceptable and very hurtful. These actions create a divide of #UsVsThem. #Canada is a country built on the deep-rooted values of respect, diversity and inclusion. #EndStigma #2019nCOV #coronavirus pic.twitter.com/qianvvIwgn

— Dr. Theresa Tam (@CPHO_Canada) January 30, 2020
Even though Tam had grown up in British Hong Kong, grew up in the United Kingdom, and spent much of her professional education and career in Canada, opinions from the fringe of the far-right still preferred questioning Tam's ethnicity and harboured anti-Asian sentiments against her, with one now-disgraced politician questioned in a Facebook video whether she works "for Canada or for China."
In front of the camera, every day during the darkest days of the pandemic, the science she presented and relied on was heavily scrutinized and Dr. Tam became a lightning rod for those weary and frustrated with the seemingly never-ending pandemic. Even taking off a week from the daily briefings for a personal vacation drew ire from her critics. Never losing her focus on the task, Tam marched onwards with unwaved resilience, at one point responding to personal insults against her, "My singular focus is to work with all of my colleagues to get this epidemic wave under control," she said. "I don't let noise detract me from doing that."
Rather than being silenced, Tam diligently steered the country at every turn of the pandemic, particularly highlighting in her State of Public Health in Canada 2020 report that "COVID-19 is not impacting Canadians equally," pointing out that racialized communities who have been marginalized through structural factors such as racism experience higher rates of COVID-19 infection.    Dr. Tam's reminder that "No one is protected until everyone is protected" is as important as ever.  For her dedication to her craft and to the public, Dr. Theresa Tam deserves to be acknowledged and recognized as Ricepaper's Asian Of the Year.