Executive Editor 
Allan Cho is Executive Editor of Ricepaper Magazine and Festival Director of LiterASIAN Festival, North America's first Asian writers festival.  He is an academic librarian at the University of British Columbia.  Allan is actively engaged in a number of initiatives in the community and has served on the board of the Asian Canadian Writers' Workshop Society (ACWW), Chinese Canadian Historical Society of British Columbia (CCHSBC) and Vancouver Asian Heritage Month Society (VAHMS). He has written for the Georgia Straight, Diverse Magazine, and Ricepaper.  His fiction has appeared in the anthologies, The Strangers and Eating Stories: A Chinese Canadian and Aboriginal Potluck.   He blogs on issues about publishing, diversity, and libraries at Allan's Library.
---
Deputy Editor 
JF Garrard is the President of Dark Helix Press, an Indie publisher of Fantasy, Science Fiction, and Raw Non-Fiction. Her background is in Nuclear Medicine and she has a MBA in Marketing and Strategy. She is an editor and writer of speculative fiction (The Undead Sorceress, Trump Utopia or Dystopia Anthology, Ricepaper Issue 19.3), non-fiction (The Literary Elephant), as well as children's books (Feeding The Kraken!, 3x Bilingual Series). She has been a speaker at various conferences on the topics of publishing, marketing, crowd funding, geek topics (science fiction, anime) and healthcare. More at www.jfgarrard.com.
---
Literary Editor
Kendra Ellis is a Korean adoptee and transplant from Seattle with a background in the disparate fields of comparative literature and computer science. When not buried nose-first in a text, she can be found hunched over a keyboard trying to make a computer do useful and/or delightful things.
---
Literary Editor 
Silvia Leung has written and edited a wide spectrum of pieces in the non-profit, private, and public sectors, from academic to creative, business to multimedia, technical to policy writing.
---
Literary Editor 
Kristen is an advocate of history and literacy to promote the sharing knowledge and understanding. A graduate of the University of British Columbia, she has served as treasurer for the Vancouver Historical Society and the Asian Canadian Writers' Workshop, a literacy tutor for school-aged children, a LiterASIAN festival volunteer, and as editor for Ricepaper.
---
Design Editor 
Keyan Zhang is a graduate of the Master of Publishing program at Simon Fraser University and currently a staff member at the University of Calgary Press. She has written and designed for multiple Chinese media companies as a freelancer. As a member of the Calligraphy Association, her calligraphy work has been included in several art publications.
---
Digital Media Coordinator
Jasmine Foong is a Malaysian born with a background in journalism and political science. She is currently pursuing her undergraduate degree at UBC, but has formerly worked at Malaysiakini and the Charlatan, with published works in the Ubyssey and Suitcase Magazine. Interested in all things art, Jasmine is an avid reader and documentary-watcher, otherwise much of her time is spent taking photos on her little 35mm camera.
---
Illustrator 
Katya Roxas is a Communications and Design Strategist at the University of British Columbia. Katya has experience with branding, content creation and social media and has a Bachelor's Degree in Multimedia Arts, specializing in graphic design and illustration, and a Diploma in Digital Marketing and Communications. Born and raised in the Philippines, Katya is well-versed with the sacrifices and opportunities that come with being an immigrant. Through her experiences, she strives to break the barriers of cultural misrepresentation by creating honest and inclusive visual expressions.
---
Illustrator
Lay Hoon aka Arty Guava is an Illustrator and Graphic Designer based in Vancouver. She grew up in Malaysia and spent most of her adult life in Singapore before moving to Canada. She has a Bachelor's Degree in Bioengineering but chose to make a career switch after about 1 year of working in the field. Art and Design have always been her calling. She is passionate about culture, people and nature and how these themes interact with each other. Her work is available at artyguava.com/illustration
---
Illustrator
Tiffany Royrock is a Japanese-Canadian artist based in Vancouver, BC. Her work merges traditional Western art with a neon palette inspired by her Japanese youth. She's always making something because if she stops there'll be a worldwide catastrophe for the cast of LOST. That's what she was told anyway.
---
Illustrator
Wendi Ma is an Illustrator and Designer based in Vancouver. Born in China, raised in Tokyo and Vancouver, she developed her interest in sharing her worldview and experiences as a person with cross-cultural background through art. Fluently speaking three languages, she is passionate about communicating emotion through her pieces. She currently works as an illustrator and Designer at IBM. Her work is available @ wendy-ma.com
---
Editorial Contributor
William Tham Wai Liang is a writer and contributor to the Malaysian publisher Fixi. He lives in Vancouver, where he collects books and is in the process of writing new books and enjoying the outdoors. His first novel, Kings of Petaling Street, was published by Fixi London in 2017. He has also had various works published in various magazines and short story collections in Canada and abroad.
---
Editorial Contributor
Gavin aims to connect people around the world interested in relatable, meaningful content by Asians. He was born and raised in North Vancouver and spent his formative twenties in Seoul where his concept of globalism transformed. He is particularly fond of pan-Asian themed stories of inter-cultural exchange and he is the founder of weshareinterests.com, a site he thinks you might enjoy since you are already reading this one. He encourages marginalized voices to build their own world so they are not stuck in someone else's.
---
Editorial Contributor 
Abhishek Sharma is in the field of Career Counseling and Life Coaching and is employed at the Progressive Intercultural Community Services (PICS) Society.  He volunteers with the Richmond Multicultural Community Services and the Vancouver Asian Film Festival (VAFF).   In his community work, Abhishek manages volunteers, works with individuals from all types of backgrounds, facilitates career development workshops in employment centres as well as leads customer service experience initiatives.   An avid reader and pop cultural enthusiast, Abhishek is a freelance writer, and has been a contributor to Ricepaper magazine.
---
Editorial Contributor 
Bessie Chow is a long-time supporter and contributor to Ricepaper, a Canadian magazine showcasing Asian Canadian literature, culture, and the arts. As a first-generation Canadian-born Chinese, Bessie has long been sensitive to the challenges and opportunities inherent in the definition and defiance of different labels. Her passion for diversity and inclusion has manifested in a range of activities including starting the first station diversity committee at Global Ontario, sitting on media advisory committees for under-represented groups (CNIB, VIRCS), delivering cultural-sensitivity training to ESL instructors and learners, and participating in diversity in governance programs for boards of directors.
---
Editorial Contributor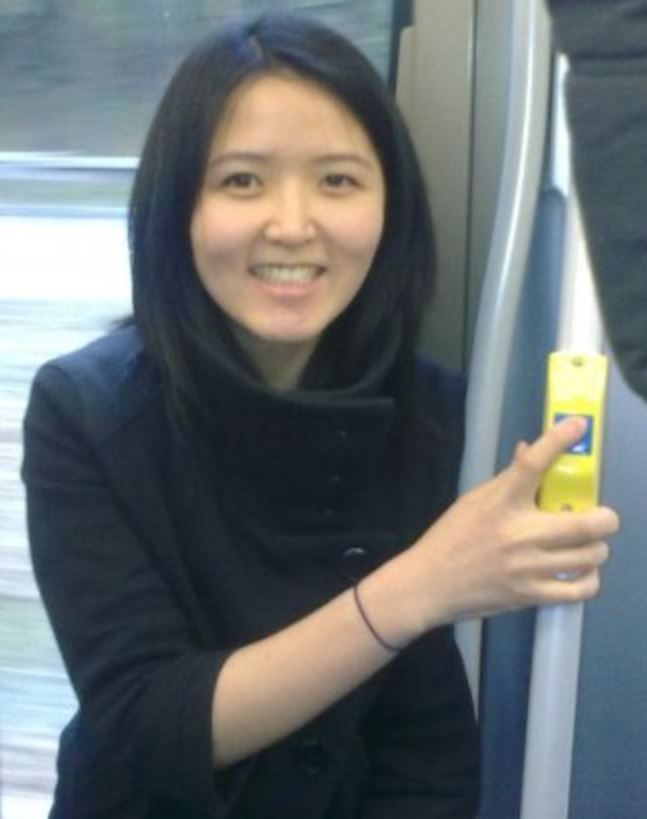 Patricia Lim lives in Vancouver and has also spent time in Halifax, Manila, and Beijing. She has written for Ricepaper, Schema, Converge, and Vancouver Observer. She enjoys examining the connections between culture, history, and identity.
---