Editor-in-Chief (Vancouver)
Allan Cho is Editor-in-Chief of Ricepaper Magazine, and is an academic librarian at the University of British Columbia.  Allan is actively engaged in a number of initiatives in the community, and serves on the board of the Asian Canadian Writers' Workshop and Vancouver Asian Heritage Month Society. He has written for the Georgia Straight, Diverse Magazine, and Ricepaper.  His fiction has appeared in the anthologies, The Strangers and Eating Stories.  He is one of the founders of LiterASIAN Writers Festival and is a co-editor of the anthology, AlliterAsian: Celebrating Twenty Years of Ricepaper Magazine.
---
Managing Editor (Vancouver)
Alyssa Leung integrates her love of languages and technical skills into the field of communications and marketing.  With a background in Translation and Interpretation (English-French-Spanish) and an MBA, Alyssa has worn many hats over the course of her career.  As a lifelong learner, she is always looking to expand her skill set and become trained in multiple disciplines. Alyssa is an outdoor adventurer at heart—when she's not writing or learning how to code, she climbs mountains in the summer and skis down them in the winter.
---
Fiction Editor (Vancouver)
Karla Comanda is an MFA candidate in the University of British Columbia's Creative Writing program. Her poetry has recently appeared or is forthcoming in Grain, SAD Mag, Cha, and Room. Her play, Medium, was staged at the 2017 Brave New Play Rites Festival. Originally from the Philippines, she lives and works on the unceded traditional territories of the Musqueam, Squamish, and Tsleil-Waututh First Nations.
---
Non-Fiction Editor (Vancouver)
William Tham Wai Liang is the current creative nonfiction editor of Ricepaper, as well as a recurring short story contributor to the Malaysian publisher Fixi. He lives in Vancouver, where he collects books and is in the process of writing new books and enjoying the outdoors. His first novel, Kings of Petaling Street, was published by Fixi London in 2017. He has also had various works published in various magazines and short story collections in Canada and abroad.
---
Contributing Editor (Vancouver)
Gavin aims to connect people around the world interested in relatable, meaningful content by Asians. He was born and raised in North Vancouver and spent his formative twenties in Seoul where his concept of multiculturalism transformed. He is particularly fond of pan-Asian themed stories of inter-cultural exchange and he is the founder of weshareinterests.com, a site he thinks you might enjoy since you are reading this. He encourages marginalized voices to build their own world so they are not stuck in someone else's.
---
Translation Editor (Vancouver)
Nick Stember is a translator and historian of Chinese comics and science fiction. In 2015 he completed a MA in the UBC Department of Asian Studies. His work has been featured in The International Journal of Comic Art,Clarkesworld Magazine, Pathlight, and LEAP: The International Art Magazine of Contemporary China. He is currently working closely with: The Jia Pingwa Institute, in Xi'an, to bring more of Jia's work into English; Storycom and The Shimmer Program, to promote Chinese speculative fiction; The Huang Yao Foundation, as a research consultant; and the Books from Taiwan Manhua Project.
---
Design Editor (Vancouver)
Keyan Zhang is Ricepaper Magazine's design editor. She is currently a graduate student in the Master of Publishing program at Simon Fraser University. She has written and designed for multiple Chinese media companies as a freelancer. As a member of the Calligraphy Association, her calligraphy work has been included in several art publications. She is right now interning at Tradewind Books, a Vancouver children's book publishing house, and Indian Summer Festival 2017, one of the best Canadian multi-arts festivals for summer.
---
Art Editor (Vancouver)
Melody Sun has been living in Vancouver for seven years after moving from China. In 2016, She graduated from UBC with a Bachelor's degree in psychology. Along with her passion in cultural and social psychology, Melody is also interested in Asian studies. She has volunteered as an events executive for UBC Chinese Scholars and Students Association and has interned at the Chinese Cultural Centre of Greater Vancouver.  Melody is currently taking publishing courses at SFU to prepare for the Master of Publishing program. She loves drinking coffee and reading books, but what she loves more are people who make coffee and people who make books.  Melody will work with the outreach team and help Ricepaper Magazine to reach Chinese communities through a variety of social media platforms.
---
Marketing Strategist (Toronto)
JF Garrard is the President of Dark Helix Press, an Indie publisher of Fantasy, Science Fiction, and Raw Non-Fiction. Her background is in Nuclear Medicine and she has a MBA in Marketing and Strategy. She is an editor and writer of speculative fiction (The Undead Sorceress, Trump Utopia or Dystopia Anthology, Ricepaper Issue 19.3), non-fiction (The Literary Elephant), as well as children's books (Feeding The Kraken!, 3x Bilingual Series). She has been a speaker at various conferences on the topics of publishing, marketing, crowd funding, geek topics (science fiction, anime) and healthcare. More at www.darkhelixpress.com
---
Outreach Coordinator (Vancouver)
Having majored in History and French Education, April furthered her academic interests in French literature as an MA candidate at Korea University in Seoul. Her background led her into international education marketing which deepened her understanding of different cultures. She has dedicated herself to event organizing and marketing in order to engage people from various cultural backgrounds. Living in Vancouver, she continues to pursue her dream of becoming a cross-cultural communicator. April will help Ricepaper reach out to Korean communities through social media and provide Korean literature insights and engagement opportunities.
---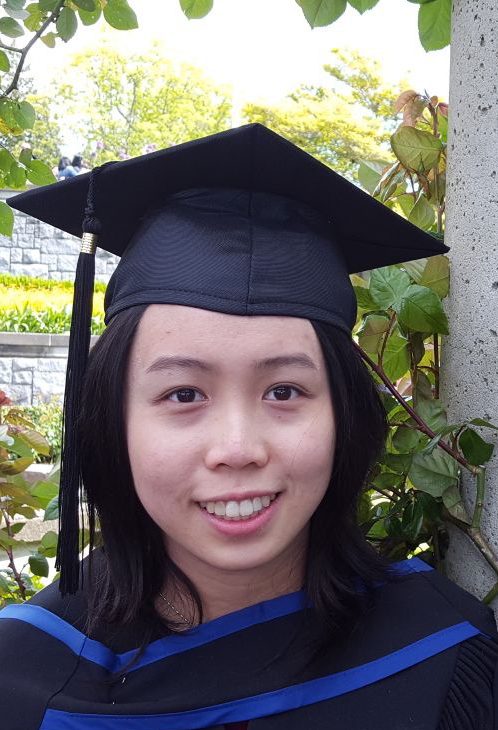 Assistant Editor
Hilary Leung is both a writer and reader. Since graduating from UBC with a BA in English Literature and a minor in Creative Writing, she has written articles for INKspire and completed an internship as an Editorial Assistant at Schema Magazine. She is interested in the discourse surrounding Asian Canadians, especially in children's literature and in media.
---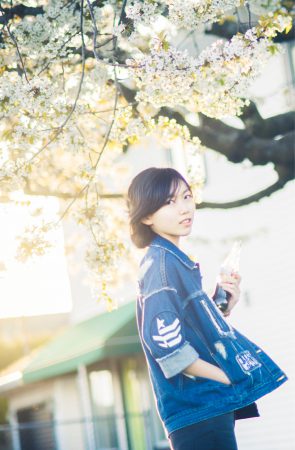 Assistant Editor
Elizabeth Wang was born in a mid-sized northern town in China. Moved by the beauty of literature and language, she has been determined to become part of the publishing industry since she was ten years old. Arriving in Canada at 14, she started her life here as an international student. She is a photographer, ferret lover and harpist. She is also an undergraduate student at the University of British Columbia enrolled with the Bachelor of Media Studies program.
---
Are you interested in joining us? Please apply here!