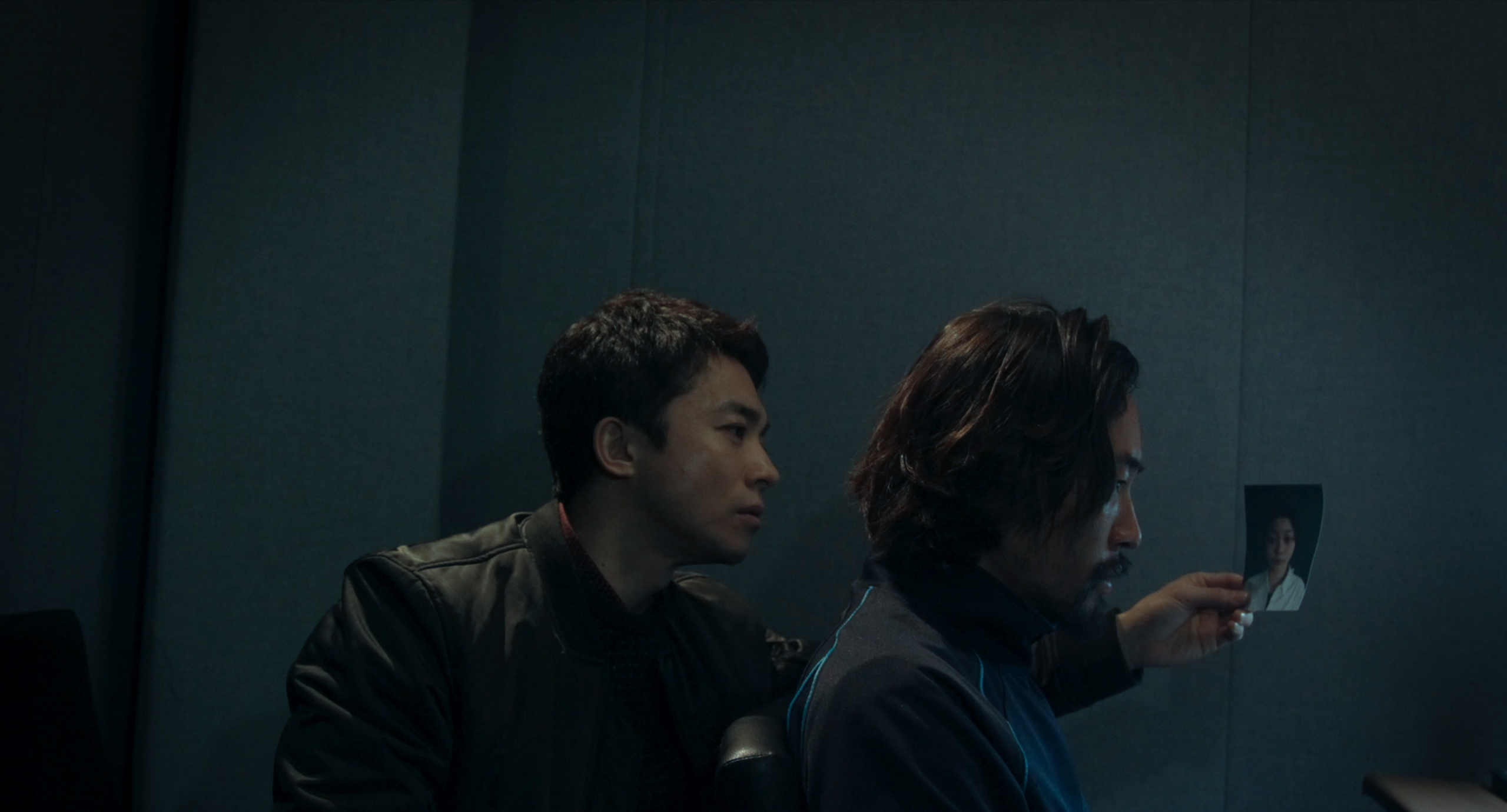 A North Korean fisherman's boat strays into enemy waters after his net accidentally jams the motor. The South Koreans promptly take him into custody to rule him out as a spy. When they don't get the answers they want through torture they hatch a canny plan to influence his defection. The politics of North-South relations has graced South Korean cinema since the start of its contemporary filmmaking boom. It has made its mark mainly through action and spy genres, and the list of acclaimed blockbusters is chalked with favorites: Kang Je-gyu's Shiri (1999), Park Chan-wook's Joint Security Area (2000), Kang Woo-suk's Silmido (2003), Jang Hoon's Secret Reunion (2010), Roo Seung-wan's The Berlin File (2013) and Park Hong-soo's Commitment (2013), among others. No stranger here, Kim Ki-duk has previously explored this popular subject in 2002's The Coast Guard and in the screenplays he wrote for Juhn Jai-hong's Poongsan (2011) and Lee Ju-hyoung's Red Family (2013). Like many of his films, Kim's latest directorial feature is a captivating nugget: a cautionary parable about the dangerous sway of state propaganda that easily rivals its more expensive counterparts for a thrilling time.
Far from displaying blind empathy for the North Korean way of life, Kim shows us through the hero's conscience that the morality of the South Korean agenda is just as tenuous and deserves to be interrogated. In this respect, Kim is questioning the perils of nationalism, especially when such sentiments are trafficked in order to justify state-sanctioned acts of inhumanity. With some exception, the film's supporting characters are all public servants who are willing to do the state's bidding because they have been imprisoned by ideology. Among the fisherman's captors, Kim Young-min is smartly cast as his chief antagonist: an insecure man who rationalizes his cruelty because his grandfather was killed by North Koreans. On the other extreme, Lee Won-gun plays a sympathetic plainclothes guard whose ethics are at odds with the state's contempt for enemy suspects. Although this is a passionate performance, Lee's character is out of place in this setting given the risk he poses when discharging his duty. In the lead as the hapless pawn who is denied a passage home to his wife and daughter, the chameleon-like Ryoo Seung-bum comes close to being incognito in an interpretation replete with a scruffy appearance and heavy accent.
Depending on whom you ask, Kim is either a maverick auteur who has successfully played outside the rules of a film industry monopolized by showbiz conglomerates, or an egomaniacal showboat with an independent streak eager to play to the gallery through provocation. His cult was sealed quickly for a global audience of Asian genre fanatics when his early films found infamy for their sexual violence and misogyny. Although Kim has averaged one feature a year since 1996's Crocodile, his output during much of the 2000s was a quiet affair until 2012, when he won the Venice Film Festival's top prize for Pietà, a violent Oedipal tale about a ruthless debt collector and a woman who insinuates herself in his life as his mother. The following year Kim returned with the cinematic but equally disturbing Moebius (2013), a fantasy tale about the madness in a nuclear family when a member suffers a horrific injury. It was almost like a return to form for Kim, where audiences would only bite if his bait was flavoured with controversy. Love him or loathe him, it's hard to deny his industrious ability to tell riveting stories. The Net, Kim's twenty-second film, validates this with ease.
Brandon Wee