In anticipation of LiterASIAN 2017, we are pleased to showcase interviews with our featured authors. Catherine Hernandez and Leanne Dunic remind us that prose is never conventional, as they draw inspiration from theatre and poetry. Click here for more interviews.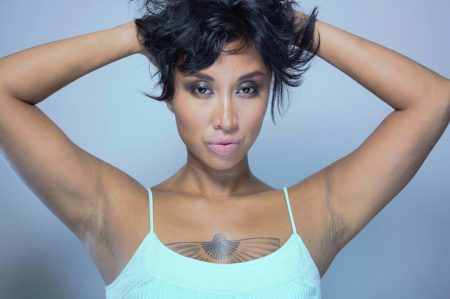 CATHERINE HERNANDEZ | Author of Scarborough (Arsenal Pulp Press), which was shortlisted for the ACWW's Emerging Writers' Award as well as the Half the World Global Literati Award. She received her artistic start in theatre and in addition to writing and acting, Catherine is the is the artistic director of b current performing arts.

RP: How difficult was it for you to transition from theatre to fiction?
CATHERINE: Theatre is collaborative. Even while developing the show, you are working with actors to read the script over and over again until you feel comfortable with the production draft. Then a team of designers and the director take over to create this team driven project. In fiction, you are alone. You are the lighting designer, you are the props person, the actor, the director. You are telling the reader where to look, what to feel, where they are. It is both empowering and lonely.
RP: What made you decide to write Scarborough?
CATHERINE: I wrote this novel because when I was operating my home daycare I noticed that many of the front line workers who dealt directly with at risk communities would hold their breath each time a new government would come into power. They knew their jobs and those years of outreach to help a community trust them, could disappear in the blink of an eye if a new regime decided their programs weren't in line with their new platform. This was tragic to me, this idea of choices being made in offices far away without any consideration to the impact on low income communities. So the book became an anthem to the emotional truths in those places.
RP: How has your theatre career changed since the novel was published?
CATHERINE: Due to my chronic illnesses I have had no choice but to focus on fiction. Theatre means long hours with no flexibility. Fiction means writing when I can, when my body allows. I do work as the Artistic Director of b current performing arts now and have closed the daycare down about 5 months ago. But I work from home mostly and that has done wonders for my health.
I am not performing as much but I am still writing. My play Library is scheduled to be produced in 2019 and my plays The Femme Playlist and I Cannot Lie to the Stars that Made Me is scheduled to be published by Playwrights Canada Press in spring 2018. I do not miss performing that much. My body is ready to rest and let the words do the talking.
You are telling the reader where to look, what to feel, where they are. It is both empowering and lonely.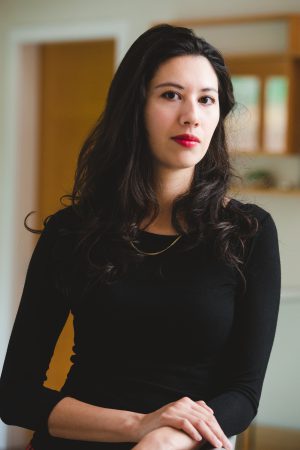 LEANNE DUNIC | Author of a book of lyric-prose, entitled To Love the Coming End (Bookthug, 2017). She has been published internationally in three different continents, writing not just lyric-prose but also fiction, poetry, and nonfiction. She won the Alice Munro Short Story Contest in 2015 and divides her time between British Columbia and Asia.
RP: How do you find a distinct voice for your prose poetry?
LEANNE: TLTCE was written with my most instinctive voice. The style really is an extension of who I am, and being of hybrid-identity, I guess that makes some sense that my voice is a hybrid of prose and poetry.
RP: How do you feel lyric-prose better conveys your ideas than other forms of poetry?
LEANNE: I'm not sure that it does a better job. I work in multiple genres, and the idea for TLTCE came out as this book, but it also came out as my forthcoming album, To Love the Coming End of the World. Maybe lyric-prose actually didn't do a good job at all (wink).
RP: What was it like winning the Alice Munro Short Story contest, and how has it impacted your career?
LEANNE: It was a pleasant surprise! I met some great people at the Alice Munro Festival of the Short Story, including Merilyn Simonds, who was the first to read TLTCE. Her confidence in the manuscript led to it being a book now, furthering my writing career. It doesn't hurt to have one's name associated with Alice Munro, either.
The style really is an extension of who I am.
---
LiterASIAN 2017 takes place in Vancouver September 21-24. Meet Catherine at the Sept. 21 book launches and Leanne at the Sept. 23 book launches at Vancouver Public Library and the reception at International Village on September 22nd, where we will launch our long-awaited anthology.