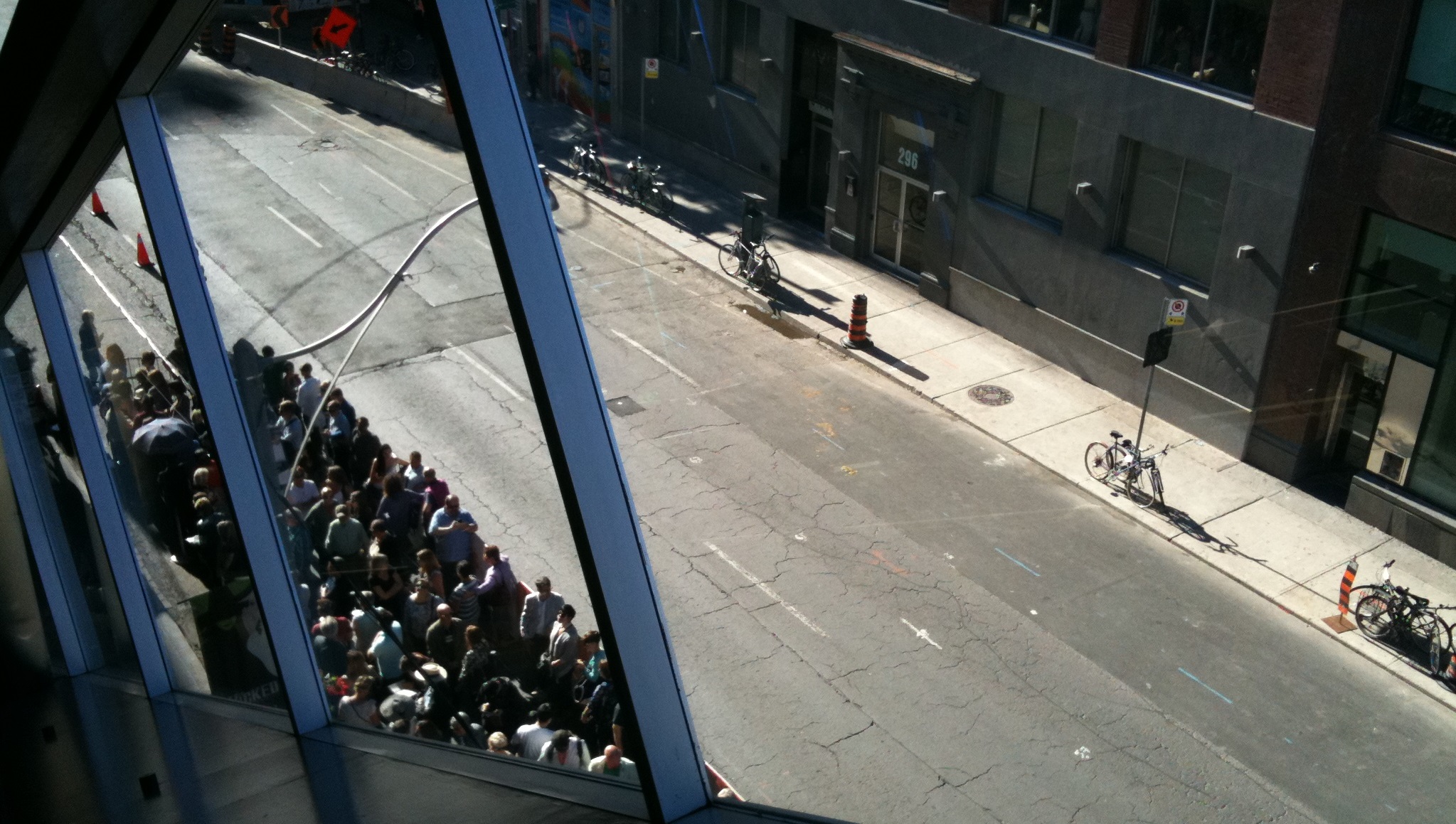 Toronto's largest film festival is shrinking with age. Earlier this year it had announced plans to reduce its overall program by a fifth by axing some sections and venues. The claim was that slimming down was needed to cut a sleeker figure. But such austerity moves also risk targeting certain geographies of world cinema, especially ones which lack popular appeal due to audience blind spots. Asian cinema, never quite enjoying mainstream clout even in a city like Toronto, is too easy a mark and its drop in numbers this year is no coincidence.
A leaner than usual selection of titles from Asia is thus the reality for the Toronto International Film Festival's 42nd edition, which runs 7-17 September 2017. Many norms are now exceptions: a shutout of South Korean genre and indie titles, a diminished Japanese presence, and a paltry variety from Chinese-language regions when this would be a bounty in good years. Normally upstaged by East Asia, Southeast Asia has maintained its scattering of titles this year, though it's notable that the festival has picked only one film from the Philippines—the lowest number in several years—despite its long-standing curatorial interest in Filipino cinema.
Highlights this year include John Woo's Manhunt, the second adaptation of Nishimura Juko's 1975 novel You Must Cross the River of Rage that features a collaboration of East Asian talents and is billed as a return to Woo's signature filmmaking style; two films from creative hotspot Indonesia: Mouly Surya's crime genre flick Marlina the Murderer in Four Acts and Kamila Andini's The Seen and Unseen, an artsy-folksy tale which is competing in TIFF's Platform section; and Adolfo Alix Jr.'s socially relevant Dark is the Night, a fictionalized story about a family of drug dealers cowing under the Filipino state's pledge to defeat criminals extrajudicially.
Beyond the main program, side events include a special restoration screening of Struggling (1932) by Chinese director Shi Dongshan (1902-1955). This silent film, to be staged with a piano accompaniment, is presented in partnership with the China Film Archive. Also scheduled is a masterclass with South Korean filmmaker Bong Joon-ho. Bong, who rose to prominence with such films as Memories of Murder (2003), The Host (2006) and Snowpiercer (2013), released his newest film, Okja (2017) this year.
This year's Asian and Asian-interest feature films are:
Cambodia
First They Killed My Father (Angelina Jolie, Cambodia 2017) – Special Presentations
Canada
Meditation Park (Mina Shum, Canada 2017) – Contemporary World Cinema
China/Hong Kong/Taiwan
Angels Wear White (Vivian Qu, China/France 2017) – Contemporary World Cinema
The Conformist (Cai Shangjun, China 2017) – Special Presentations
Dragonfly Eyes (Xu Bing, China/USA 2017) – Wavelengths
A Fish Out of Water (Lai Kuo-an, Taiwan 2017) – Discovery
The Great Buddha+ (Huang Hsin-yao, Taiwan 2017) – Discovery
Manhunt (John Woo, China/Hong Kong 2017) – Special Presentations
Mrs. Fang (Wang Bing, China/France/Germany 2017) – Wavelengths
Struggling (Shi Dongshan, China 1932) – Special Event
Youth (Feng Xiaogang, China 2017) – Special Presentations
France
Caniba (Véréna Paravel and Lucien Castaing-Taylor, France 2017) – Wavelenghts
Indonesia
Marlina the Murderer in Four Acts (Mouly Surya, France/Indonesia/Malaysia/Thailand 2017) – Contemporary World Cinema
The Seen and Unseen (Kamila Andini, Australia/Indonesia/Netherlands/Qatar 2017) – Platform
Japan
Birds Without Names (Shiraishi Kazuya, Japan 2017) – Contemporary World Cinema
Oh Lucy! (Hirayanagi Atsuko, Japan/USA 2017) – Discovery
Radiance (Kawase Naomi, France/Japan 2017) – Special Presentations
The Third Murder (Kore-eda Hirokazu, Japan 2017) – Masters
Vampire Clay (Umezawa Soîchi, Japan 2017) – Midnight Madness
Malaysia
Shuttle Life (Tan Seng Kiat, Malaysia 2017) – Discovery
Philippines
Dark is the Night (Adolfo Alix, Jr., Philippines 2017) – Contemporary World Cinema
South Korea
The Day After (Hong Sang-soo, South Korea 2017) – Masters
The Poet and the Boy (Kim Yang-hee, South Korea 2017) – Discovery
Thailand
Samui Song (Pen-ek Ratanaruang, Germany/Norway/Thailand 2017) – Contemporary World Cinema
USA
The China Hustle (Jed Rothstein, USA 2016) – TIFF Docs
Brandon Wee