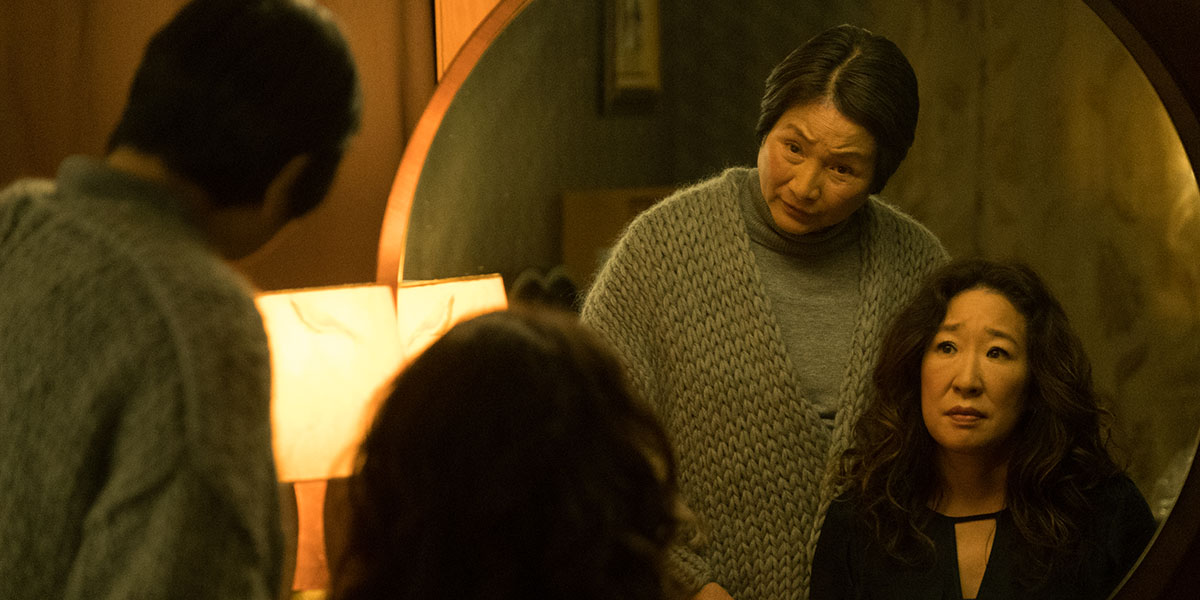 Styled as a comic domestic drama but hiding sweeping undercurrents, Mina Shum's crowd-pleasing fourth feature portrays a Vancouver family whose lives are jolted by a convergence of difficult revelations and bottled-up fissures. When elderly mother Maria (Cheng Pei Pei) discovers a pair of knickers in the pocket of her husband Bing's (Tzi Ma) trousers, she does what any curious lover does and begins investigating her suspicions. Her findings then give her pause to consider altering her course in life. Meanwhile, their visiting daughter Ava (Sandra Oh) is dithering on how to persuade her father to attend the wedding of his estranged son, whom he disowned some time ago over a trivial matter.
Shum has put the Hong Kong Chinese migrant experience on screen before. Like Double Happiness (1994), Meditation Park sheds light on the complex politics that beset many immigrant families. Beyond its dramatic walls, it explores the effects of cultural displacement across generations. While not a screed about female emancipation, the story embraces the plight of wives who have been trained to hold their husbands only in the highest regard. It's no coincidence that Shum has chosen to depict mother and daughter in vivid contrast. Brimming with health and optimism, Ava comes off as having been raised with a good sense of self-worth. She's also an equal in her marriage and doesn't carry the same kind of burdens her mother has borne.
A starry ensemble of talents drives this story. Cheng, who is also the film's executive producer, elicits much sympathy as she gingerly exits the domestic sphere: on the one hand raring to adapt to an environment she still can't grasp, but on the other learning to appreciate its values. Veteran actor Tzi Ma has an equally plum role as the flawed patriarch merrily living by the rules of entitlement until an unfortunate slip snuffs out his pride. Supporting turns are excellent too. Oh's sprightly daughter is her third collaboration with Shum as actress, played with much candid charm, while Toronto actor-director Don McKellar appears as the family's endearing neighbour, whose character has bittersweet parallels with events in his life.
Meditation Park is the opening film of the 36th Vancouver International Film Festival (28 September to 13 October 2017).
Brandon Wee