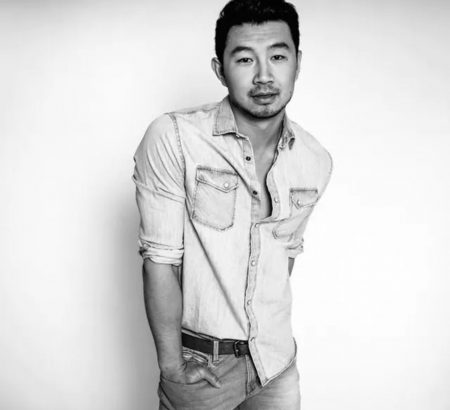 At the Toronto Reel Asian International Film Festival, audiences got a chance to see an episode preview from the second season of Kim's Convenience. Simu Liu who plays Jung on the show is a Chinese born Canadian actor, writer, and stuntman. He was a television regular on OMNI's Blood and Water and played guest roles on shows such as Make it Pop, Nikita, Warehouse 13 and Beauty and the Beast. In addition to Kim's Convenience, he will next be seen in a recurring role on the upcoming NBC series Taken, based on the film franchise starring Liam Neeson.
Simu took some time out of his busy schedule to answer some questions for Ricepaper. We asked him about acting, the impact of Kim's Convenience in the Asian community, diversity in acting, future projects and inspiring advice for actors.
Read our coverage of the Kim's Convenience episode preview event here.
*
JF Garrard: What does being an actor in this series mean to you?
Simu Liu: Being a part of this show is the single greatest experience of my life. It's been everything I've ever dreamed of and more – it's made my career, given me a platform, and allowed me to be a part of a very positive movement in the industry. But on the day-to-day, it's also just a fun place to work. When your coworkers are Paul Sun-Hyung Lee, Jean Yoon, Andrea Bang, Andrew Phung and Nicole Power, you're never going to have a bad day on set.
JFG: What reactions have you gotten from the Korean or Asian community?
 SL: About the reaction you would expect for a population of people that have been historically underrepresented in all forms of media to suddenly see a show on the air that reflects their lived experiences.
JFG: Do you think this show will open more doors to diverse roles for actors?
SL: I certainly think the show is a part of a larger paradigm shift that's occurring in the entertainment industry, and I couldn't be happier. I will resist the urge to celebrate too much because I think there's more to be done, but I think it goes without saying that our show has destroyed the notion that you need an all-white cast and an American star in order to bring in ratings.
My hope is that one day we won't have to talk about how 'important' a show is simply because it's diverse. Every media interview I get, I hope I'm going to be asked something about my relationship with Appa, or Kimchee, or whether I think Shannon and Jung will ever get together. It almost never happens! I can appreciate the political importance of the show, but I wasn't hired to be a social activist – I was hired to be a storyteller. The fact that we're twenty-six episodes in and I'm still talking about the colour of my skin is proof that there's still so much more that has to be done.
JFG: What is your favourite moment with your fans?
SL: This fall we had the privilege of going around the country and meeting fans from all over, so there are really too many to narrow down into one. There's the amazing fan in Ottawa that made us delicious 'kimbit' treats, a die hard Kim's fan in Montreal who runs the official-unofficial fan page, another in Vancouver with a shirt that said 'Appacadabra'… What stuck out to me the most when I arrived at each venue was that our fans were willing to line up around the block – sometimes in the extreme cold- just to get a chance to watch the show. We really have the best fans in the world, of all ages and cultures, and we couldn't be more grateful for their support.
JFG: What other projects are you working on in the near future?
SL: I'm currently shooting an episode of the Expanse, which is really awesome because it's literally the fulfillment of a childhood dream. Their set pieces are so amazing and just being in the space brings my nerdy self an indescribable amount of joy. Otherwise I'm continuing to write and produce through my own company and developing a couple of films and digital series that are complete departures from Kim's.
JFG: What advice do you have for aspiring writers or actors?
SL: You know, I've been asked this question a quadrillion times and I have been known to give very empowering answers like 'give yourself permission to dream' and 'don't be afraid of failure'. I absolutely believe that those are still valid answers but I have something more to add now, and that is to not think of yourself as an artist. You are a professional, and if you want to be taken seriously at a professional level you need to be able to provide a service that is consistent and high-caliber. You need to constantly improve your craft, leverage network and relationships, market yourself, curate your image and meet deadlines. Hold yourself to that standard.