It is November soon and that means it is time for one of Vancouver's most anticipated events: the Vancouver Asian Film Festival, otherwise known as VAFF. Nowhere else can Asians like myself, be they first, second, third, fourth, maybe even fifth generation have so many viewing options at once which not only feature people like them but that are made by those like them as well. If you have never heard of VAFF, you need to change your life for the better by going to it this coming week.
Gladys Li Ling-Ai could be the most important person in Asian diaspora media history that you have never heard of. It is because of this possibility that American filmmaker Robin Lung was galvanized to pursue the story of a young, resolute Honolulan named Li Ling-Ai (aka Gladys Li) who in the 1940s fought tirelessly against both racial and gender marginalization in order to produce and deliver a film that would bring to light the plight of Chinese during World War 2. Not only did Li Ling-Ai succeed in completing her film, she would also find success in distributing it as it screened across the US, even before President Franklin Roosevelt. In an American media market that was (and still is) largely made up of men and men of basically one cultural background, Li Ling-Ai was a pioneer. We must know more about her. And we have Robin Lung to thank for bringing her to our attention.
In Finding Kukan, we witness Lung's relentless pursuit of a complete print of the only academy award winning documentary for which the Academy Film Archive has no video copy, no print. We learn about the unconventional, at times controversial, and at all times charismatic Li Ling-Ai whose energy and endearing boisterousness carried on even into her late years. She recounts why she chose the name Kukan: heroic courage under bitter suffering, perseverance against all odds.
Throughout the film, Lung stitches together clips from the original Kukan with interviews with relatives, those from the restoration project, and with Li Ling-Ai herself. We learn how despite staggeringly unfavorable odds, she remarkably found ways to see her project realized and one person in particular wo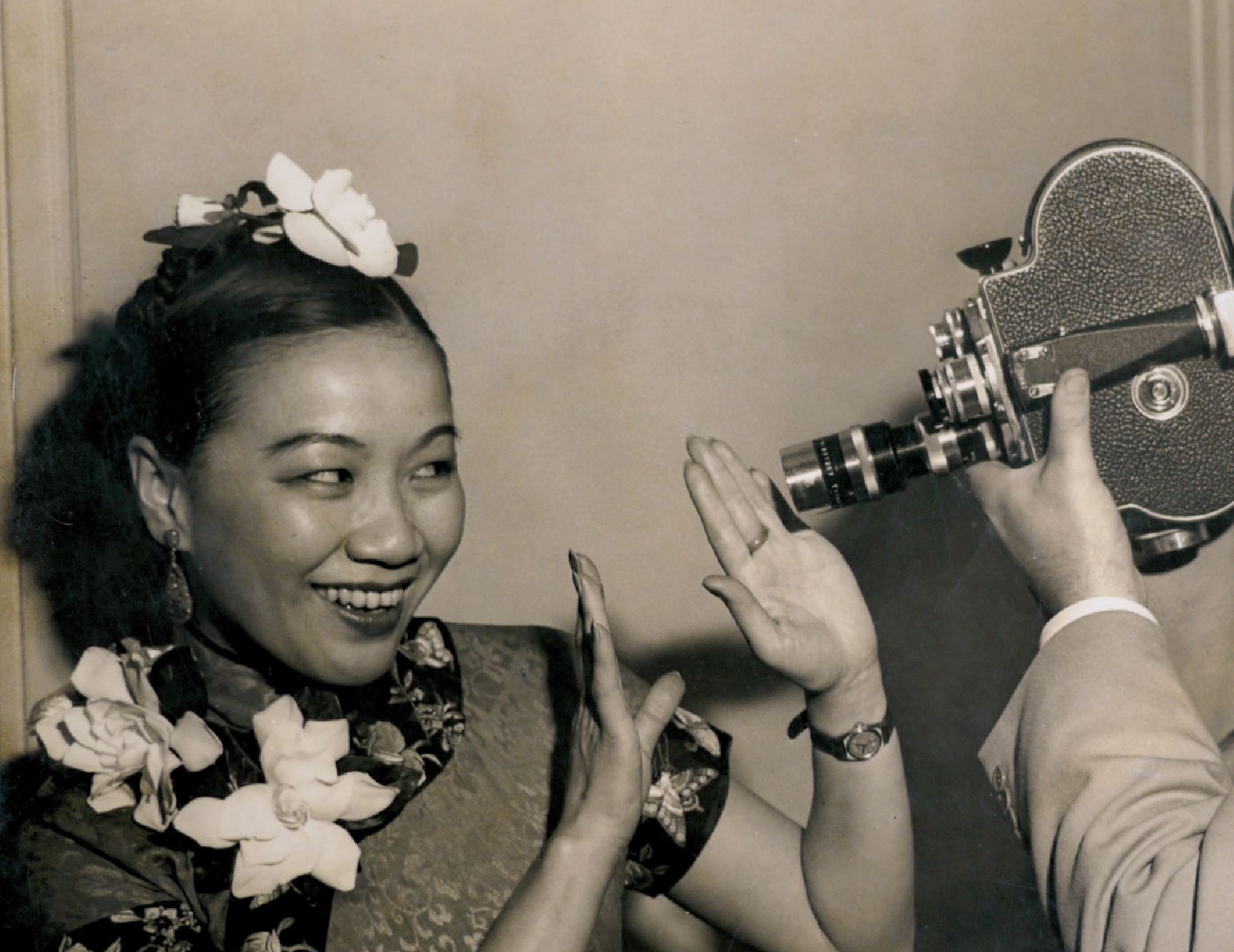 uld be a key means to the end. That person has historically received the bulk of the credit and fame. That is, until now.
Layer upon layer of evidence is presented showing that Li Ling-Ai was a trailblazer and she rightfully deserves recognition for her contributions to film and culture. Many have passed without getting their due. Robin Lung has changed the game for Li Ling-Ai. In Finding Kukan, we are reminded that powers can control what we know. But with an indomitable spirit and open eyes, we can discover truth.
Finding Kukan screens on Friday, November 3 at 5 pm at Cinexplex Odeon International Village Cinemas. VAFF runs November 2 to November 5. For more information visit here.