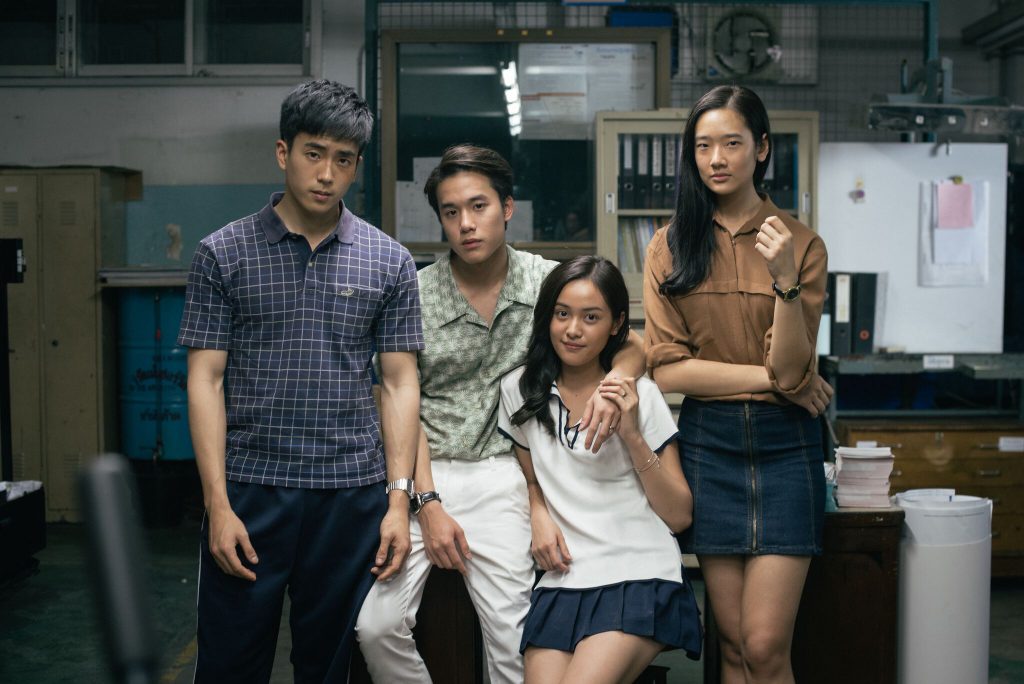 Thailand / 2017
 /   / 
130:00
 / 
Thai with English subtitles
All Asian children understand the pressure and importance of education which is drilled into them at an early age. For without education, there is no chance of a better life. Unless, of course, your family is incredibly well-off and can support you for a lifetime. For the majority of people, education leads to a good job and stable life.
Before getting a job, however, one has to survive the many exams at school. As of late, Asian students have been caught cheating or recording international SAT exam questions with glasses that have video cameras and other recording equipment. Thai director Nattawut Poonpiriya turns such news of exam cheating into a box office smash with Bad Genius placing first at the Thai box office for two weeks and breaking records in several Asian countries, including China, where it earned over $30 million, making it the most internationally successful Thai film ever.
The film's main protagonist is Lynn (Chutimon Chuengcharoensukying), a genius who lives with her newly divorced father (Thaneth Warakuklnukroh). A gentle but not wealthy man, her father wants her to go to a good school and do well academically while he is secretly paying "tea money" to the school. Lynn soon finds out about this tea money business (aka bribe) and wants to earn more money to ensure a better life for her and her father. The solution to her money problem arrives in the form of two classmates, Grace (Eisaya Hosuwan) and boyfriend Pat (Teeradon Supapunpinyo), two rich kids who have money but no skills in passing exams. Lynn agrees to let them copy her math answers in exchange for 3,000 baht (about $115 Cdn) per exam per person. More money is thrown at her as other students want to pay and an impressive cheating system is created by Lynn, earning her lots of baht. There were a few hair-pulling moments when one of the students almost gave away her cheating system to the teacher.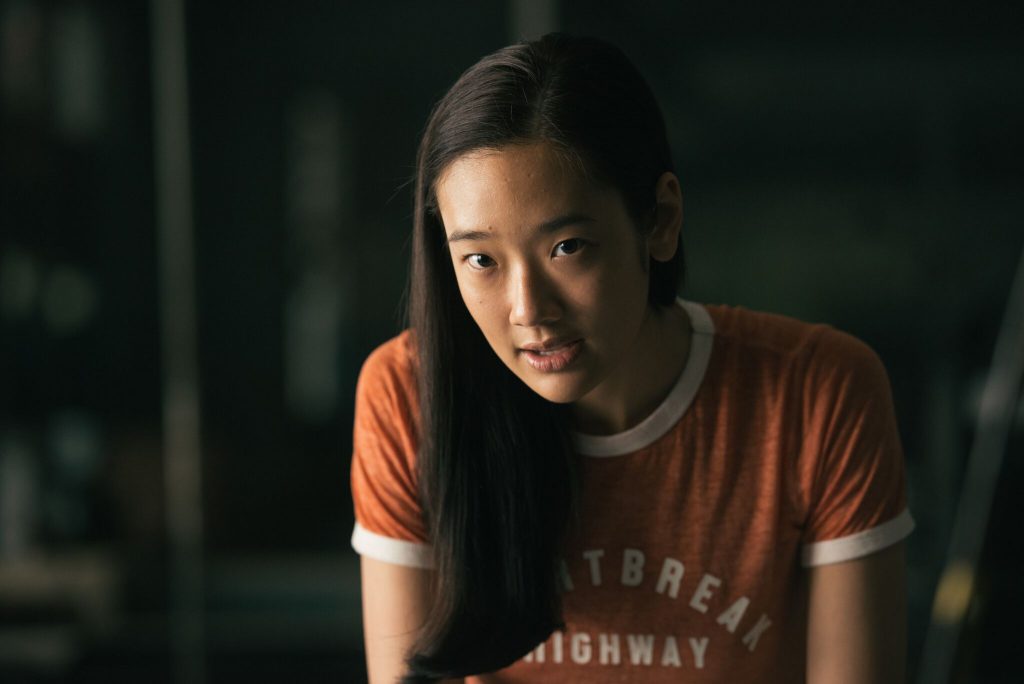 Lynn's nemesis arrives as Bank (Chanon Santinatornkul), another genius student who not only overshadows her at a national quiz, but also competes against her for a fully paid college scholarship to Singapore. Bank throws a wrench into Lynn's cheating system when he notices something amiss during an exam and makes a choice without knowing the consequences. In the second half of the movie, Lynn, Grace and Pat set their sights on going to Boston College but need to ace the STIC, an international standardized test used to rank students for colleges. Again, Grace and Pat beg Lynn for help as they don't believe they are capable of getting a passing score. Lynn reluctantly agrees, but admits she has limits as she can't memorize all the questions by herself and pass it on. Without giving too much away, they somehow convince the honest but poverty-stricken Bank to help commit this crime.
Bad Genius is a film which pulls off the remarkable feat of making exam-taking as exciting as a bank heist with heart pounding scenes of students cheating and avoiding authorities. Admittedly, this film is rather long, with the first half dealing with cheating in the local elite school in Thailand and the second half attempting to pull off cheating in Australia during the STIC exam. Visually the film is gorgeous and clean with music scores inserted in the right places to provoke anxiety in the audience.  Given the film is Chutimon Chuengcharoensukying's debut as an actress (she is a fashion model), acting coach Romchat Tanalappipat should be commended for his work. The acting in the film by all four main actors is thoroughly convincing and the chemistry between Lynn and Bank could burn a hole through the screen!
The film contrasts the conditions of the poor working class and elite quite well with scenes of poverty as Bank helps his mother with her hand washing laundry business versus Pat at a Western restaurant fetching red wine with his parents while looking at Boston College pamphlets. Initially Lynn and Bank seem to hold strong honest values, however, as they realize their status in society and lack of money and power, their morals become flexible. Cheating in school is an open secret and those that get caught pay the price. In the film, the cheaters that get caught pay a high price: not only is their academic record flawed, but they lose a chance at studying aboard for a better future. Lynn's father, as a teacher, tries to bestow his values to his stubborn daughter, but he realizes that she must chose the path in life for herself.
The message in the film is about academic integrity and being happy while living an honest (albeit poor) life. Another takeaway is that if you get caught, you will ruin the rest of your life, but this will depend on the mindset of the audience and their ability to determine their future. Having said this, one also wonders if some will also learn how to cheat using the techniques demonstrated in the movie.
Overall, the film is well done and deserves the multitude of awards it has been given: New York Asian Film Festival (Best Feature, Rising Star Asia), Cheval Noir (Best Director, Best Film), Fukuoka International Film Festival (Audience Award) and Fantastic Fest (Best Picture). It would not be a surprise if one day Hollywood decides to redo this film since the story of cheating is very universal and would captivate general audiences.
---
Find the full Reel Asian program at reelasian.com