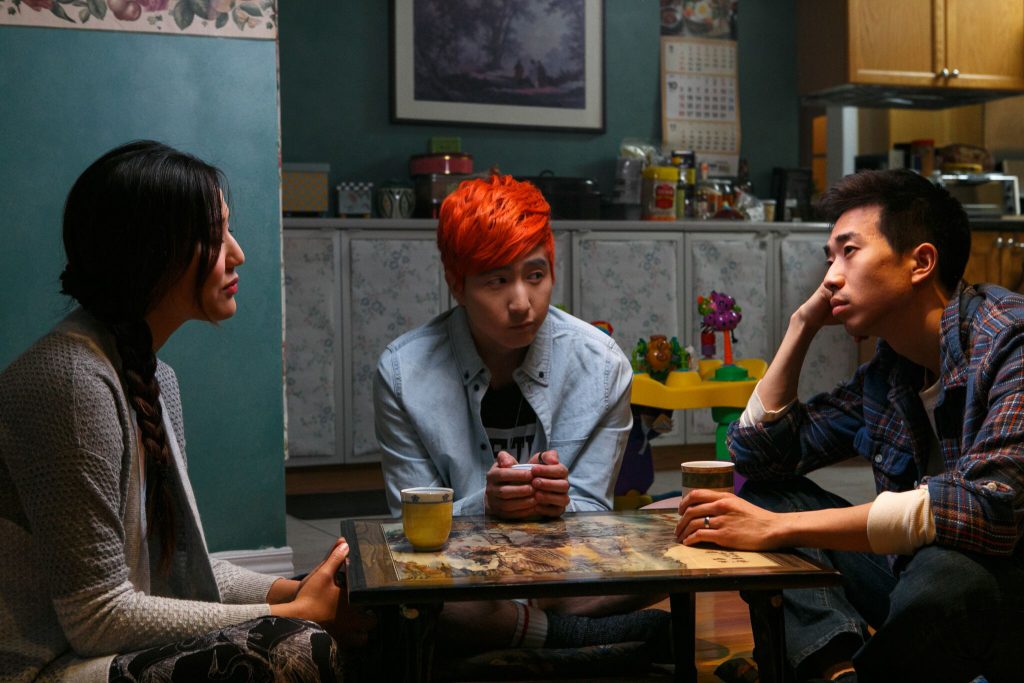 Toronto Premiere at Toronto Reel Asian International Film Festival
Canada / 2017 / Rated 14A / 85:00 / English, Korean with English subtitles
Stand Up Man is a film with a story which will resonate with young people who want to follow their dreams, but are derailed by family obligations. 'Stand Up Man' refers to Moses Kim (Daniel Jun) who is a wannabe comedian. Comedy is a field in which there are a slow but increasing number of Asians (Margaret Cho, Mindy Kaling, Ali Wong, Russell Peters and Aziz Ansari come to mind). Director and co-writer Aram Siu Wai Collier is a highly educated, mixed-race Asian Canadian/American (Chinese and English/Dutch/ German) and no doubt many of the finer touches about characters trying to find an identity in the film are derived from his background.
The movie starts off with Moses in Toronto, living his dreams on the comedy stage and announcing his marriage to Yoojin (Rosalina Lee). The marriage part is a bit of a blur, but it ends with Moses' parents announcing their intention to leave for Mali to do missionary work and leaving their Japanese restaurant in Windsor for Moses to run. Fast forward a year later and Moses is struggling with the restaurant, has a new baby and his cousin suddenly leaves Gangnam to live with him in Windsor. The additional character of the cousin Joon-Ho (Daegun Daniel Lee) adds another layer of depth to the film, introducing cultural issues of East versus West as Joon-Ho learns to live with his Canadian cousin who loves pancakes and struggles to understand the actions of his classmates at school.
The film has a lot of nice touches relatable to people of Asian descent, such as a Chinese lady in a grocery store speaking to Moses and his cousin in Cantonese, only to find out they are actually Korean. Her dialogue consisted of how appalled she is that younger people don't know their mother tongue, which is applicable to any generation growing outside their ancestor's home. The concept of filiality weighs heavily on Moses, with his parents making sudden decisions and expecting him to fulfill his obligations as the only child. Actor Daniel Jun as Moses was slightly awkward in his role and the line delivery was a bit stiff, particularly in the stand-up monologues. However, he makes up for this with his constantly pained facial expressions as more and more responsibilities are dumped onto him throughout the film, making his struggles believable. Additionally, his dancing was spectacular, which is not surprising given he was a professional street dancer.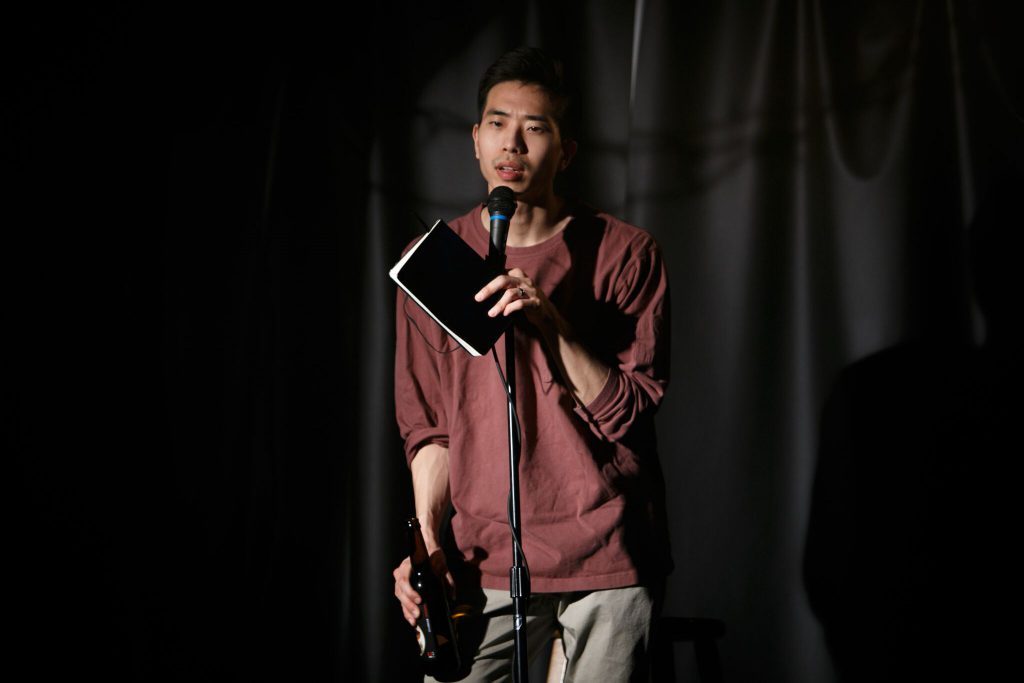 What isn't really shown are details about Moses' wife, Yoojin, in regards to her occupation and any struggles with motherhood. This was a bit of a missed opportunity as Rosalina Lee is a strong actor who was underused and it was a good female role. For a household with a new baby, the parents seem a bit too well rested and the house too clean, but these are minor details most people without children will not pick up on. Daegun Daniel Lee as Joon-Ho was fantastic and vulnerable as a cousin who is directionless in Korea, which is why he was sent abroad. He had many great laugh-out-loud scenes, involving a curling iron and trying to live up to expectations when Canadians see him as a K-pop star.
Generally the world Stand Up Man exists in is a very nice one, considering there is a K-pop following at the school Joon-Ho attends which helps him adjust to a foreign culture and customers willing to pay for crappy food at the Kim restaurant. To clarify, the world in Windsor is nice, but Toronto is a cruel one given competition in the fast moving comedy field. One of the best quotes in the film was from Moses' best friend who never left town and owns a chain of auto shops — "part of growing up is being a nobody." This sad truth was delivered because he was tired of Moses constantly talking about making it big in Toronto and not being grateful for what he had in Windsor. This seems to be the lesson in the movie, similar to Malcolm Gladwell's theory that it's better to be a big fish in a small pond.
According to Wikipedia, there is a total of 47 Asian-American films in existence and there isn't even a page for Asian-Canadian films. Arguably the most successful Asian-Canadian film is probably Double Happiness which won the 1994 Genie Awards for Best Performance by an Actress in a Leading Role for the film for Sandra Oh and Best Editing for Alison Grace. Having said this, Stand Up Man is a fairly solid Canadian film which would stand a good chance at winning awards if allowed to compete. Films with good solid scripts featuring Asian characters born in North America have been few and far between and Stand Up Man will have its place as one of the better ones in history. Now if someone can please start an Asian-Canadian film page and put this film on it!
---
Find the full Reel Asian program at reelasian.com