What would you do for love? What if unrequited? What if mutual? And what if in the face of societal forces standing in your way? In Ai Leng Tan's My Love Sinema (not an erroneous "S"), actor Tosh Zhang's character, Ah Kheong, is determined to find answers as life carries him from one question to another.
In this nostalgic piece set in 1950s Singapore, we are transported to a different time, a different place. Society is divided as various groups fight for their own vision of the future. Agendas collide and wide-eyed villager, Kheong, who just wants to love and be loved, quickly finds himself embroiled in the power struggles of a city grasping for a brighter tomorrow.
We had the pleasure of connecting with the lovely, the talented Ai Leng Tan to learn more about her and her work. Big thanks to the Golden Panda International Film Festival (GPIFF) for making this happen!

Nominated for multiple awards at this year's festival including Best Picture, Best Actor (Tosh Zhang), and Best Screenplay, My Love Sinema screens on Tuesday, December 5, 13:45-15:15 at Vancity theatre, 1181 Seymour Street, Vancouver, BC, V6B 3M7. Tickets can be purchased here.
*******
Interview by Gavin Hee
RP: Thank you so much for answering these questions that many of us have been wondering about, Ai Leng. And now, the most important one: Was that Dennis Chew's real hair?
ALT: YES. I have known Dennis since the beginning of time (we met at a theatre production when I was still in school), so he agreed to the role without hesitation. Next thing, he came in (for imaging) with this hair which he claims to be inspired by Markedan (the role).
RP: Interesting. "Inspired." Kidding aside, can you tell us about this title? To someone in Canada who did not know any better, it may seem like there is a typo. Please tell us about the spelling of what we, over here, know as "cinema."
ALT: "Sinema" has a double meaning. Back in the old times, the official language was Malay and "sinema" is the Malay spelling for cinema. Because the film is set in the 1950s, I thought it would be good to use the Malay spelling. Secondly, Singapore is a country which uses acronyms a lot. So I thought cinema spelt with a capital S kinda represents Singapore cinema in short.
RP: How did you get started with this project?
ALT: The idea came from a few different elements. Firstly, I really love Giuseppe Tornatore's Cinema Paradiso. I wanted to do a film which portrayed the golden era of Singapore cinema during the 1950s and 60s. And then, I also wanted to do an epic story which portrays the Chinese youth community back then. I read a lot of literature from that era and I feel that the 1950s is the most romantic period in all of Singapore's history – the post war and pre independence years where there was not a proper government so to speak, and the educated youth were really passionate and fought hard against the odds to raise the quality of society. So I "married" the two ideas and came up with My Love Sinema.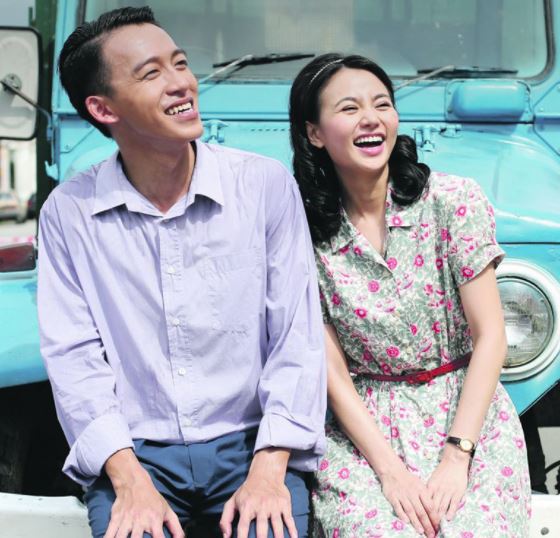 RP: Was it more important for this to be a period piece or a love story? Why?
ALT: This is a difficult question to answer. Originally, I wanted to make a period epic, but the budget was not enough for an epic story to be told properly, so it became a sentimental love story instead. What I wanted to stay true to was the theme of undying passion, whether it is to a person, or to a dream.
RP: I was not aware of the Chinese Middle School Riots until I saw this film and I am fascinated by the courage and will of the youths involved. How important was it to include this specific part of Singaporean history? Why?
ALT: The Chinese Middle School Riots is a very sensitive topic in Singapore as it has to do with Communism and stuff. My producers were very mindful of the implications and they kept telling me to play it down if I wanted the film to actually be screened in Singapore. So I tried using methods like the radio to portray the riots without having the actual riots in the film itself. I felt it was important, at least, to acknowledge the fact that these riots actually took place and that this part of history should not be "forgotten".
RP: Besides all of Tan Ai Leng's works, what would be a must-see Singaporean film from the past and/or more recent times? Why?
ALT: P. Ramlee movies! His directorial debut "Penarek Becha" (The Trishaw Puller) and his "Bujang Lapok" (Raggedy Bachelors) comedy series. P. Ramlee acted in 66 films, directed 35, composed 250 songs and sang close to 30 of them. He was an icon in the Malay film industry in Singapore, Malaysia and Indonesia during the 1950s and 60s.
RP: Vancouver brings together people of many cultures. The same can be said of Singapore. Ricepaper is very interested in inter-cultural stories. Are there any films or books you can recommend that celebrate relations between, say, Malays,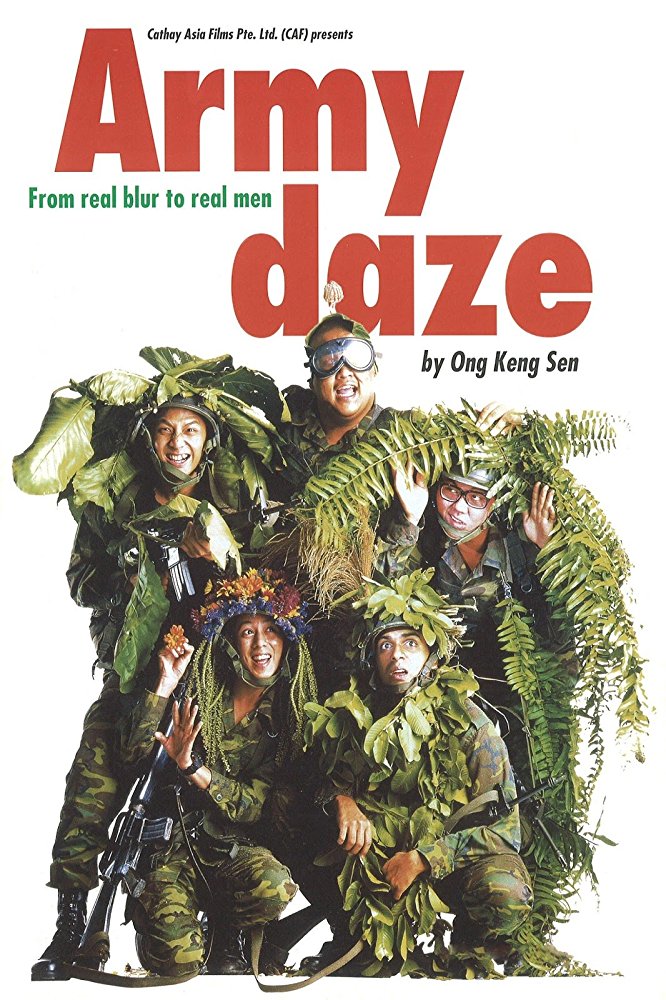 Indians, Chinese and/or other groups?
ALT: I would say "Army Daze" by Ong Keng Sen, which follows a group of six young men who despite coming from different racial and family backgrounds, forge a strong friendship that helps them get through the difficulties they face through their NS (National Service) days. 
RP: People have told me Singapore has at times been branded a "cultural desert." However, when I was there last year and experienced the Biennale, I did not get that impression. Where was Singapore's arts and culture scene before to earn this dubious distinction? Where is it now? And where is it going?
ALT: To be honest, it really depends on how you look at it. Singapore is one of the safest countries in the world. In terms of crime rate, we rank one of the lowest. So maybe this being very "safe" translates to our arts and culture scene as well, because in general people still cannot think out of the box. I will not deny that we are a pragmatic society, or at least up to my parents' generation, creative expression has not been cultivated. However, the government has realized this and in the last decade has been investing a lot into art spaces around Singapore, including the housing estate heartlands. Hopefully with this change in landscape, we (the people) will be able to create an authentic cultural identity for ourselves from the inside out.
RP: Can you recommend any online ways for people outside Singapore to consume Singaporean film, art, and literature?
ALT: There is this online magazine called the A List. Basically it is Singapore's first full-fledged arts and culture guide, where you will find the most comprehensive event listings, along with must-read articles about who is doing what and where it is at. And there is Viddsee, a Singapore-based online video entertainment platform where you can watch short films from Southeast Asia, South Korea, Japan, India, Sri Lanka, Taiwan, and even Israel.
RP: Is there anything else you would like to say to our audience?
头可断,血可流,理想不可不追求!
*******
See My Love Sinema this coming Tuesday. Dec. 5, 13:45-15:15 at Vancity theatre, 1181 Seymour Street, Vancouver, BC, V6B 3M7.