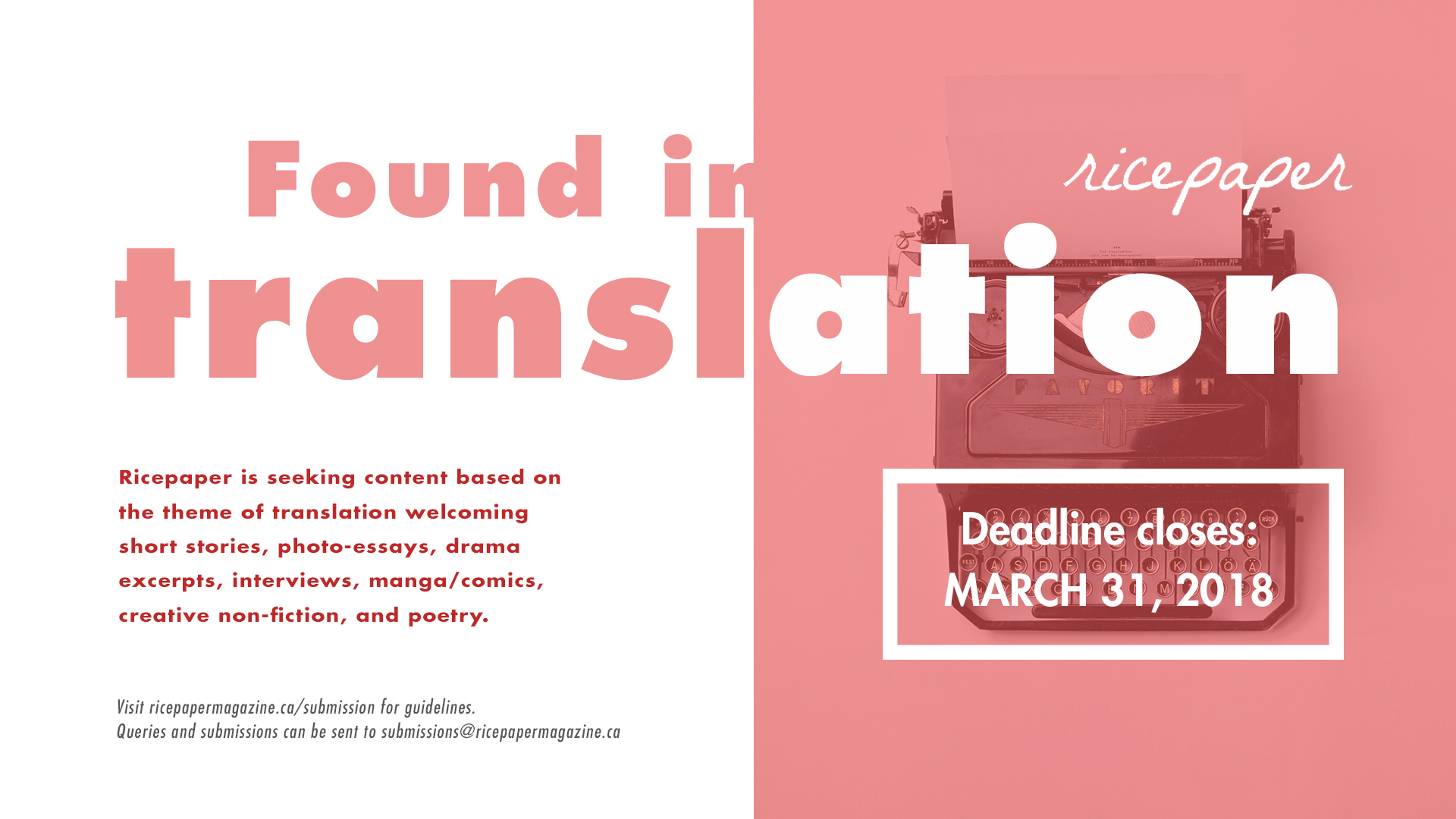 Translation may be found everywhere we look, but it is paradoxically rarely seen.  The many complex ways of translation continually shape our understanding of the world. From world maps, to philosophical treatises to holy scripts, translation since the beginning of language has offered pathways to how culture spread, stories told and sometimes, even misunderstood.   We want to explore the stories behind the themes of translation.  Subjects can include stories of language and translation, identity transformation on navigating geographical and linguistic boundaries, tracing culture being uprooted/putting down new roots, having new adventures in different countries, inter-generational negotiation and reconciliation, etc. Be creative!
We are looking for short stories, creative non-fiction, poetry, drama excerpts, photo essays, interviews, and manga/comics with themes pertinent to this topic. We accept writing from authors of all cultural backgrounds, however, the focus of the issue concentrates on roots from across the Pacific, including East Asian, Southeast Asian, and South Asian writers.
Deadline closes March 31st, 2018.
Queries and submissions can be sent to submissions@ricepapermagazine.ca
Find our submission guidelines here.