Film festivals like Toronto are sometimes like revolving doors. Each year their whirlwind oscillations allow just the big films with coin and clout to pass through, attracting instant publicity, esteem and distribution. For everyone else, the wait for recognition is longer or doesn't happen at all for many reasons. In fact, it's common to see a smaller, quality film which screened at a major film festival one year find theatrical distribution several months down the road, or even later when the festival's next edition is around the corner. As the film festival planet starts its new orbit in 2018 and the prospecting of new works begins, it's worthwhile to recall some notable films which were either downplayed or lost in the buzz in Toronto last fall.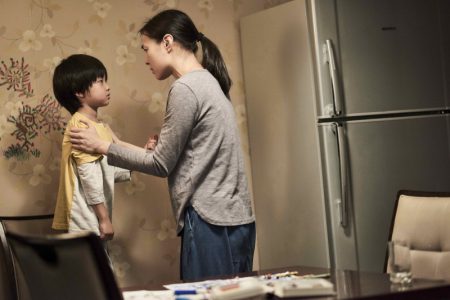 Special mention goes to the small lot of genre-diverse Chinese-language films which were among the best received. From Mainland China, producer-director Vivian Qu's Angels Wear White (2017) is a harrowing account of the intricate collusion that plays out between perpetrator, witnesses and the authorities to subvert justice in a sex crime involving minors, while Feng Xiaogang's Youth (2017) is a nostalgic adaptation of Yan Geling's 2017 eponymous novel, which charts the motley lives of members in a military dance troupe in the 1970s; since both Yan and Feng were members of such cultural troupes in their youths, both works are in effect quasi-autobiographical. From Taiwan came two engaging debuts: Lai Kuo-an's A Fish Out of Water (2017) is a domestic drama about a young boy whose behaviour frustrates his parents because he insists on reuniting with his past life family on a Japanese island, while Huang Hsin-yao's The Great Buddha+ (2017) is an amusing yarn about two voyeuristic misfits who derive pleasure from leering at the dashcam footage they collect from a sleazy factory boss.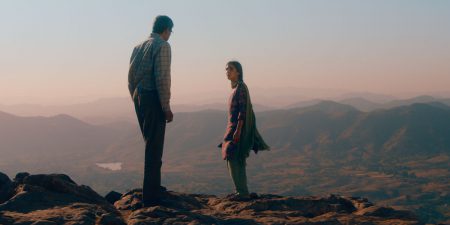 Beyond the Far East, powerful stories could also be found in an impressive parade of titles from other regions in Asia. The role of women in society dominated two standout films: What Will People Say (2017), Norwegian-Pakistani Iram Haq's thrilling autobiographical account of a second-generation Norwegian teenager whose despotic family spirits her from Norway to their village in Pakistan against her will, and Ava (2017), Iranian Sadaf Foroughi's sobering Tehran-set tale about a rebellious teenage girl who is set straight by her family and school after daring to cross societal boundaries. From India, Bornila Chatterjee gamely fashions William Shakespeare's tragedy Titus Andronicus into The Hungry (2017), a Delhi-set contemporary revenge saga on the bloody intrigues between two elite families, while Hansal Mehta presented Omertà (2017), a biographical thriller about the chilling exploits of convicted British-Pakistani terrorist Ahmed Omar Saeed Sheikh.
In closing, here's a look at five more remarkable titles: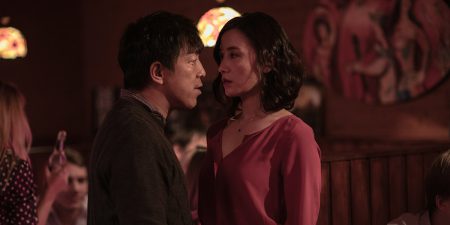 The Conformist (Cai Shangjun, China 2017)
Writer-director Cai Shangjun's third feature is a rare Mainland Chinese film whose expository tale about an antihero's survival instincts doesn't conform to the narrative standards of your average Chinese star vehicle. Set mostly in the frigid frontiers of eastern Russia, rascally-looking megastar Huang Bo plays a small-time police informant who hops over from China's northeast to lay low for his raft of petty vices. There, a steamy dalliance with fellow expat worker (Song Jia) provides a welcome distraction before the extent of her own shady past compels him to hit the road again. Cai began his career as a screenwriter by co-scripting many of compatriot Zhang Yang's early films before turning to directing. While the English title of Cai's wintry story is a more poetic reference to the film's lead, its Chinese name opts for the more prosaic 'Beneath the Ice'—perhaps a hint that there's more under the surface.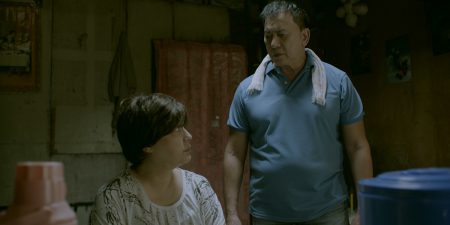 Dark is the Night (Adolfo Alix Jr., Philippines 2017)
Adolfo Alix Jr.'s latest feature is stark dramatization of Manila's mean streets under Philippine president Rodrigo Duterte's popular policy of goading citizens to execute drug criminals extrajudicially. Screen veterans Gina Alajar and Phillip Salvador play a drug pusher couple on a mission to locate their addict son, while also sniffing out from their network if his disappearance is payback for their quitting the trade. Played out as melodrama, the film's starry ensemble includes Bembol Roco as a corrupt cop and director Laurice Guillen as a syndicate queenpin. In keeping his campaign promise to eradicate drug crime, Duterte applied his successful local strategy of backing vigilantism when he was mayor of Davao City and elevated it nationally. Although petty drug peddling has been a recurring theme in Filipino cinema, Alix's film is among the first batch of timely cinematic works to directly reference Duterte's deadly populism which has claimed countless lives.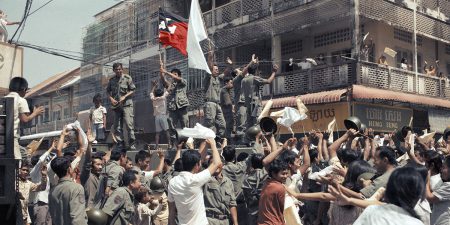 First They Killed My Father (Angelina Jolie, Cambodia 2017)
Angelina Jolie's fondness for wartime drama finds a familial connection in her latest directorial effort for Netflix, an adaptation of Cambodian-American human rights activist Ung Loung's 2000 controversial memoir First They Killed My Father: A Daughter of Cambodia Remembers—a text whose authenticity is disputed. Told from a young girl's perspective when the Khmer Rouge rolled into town, the story centres on a brood of privileged children who are torn from their parents and later willed to survive as soldiers. Although there is sincerity in calling attention to Cambodia's genocide and America's complicity in it, Jolie's lack of skilful storytelling renders this an awfully dull picture. Tireless Cambodian-French director Panh Rithy, whose films often deal with the horrors of Cambodia's genocide, is listed as the film's co-producer, while Jolie's Cambodia-born son Maddox Jolie-Pitt is listed as executive producer. A global humanitarian worker, Jolie was notably awarded Cambodian citizenship in 2005.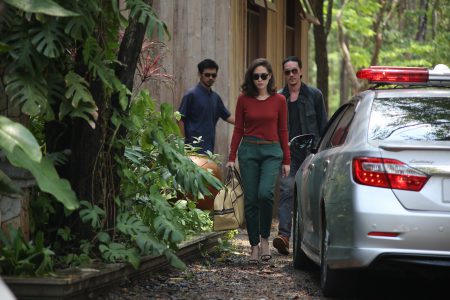 Samui Song (Pen-ek Ratanaruang, Germany/Norway/Thailand 2017)
In a career marked by a veritable mixed bag of styles and genres, Thai auteur Pen-ek Ratanaruang's latest film sees him playing the moody crime thriller hand he knows best. A soap opera actress (Chermarn Boonyasak) hires a swarthy hitman (David Asavanond) to kill her abusive French husband (Stéphane Sednaoui) after being regularly pimped out to the oily guru (Vithaya Pansringarm) of his Buddhist cult. But her fateful decision sets off a series of unforeseen events which ultimately return to haunt her. Although this is a classic Pen-ek narrative in many ways, his professed aim to explore the politics of Thai-Western marriages and the glut of bogus religious sects in Thailand is less pronounced. More is in fact said about the ravenous Thai appetite for lakorn (soap operas), a world in which Chermarn is a seasoned player. Blink and you'll miss Pen-ek's early cameo as a talking head on TV.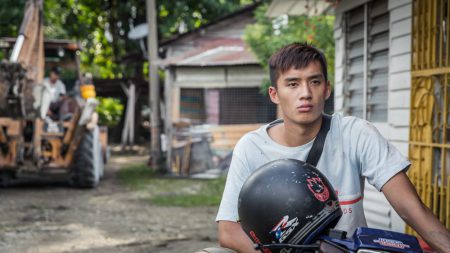 Shuttle Life (Tan Seng Kiat, Malaysia 2017)
Malaysian director Tan Seng Kiat's assured debut is a moving story about a beat up working class family living in a Kuala Lumpur tenement that just can't catch a break. When his younger sister dies in an accident and the hospital refuses to release her body because she can't be formally identified, her brash but filial elder brother (pop actor and singer Jack Tan) falls back on his partners in crime to solve the problem. As an added dimension to the family's misery, Taiwanese actress-director Sylvia Chang turns in a supporting role as their helpless single mother felled by mental illness. The project's Taiwanese connections aren't coincidental; like many ethnic Chinese Malaysian artistes who either trained or started their careers there (as both director Tan and actor Tan have done), trendy Taiwan has often gifted them with its unique brand of cultural capital needed to forge their calling cards globally.
Brandon Wee