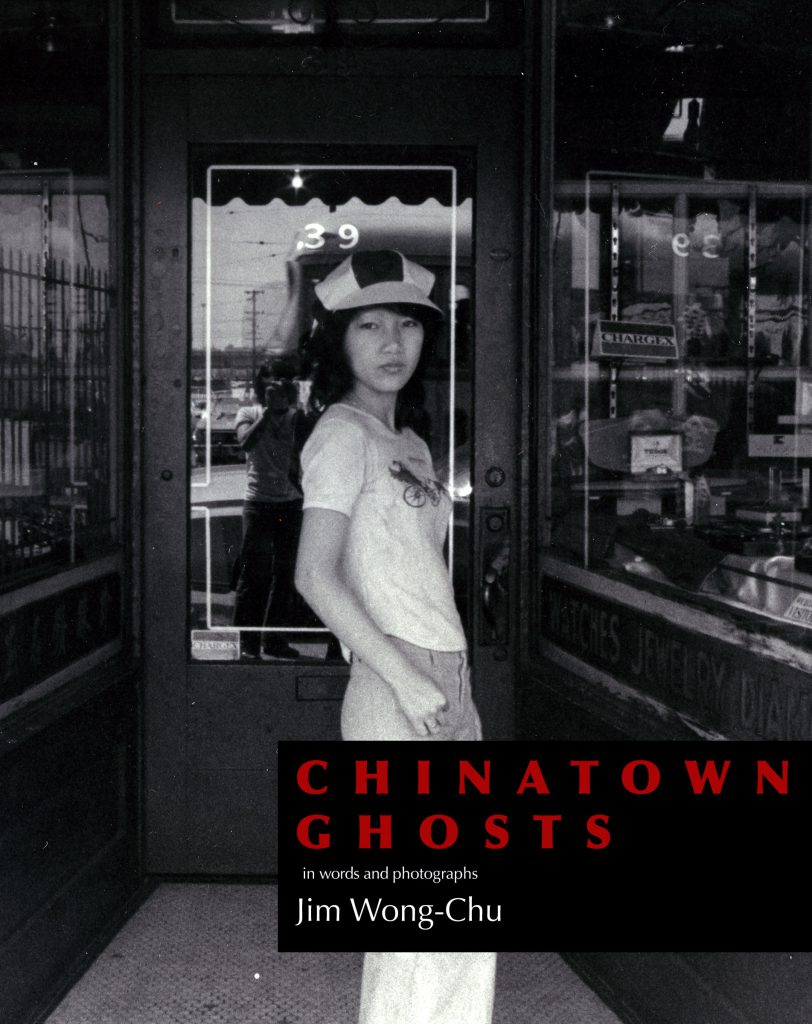 ---
Chinatown Ghosts:  The Poems and Photographs of Jim Wong-Chu
Paperback: 9781551527482, 128 pages, 2018 | Arsenal Pulp Press |
---
I remember the long drives home after our meetings. Jim liked choreographing the main points, teaching me how to read between the lines, meticulously setting the stage for his next big idea for the Asian Canadian Writers' Workshop. One time, just as he was about to drop me off, he told me to shut the door and continued talking, and half an hour later, with the engine still running, he changed the way I thought about writing.
"Canada is a very unique place because you can do whatever you want, but you just have to do it yourself," Jim was apt to say. "No one else is going to do it for you." So that's what Jim Wong-Chu did. When he got tired of photography, he picked up the pen and become a poet, and later, when knew he could do more by helping others, he dropped his pen to become an editor, and then director of a festival that he founded to celebrate Asian Canadian writing.
Jim has been called a pioneer numerous times, even described in BC Bookworld as the "Moses of Asian Canadian literature," but Jim's displaced youth meant that he never completed his formal education. He never hid this fact. It only fuelled his curiosity for learning. He was tireless, often sleeping only a few hours and rising at four a.m. to type an email to finish off a thought and get ready for another project he was working on.
Jim's success was his determination: he liked having the last word, to script the narrative his way. His persistence inconsistency meant writers—both known and unknown, nobodies and somebodies—knew him simply as the person to go to for advice about writing. He never turned away anyone who had a story to tell, regardless of how unready it might have been.
Jim lived a simple life that breathed Asian Canadian literature. "I'm not better than anyone else, I've just done it for a long time," he once told me, and because of this longevity in the literary world, he probably came across, talked to, and read the manuscripts of a whole generation of Asian Canadian writers. His archives at the University of British Columbia tell the story.
Jim led the Asian Canadian Writers' Workshop from the beginning, before it even had a name. He loved his life outside of work, probably working harder than anyone who gets paid at their own job. "You can never give me enough for what I do," Jim quipped once, and it was true: he never got paid a penny for the hours he put into his beloved ACWW, Ricepaper Magazine, and LiterASIAN festival.
It's very difficult to live up to Jim's expectations. His legacy consists of some of the finest writers in the country. When he wanted to take the ACWW to the next level and be serious about supporting writers, he rolled up his sleeves. He wanted to learn the role of publisher, so he went to Arsenal Pulp Press after his day was done at Canada Post and honed his craft by watching and observing. He wanted to be able to speak the nuanced language of literary agents while understanding the trials of fledgling writers.
If there was any Midas to his touch, it was the ability to instill confidence in his ideas, to convince with remarkable resolution. People couldn't understand Jim's attachment to Ricepaper Magazine. But it was his plot line: a way to write his stories through the imaginations of young and emerging Asian Canadians writers. He often gave them tidbits and stories to begin with, and along the way he nurtured a generation of writers, who continue to write the literary map of Canada.
Jim liked telling the story of a fortune teller in Hong Kong who told him that he would be very rich but would die very young. So Jim took the soothsayer's prophecy to heart. Shooting the breeze with people mattered more to him than all the money in the world.
Jim's gift to me was his wisdom. He urged me to type out the passages of my favourite authors, to simulate how writers processed language. He instructed me to read the stories of O. Henry, to learn how to properly tell a story. He told me to stand on a chair and drop index cards with words on the floor to see the patterns of verse. Jim's eclectic ways of tutelage were a mastering of his literary disciples.
Jim's influence continues. Reading his poems again, I feel his spirit hovering above, nodding. He was proud of Chinatown Ghosts and went to the library to sign it out to keep it in circulation, to remain relevant, so that his words would continue to be shared for yet another day.
I'll miss those long drives home, Jim. Thank you for the lift.
– Allan Cho
---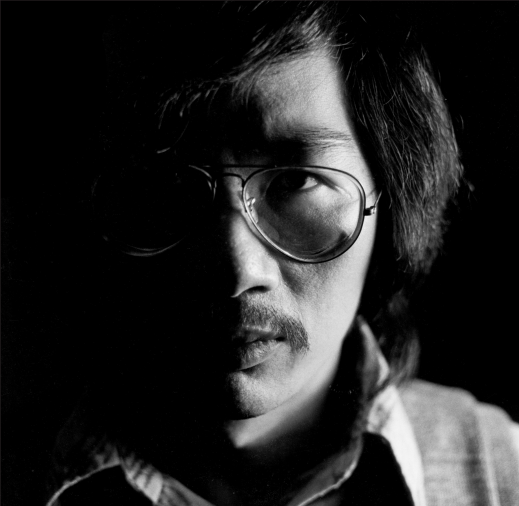 hippo luck
(for sid tan)
carmen smiles
hand in hand
we glide the flamenco air
the dance floor whirled a common dish
we danced a pair of common fish
stewing in the back room heat
where men grow thinner
than gambler's chips
I am a miner of the mountain of gambler's gold
between bowls of borrowed rice
I toss the dice of low life
numb to the feel of each burning tile
its clatter a swirling tatter of dancing steps
stay with me … carmen …
as surely as lord buddha sits on my right
make it all or nothing
tonight
---
Allan Cho is the Executive Editor of Ricepaper Magazine.  He joined as a volunteer where his first event was delivering a box of Ricepaper Magazines to the Floata Restaurant in Chinatown in time for the start of Gung Haggis Fat Choy 2008.  He met Jim Wong-Chu for the first time in person at this event.