The Vancouver Asian Film Festival (VAFF) runs Thursday, November 1 to Sunday, November 4 at Cineplex Odeon International Village Cinemas and Ricepaper is excited to be a community partner for another year! Our partner film is the documentary, Ulam: Main Dish (Sat. 11/3, 7-930 pm) which celebrates a surging interest in Filipino cuisine. Our Bessie Chow will also be moderating the panel, Diversity and Representation in Canadian Film and Television, Saturday afternoon (120-130 pm). Come say "Hi", bring your friends and family, and spread the word!
Patricia, Gavin, and Vincent met at the office to talk about this year's program. Have a listen and get a sense of what to expect from this year's 4 day extravaganza!
---
Gavin Hee is an occasional contributor to Ricepaper. He aims to connect people throughout the world interested in relatable, meaningful content by Asians. He was born and raised in North Vancouver and spent his formative twenties in Seoul where his concept of globalism transformed. He is particularly fond of pan-Asian themed stories of inter-cultural exchange and he is the founder of weshareinterests.com, a site he thinks you might enjoy since you are reading this. He encourages marginalized voices to build their own world so they are not stuck in someone else's. Click on his name in the tags below to see all posts.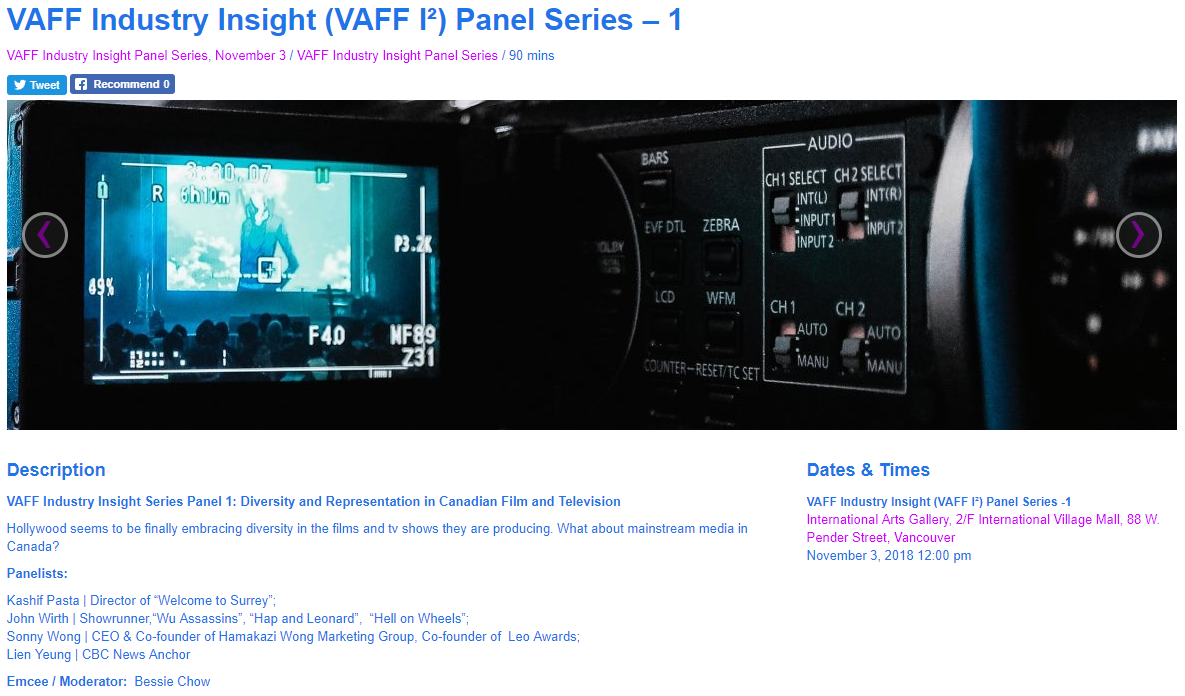 Footnotes & Followups
Longanisa sausage
Ube – Purple taro
Bao Down
Lechon Kawali
Lumpia Shanghai
Taiwanfest
San Miguel Boodle Fight
Adobo
Sisig
Pinakbet
Pinoy Sunday (2009 Taiwanese film)
Crazy Ex-Girlfriend
Little League World Series
30 for 30
Panel Discussion: Diversity and Representation in Canadian Film and Television
Omotenashi – Apologies for saying this wrong and flipping the N and T!