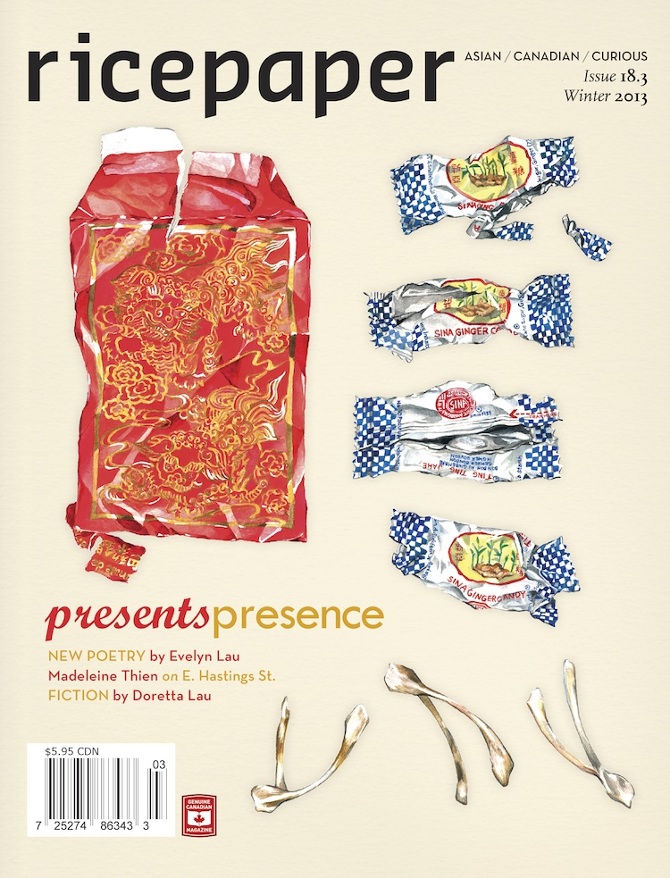 Back in 2013 when Kevin Kwan debuted his now wildly successful book, Crazy Rich Asians, Ricepaper contributor, Patricia Lim, presented her take on the tale which some 5 years later would become the sensational summer blockbuster we know today, the sixth highest grossing romantic-comedy of all time (North America box office). Check out her piece below from Issue 18.3, Winter 2013.
Crazy Rich Asians, by Kevin Kwan, is a frothy beach read about – you guessed it – crazy rich Asians. These Asians are crazy and they're crazy rich – or as one character puts it, "richer than God." Crazy Rich Asians centres around Nicholas Young, the golden boy of a super-rich and powerful Singaporean family. For several years, Nicholas has been living in happy anonymity in New York as a university professor. But when he has to serve as best man at his best friend's wedding, he prepares to return to Singapore and asks his girlfriend, Rachel, to come along without telling her anything about his family's wealth or stature (or the fact that his best friend's wedding is Asia's Wedding of the Century). Sure enough, once they arrive, chaos ensues, with Nicholas' suspicious mother, jealous ex-girlfriends, and all of Singapore's high society scrutinizing Rachel's every move and ready to pounce on any sign of weakness.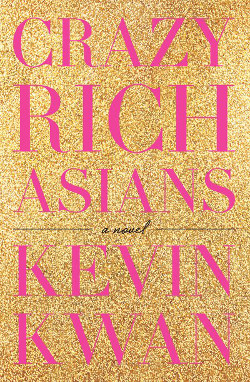 What does differentiate Crazy Rich Asians from the standard Jackie Collins or Danielle Steele trashy novel is its insider's window into Singaporean and Asian culture. Despite the fact that this window is via its wealthiest, most highly privileged members, I found myself fascinated by the occasional historical tidbits about Singapore's colonial history and descriptions of their celebrated hawker food. I was also nodding in recognition at the depiction of Asian moms and aunties who are super-rich yet super-cheap, people who argue over which places serve the best satay, and the subtleties of prejudice that exist among the Chinese (i.e., the "old rich" Singaporean Chinese vs. the "new rich" Mainland Chinese vs. the gauche American Born Chinese).
However, like the best trashy novels, Crazy Rich Asians never takes itself too seriously and the action keeps on coming. With every WTF, there's an ohnoshedidn't on the next page. In one scene, the Singaporean aunties get together for a Bible study, but it really serves as an excuse to gossip, gawk over jewelry acquisitions and gather stock tips from the corporate president husband of the hostess. In another storyline, Rachel goes to a gonzo bachelorette party, which includes a private flight to a luxury resort island, guests fighting over designer outfits as party gifts, and a gag gift in the form of a gutted fish.
Unfortunately, the action does lag when the book centres on Nicholas and Rachel, who, being the most morally upright characters in the book, are also the most boring. I was frustrated by their passivity as the book progressed. It's also hard to buy Nicholas' daft naïveté about Singaporean society and his inability to fathom that Rachel might have appreciated a little more advance warning about his family. As well, Kwan isn't a skilled enough wordsmith to make the reams of descriptions of high-end furniture, jewelry, and clothes leap off the page. I found my eyes glazing over after the umpteenth description of someone's "ice-blue dress with a fitted blazer trimmed with mother-of-pearl disks all along the lapel and sleeves" or another character wearing a "Majorelle-blue sleeveless halter-neck dress with gold cuff bracelets on both arms."
Like the clothes they wear, the crazy rich Asians in this novel aren't that memorable, with most characters fitting into the categories of evil bitch, gossipy queen, meddling relative, or gawking bystander. But then again, there's really no need to go under the surface for this addictive page-turner.
---
Patricia Lim lives in Vancouver and has also spent time in Halifax, Manila, and Beijing. She has written for Ricepaper, Schema, Converge, and Vancouver Observer. She enjoys examining the connections between culture, history, and identity.