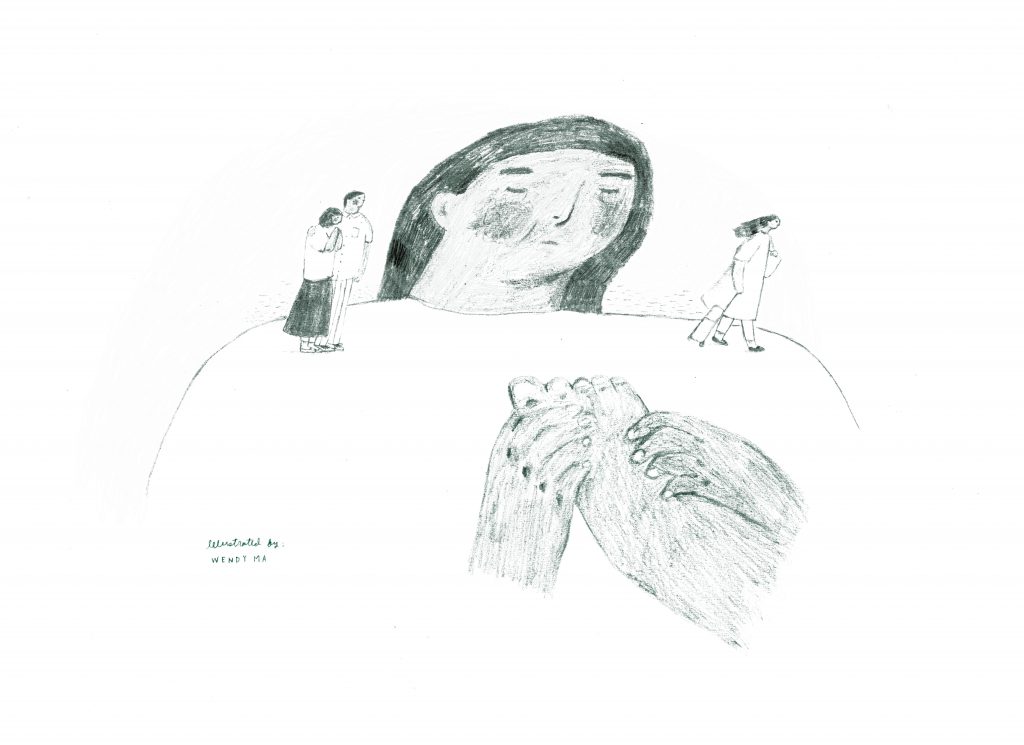 ---
Our new L-shaped house embraced
a pool as its heart, a curving
figure eight, turquoise shimmer
mirroring turquoise clapboard.
My father's pristine pride
May through September. He'd
skim off leaves, vacuum sediment,
push the long-poled brush along the bottom
back and forth, swim laps
of breast stroke, head bobbing, arms parting
the glassy surface.
Summers I'd scamper over
searing concrete to reach the first step,
cringe against the chill, never venturing
near the shady deep end,
the dark drain's evil eye.
A church social. Laughter, splash and plunge
off the diving board we hardly used.
Barbecued hot dogs, burgers. Hawaiian punch.
My serious father smiling
the year before his death.
My mother took over,
cleaning it when she could
between long hours and locums, teaching me
to dip litmus paper for pH, pour chlorine.
Once or twice in June, the house reawakened
with school-end parties–racing kids, strewn
towels, scattered chips. Then,
hibernation. Evenings silent and dim
except for flickering reruns in the den.
The pool grew greener, murkier,
dirt swirls, dead leaves, dregs
accumulating. Rest stop for geese.
Only my mother would swim,
head bobbing, arms sweeping out
in ripples the way my father's had. Soon
even she gave up. Inside,
fissured plaster, stains
splotching carpet, counter.
Dining room heaped with plastic bags stuffed
with plastic bags, broken knickknacks.
Overgrown shrubs shrouded the house
as each of us left. Room by room
emptied, heat turned off.
Home shrinking, porous
to elements. My mother's neurons
tangling, withering, shorting out until
the house was fully shadow.
---
Fiona Tinwei Lam's third book of poetry, Odes & Laments, is forthcoming this fall. Her work appears in several anthologies including The Best of the Best Canadian Poetry. She has also authored a children's book and co-edited two nonfiction anthologies. Her poetry videos have been screened at festivals internationally. fionalam.net
Wendy Ma is an Illustrator and Designer based in Vancouver. Born in China, raised in Tokyo and Vancouver, she developed her interest in sharing her worldview and experiences as a person with cross-cultural background through art. Fluently speaking three languages, she is passionate about communicating emotion through her pieces. She currently works as an illustrator and Designer at IBM. Her work is available @ wendy-ma.com