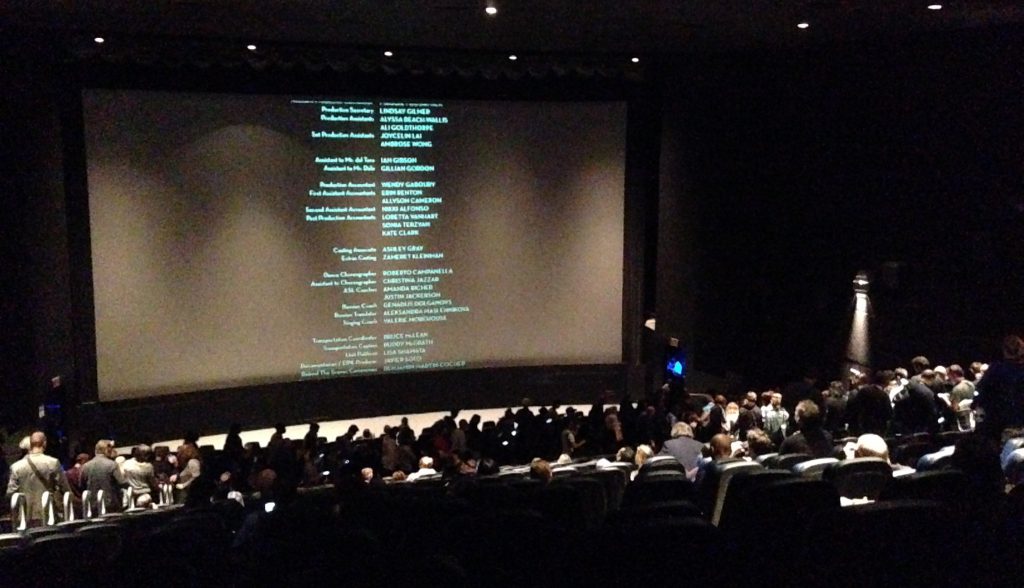 Asian films at the 44th Toronto International Film Festival (5-15 September 2019) are holding steady at less than twenty titles. Although the figure reveals a chronic flatlining of the festival's Asian programming, as with last year, there's at least a headlining title from the Cannes Film Festival to boost the rest of the lineup. Bong Joon-ho's Parasite, which won the Palme d'Or in May, was a unanimous choice by the French festival's main competition jury for the top prize and also a critics' favourite. The picture, a mischievous dark comedy about class divisions between two nuclear families, was a landmark victory for South Korean cinema. More than two decades after its arrival on the international scene, the country has at last won the crown of cinematic crowns.
A more balanced portrait of the Asian continent is on display this year. East Asia's usual dominance of Chinese-language and Japanese films has been blunted for now—at South Korea's expense, which has only two films. Within the Chinese-language world is a similarly even proportion: one title each from Hong Kong and Taiwan, and four from Mainland China. Highlights include Balloon, a family drama from Tibetan director Pema Tseden, who's back after last year's beguiling Jinpa; No. 7 Cherry Lane, Hong Kong director Yonfan's animated feature about life in 1960s Hong Kong—his first film in a decade; and new films from accomplished Mainland Chinese directors Lou Ye (Saturday Fiction) and Wang Xiaoshuai (So Long, My Son).
The small Japanese selection features a mix of Toronto regulars (Kurosawa Kiyoshi, Fukada Koji and Miike Takashi) along with a couple of new faces (HIKARI and Shinkai Makoto). Anticipated titles include To the Ends of the Earth, Kurosawa Kiyoshi's Uzbekistan-set tale; A Girl Missing, a new suspense drama from Fukada Koji; and the romance fantasy anime Weathering with You, Shinkai Makoto's follow-up to his beloved global hit Your Name (2016). Kore-eda Hirokazu, Japan's most adored filmmaker on the festival circuit, is also presenting a film for the second year running, but not a Japanese one: The Truth is his first French film set outside Japan with an all-French cast—although it's listed as a Japanese co-production.
Southeast Asia fares better this year, with Indonesia, Laos, the Philippines, Singapore and Thailand presenting one film apiece. Laos' film debut at Toronto is Laotian-American Mattie Do's The Long Walk, a family drama with supernatural elements. Of the ten films selected in competition for Toronto's Platform section, Anthony Chen's Wet Season has made the list; the story of a teacher-student relationship, it is Chen's follow-up to his 2013 feature debut Ilo Ilo. Other highlights include Filipino director Raymund Ribay Gutierrez's feature debut Verdict, a legal drama about domestic violence; and Indonesian director Joko Anwar's Gundala, a superhero film based on the Indonesian comic book character Gundala, created in 1969.
Outside the curated Asian program, a handful of Asian or Asian-interest films appear elsewhere in the festival's 300-plus titles: The Kingmaker, American Lauren Greenfield's profile of former First Lady of the Philippines Imelda Marcos; Sing Me a Song, French Thomas Balmès' documentary about the influence of the internet in a Bhutanese monastery; Women Make Film: A New Road Movie Through Cinema, Northern Irish Mark Cousins' documentary which reportedly profiles Hong Kong's Ann Hui and Tang Shu Shuen, and Japan's Tanaka Kinuyo (1909-1977); and Wayne Wang's latest film Coming Home Again, a family drama based on Korean-American author Lee Chang-rae's 1995 eponymous personal essay.
This year's Asian and Asian-interest feature films are:
China/Hong Kong/Taiwan
Balloon (Pema Tseden, China 2019) – Contemporary World Cinema
City Dream (Chen Weijun, China 2019) – TIFF Docs
No. 7 Cherry Lane (Yonfan, Hong Kong 2019) – Special Presentations
Saturday Fiction (Lou Ye, China 2019) – Special Presentations
So Long, My Son (Wang Xiaoshuai, China 2019) – Contemporary World Cinema
A Sun (Chung Mong-hong, Taiwan 2019) – Contemporary World Cinema
The Wild Goose Lake (Diao Yinan, China/France 2019) – Contemporary World Cinema
France
Sing Me a Song (Thomas Balmès, France/Germany/Switzerland 2019) – TIFF Docs
Indonesia
Gundala (Joko Anwar, Indonesia 2019) – Midnight Madness
Japan
37 Seconds (HIKARI, Japan/USA 2019) – Contemporary World Cinema
First Love (Miike Takashi, Japan/United Kingdom 2019) – Midnight Madness
A Girl Missing (Fukada Koji, Japan/France 2019) – Contemporary World Cinema
To the Ends of the Earth (Kurosawa Kiyoshi, Japan/Qatar/Uzbekistan 2019) – Masters
Weathering with You (Shinkai Makoto, Japan 2019) – Special Presentations
Laos
The Long Walk (Mattie Do, Laos/Singapore/Spain 2019) – Contemporary World Cinema
Philippines
Verdict (Raymund Ribay Gutierrez, Philippines/France 2019) – Contemporary World Cinema
Singapore
Wet Season (Anthony Chen, Singapore/Taiwan 2019) – Platform
South Korea
Bring Me Home (Kim Seung-woo, South Korea 2019) – Discovery
Parasite (Bong Joon-ho, South Korea 2019) – Special Presentations
Thailand
Krabi, 2562 (Anocha Suwichakornpong and Ben Rivers, Thailand/UK 2019) – Wavelengths
United Kingdom
Women Make Film: A New Road Movie Through Cinema (Mark Cousins, UK 2019) – TIFF Docs
USA
Coming Home Again (Wayne Wang, USA/South Korea 2019) – Special Presentations
The Kingmaker (Lauren Greenfield, USA/Denmark 2019) – TIFF Docs
Brandon Wee