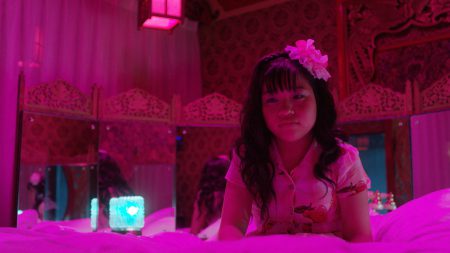 37 Seconds (HIKARI, Japan/USA 2019)
An astonishing directorial debut from Osaka-born filmmaker HIKARI, this moving coming-of-age drama is about Yuma (Kayama Mei), a skilled manga artist with cerebral palsy who desires to be free from the shackles of her extremely protective mother (Kanno Misuzu). All at once, Yuma's determination to learn about sexuality and her past brings her close to a kindly sex worker (Watanabe Makiko), whose specialty in providing services to the disabled inspires in her a brand of confidence she could never muster. The film's title refers to the amount of time Yuma had apparently stopped breathing at the time of birth for the onset of her paralysis to take hold. Performances by all three actresses are solid, but especially Kayama's, who suffers from cerebral palsy. A gregarious woman who radiates optimism and energy, HIKARI regaled her audiences with her project's backstory and filmmaking process during the Q&A of the film's public screenings.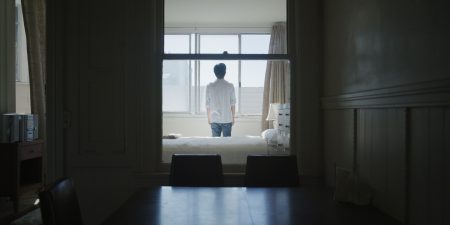 Coming Home Again (Wayne Wang, USA/South Korea 2019)
Although he has directed both independent cinema and studio pictures, Wayne Wang's comfort zone appears to be the indie domain where he has turned out innovative work, many of which examine the Chinese-American and immigrant experience. His latest film is a literary adaptation of Korean-American author Lee Chang-rae's eponymous autobiographical essay on memory and loss, first published in 1995. Co-written by Wang and Lee, this emotive family portrait centres on a young man (Justin Chon) who narrates his experience of being the sole caregiver of his dying mother (Jackie Chung). Their relationship hasn't always been smooth, but her impending death gives them pause to reflect on their bonds, which is punctuated only by appearances from the man's father (John Lie) and sister (Christina July Kim), who reveal the extent of their family's fault lines. Like most of Wang's films, this one looks set to fly under the radar, awaiting detection.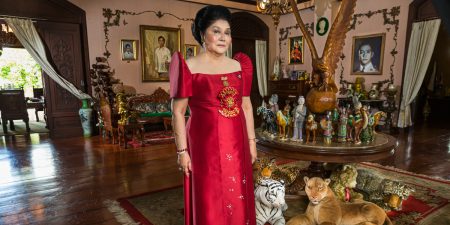 The Kingmaker (Lauren Greenfield, USA/Denmark 2019)
The camera loves Imelda Romualdez and she knows this. Despite the stench of criminality associated with the Marcos brand, she is still living it up, welcoming anyone who will give her a platform to weave, spin or fabricate a plaintive defense of her family's actions during the Martial Law decade from the 1970s to 1980s, when they are alleged to have plundered the national treasury. In the latest profile of this leathery nonagenarian, American photographer and documentarian Laura Greenfield sketches the former First Lady's so-far unsuccessful plan to manoeuvre her son into national office in a bid to restore the family line, while also propping up the current president and staunch loyalist, Rodrigo Duterte out of self-interest. These are things only a forgiving nation could tolerate. This is the second feature documentary about Imelda Marcos in sixteen years; the first was Imelda by Filipino-American documentarian Ramona S. Diaz in 2003.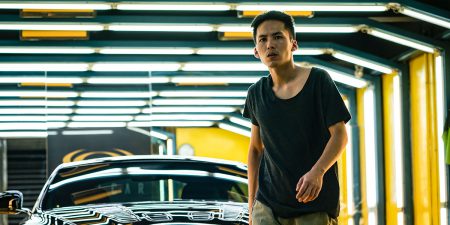 A Sun (Chung Mong-hong, Taiwan 2019)
TIFF regular Chung Mong-hong returns with an intense but quietly observed ensemble drama about a family that splits apart from the inside without anyone anticipating the extent of trauma soon to hit. The fissure emanates from the inexplicable actions of its two youngest members: a dapper and exemplary elder brother (Greg Hsu), who tries to broker unity while he is studying for medical school, and his thuggish younger brother (Wu Chien-ho), who learns he is a new father after being jailed for attempted murder. The aftermath forces emotionally distant patriarch (Chen Yi-wen) to salvage all remaining bonds, especially the one with his wife (Samantha Ke). The film's deceptive Chinese title, meaning "The Sun Shines Everywhere", belies this stirring tale of woe. Winner of six prizes at Taiwan's 2019 Golden Horse Awards, including Best Picture, Best Director (Chung), Best Actor (Chen), Best Supporting Actor (Liu Kuan-ting), and the Audience Choice Award.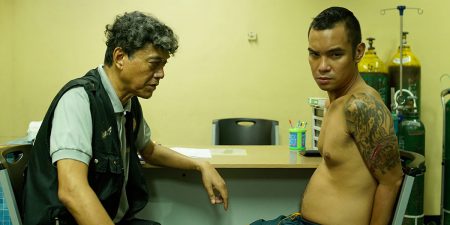 Verdict (Raymund Ribay Gutierrez, Philippines/France 2019)
Although hardly mentioned in publicity materials or press reports, Raymund Ribay Gutierrez's debut feature appears to be a faithful adaptation of his 2018 short film, Judgment (TIFF 2018). Whereas the 15-minute forerunner was about a young woman who decides to report her junkie husband to authorities after suffering long-term domestic violence, Gutierrez extends this plot line in the feature to focus on the ensuing litigation between the couple. Leads Max Eigenmann as the wife and Kristoffer King as the husband make return appearances from the short film, as do several other actors in supporting roles. Shot in tight spaces with an overkill of shaky hand-held sequences, the dizzying effects tend to distract from what's otherwise a compelling account of negotiated justice. Notable independent filmmaker Brillante Mendoza, who is also Gutierrez's mentor, is the film's producer. King, a terrifying presence on screen, died in 2019 of an illness, aged just 36.
Brandon Wee