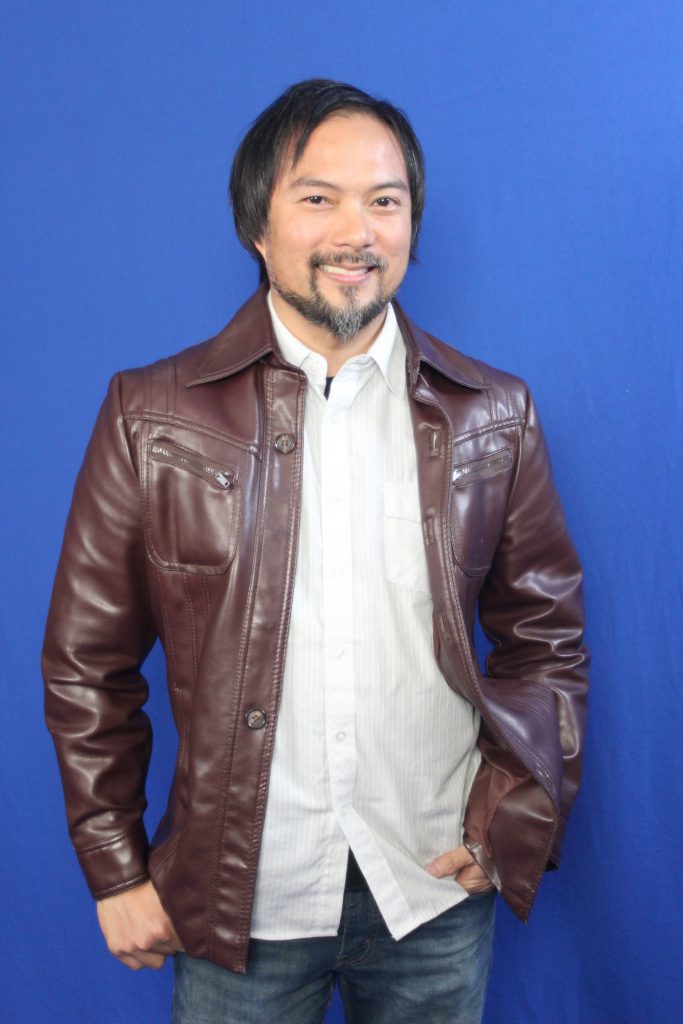 INTERVIEW WITH JASON TANAMOR, AUTHOR OF VAMPIRES OF PORTLANDIA
by Nathalie De Los Santos
Filipino-American author Jason Tanamor's new book, Vampires of Portlandia is set to release on September 29, 2020. Filled with a fresh take on Filipino folklore, this novel is about monsters co-existing in the weirdest city in America. When Marcella Leones relocates her family of aswang vampires from the Philippines to Portland, Oregon, she raises her grandchildren under strict rules so humans will not expose them. Her only wish is to give them a peaceful life, far away from the hunters and the Filipino government that attempted to exterminate them.
Before she dies, she passes on the power to her eldest grandchild, Percival. However, when the aswang covenant is broken, the murder rate in Portland rises drastically. Who is behind the murders? And who is behind the broken covenant? The characters would then discover that there are other breeds of aswangs—werebeasts, witches, ghouls, and viscera—who have been residing in Portland for years.
We talked to Jason about his upcoming book, his process and the world of Filipino mythology.
ND: Filipino vampire lore is very different than Western vampire lore. What differences did you find interesting? Since the novel is set in Portland, would you say you had to use both? How important is it to stick to the original lore?
JT: Both folklore are completely different from one another. In American culture, there seems to be a similar set of traits that vampires identify with; whereas the aswang vampires follow the aswang mythology. One of the main stereotypes I avoid involves vampires and sunlight. Having them susceptible to sunlight didn't add value to the story. The aswang vampires blend into society, which include walking around in daylight and interacting with everyday people. The family essentially acts as normal citizens apart from being vampires.
I don't think setting the story in Portland, Oregon changes how the aswangs act or live, as they came to America from the Philippines just like any other immigrant family. So they are bringing their culture with them, and assimilating into American ethos like many immigrants do. But overall, they want a better life, and they want to live in peace.
The thing with aswang folklore is that there aren't a lot of "standards" outside their physical traits. There are so many different interpretations (including much of my own), different ways to become an aswang, or kill them, unlike what we see in Hollywood renditions of vampires. My hope is to introduce the folklore to the mainstream and encourage other stories about Filipino folklore and culture, especially from other Filipino writers. Whether or not they stick to the lore. Having said that, I don't think keeping to the original lore is too important. There is a huge diversity problem in publishing, and any type of cultural story can add to furthering the progress of people of color. If we don't share these stories, how can we expect those who aren't exposed to them, understand?


ND: How did you research the aswang? Did you have to rely on English translated texts or did you find some gems that aren't in the English language? Do you have any books to recommend if someone wants to start writing Filipino mythology or aswang stories?
JT: I spent a significant amount of time researching aswangs. Even as a Filipino-American I hadn't heard of aswangs until I'd reached adulthood. In fact, I'd discovered the myth in an episode of 'Grimm', which also was based in Portland. So I did what any normal person would do, I broke out the Googler. There were a lot of random stories and articles about aswangs, but what I'd found was the lore was random at best. There was some consistency when it came to general features, but overall, I found a lot of gaps, unknowns, and irregularities in the history. This was one of the reasons I'd written my own version of aswang lore. Plus, I needed to have the story of the vampire family flow in a way that was both entertaining and informative.


ND: Were there any Filipino folklore, traditions or stories that you didn't understand in its translation? (For example, in my own research I wondered why chicken feathers were wards of evil spirits as that's not common in the stories I learned growing up, so I had to ask around.)
JT: Folklore, in general, is ridiculous when you think about it. Much of it is unbelievable, which is why I think a lot of people don't buy into these stories. In aswang lore, for example, an aswang can transfer a black chick, by mouth, to a human and that person would turn into an aswang when he swallowed it. Not sure why that is, but if that's what the lore suggests, then so be it. Who are we to change how it was written?


ND: What inspired Vampires of Portlandia and when did you start working on it? You've published many novels besides Vampires of Portlandia, so I'm curious about your process of writing and publishing over the years.
JT: In late summer, early fall 2018, my wife and I moved to Portland from the Midwest. Both of our jobs are downtown, so we're always commuting in. (Before COVID-19 at least.) It's the opposite of where I came from. I worked on an army base (which if you'd ever been on a base it's an entirely different country), so essentially, we moved from another world to a third world in Portland. There is a huge homeless problem, protests all the time, and it smells like human waste, but with all the nuances—various characters, threats of violence, just generally weird stuff—it's a neat place to live.
I started writing the book almost immediately, as the surroundings contributed to setting up the world in 'Vampires of Portlandia' nicely.
I've always wanted to be an author, but never really thought I could. As an American born Filipino, with immigrant parents, my priority was going to college to be something practical—like an accountant! So I didn't get serious with writing until after I'd graduated from college.
But, even then, I still didn't focus on novel writing. I spent a long time writing for media, for sites like Yahoo!, where I would interview celebrities such as 'Fight Club' author Chuck Palahniuk, comedian Dane Cook, Red Hot Chili Peppers, Billy Corgan (Smashing Pumpkins), and baseball legend Pete Rose.
That took up a lot of time, so novel writing was secondary. After I'd expended myself, I quit the media to focus on writing novels. But writing novels takes discipline, and luckily for me, I maintain a strict routine. I make time early in the morning to write. I don't set any word count goals as my sessions generally begin at or around 3:30 am and end on or around 5:00 am during weekdays. But during that time, I may get 1,000 words in. More if it's a first draft. Fewer if it's a later draft. On the weekends, that time may stretch to 7:00 am, pending on when I get tired or decide to get moving.


ND: Do you have any advice to give aspiring Filipino authors who want to publish stories like yours? Did you experience any barriers you needed to work through, or do you have any tips on how to stay motivated through the process? 
JT: Filipino authors, as well as people of color, have a great opportunity now. As mentioned before, there is a lack of diversity in publishing—authors and books—so if you want to write that book about growing up as a Filipino in the States, or a culture that you find interesting, do it now. Publishing is hard enough, and we need to take advantage of opportunities when we can. My only advice would be to write the best book that you can, follow the writing rules when you have to, and put yourself out there, because no one is going to believe in your work unless you do.
Vampires of Portlandia is coming out on September 29, 2020. You can preorder the book online here.
---
Nathalie De Los Santos is a digital designer, videographer and photographer in Vancouver, BC. She was born and raised in Vancouver. She studied at Emily Carr University of Art and Design and graduated in 2011. She is also the business owner of Nata de Coco Photography. She has written feminist video game articles for the Vancouver Observer. She has also made music videos for two Filipino artists and helped one of them document their transitions for almost half a decade. Her work focuses on feminism, racial inequality and LGBTQA+ rights. She has written a few short stories and completed two novels: Alice's Order and Hasta Mañana.