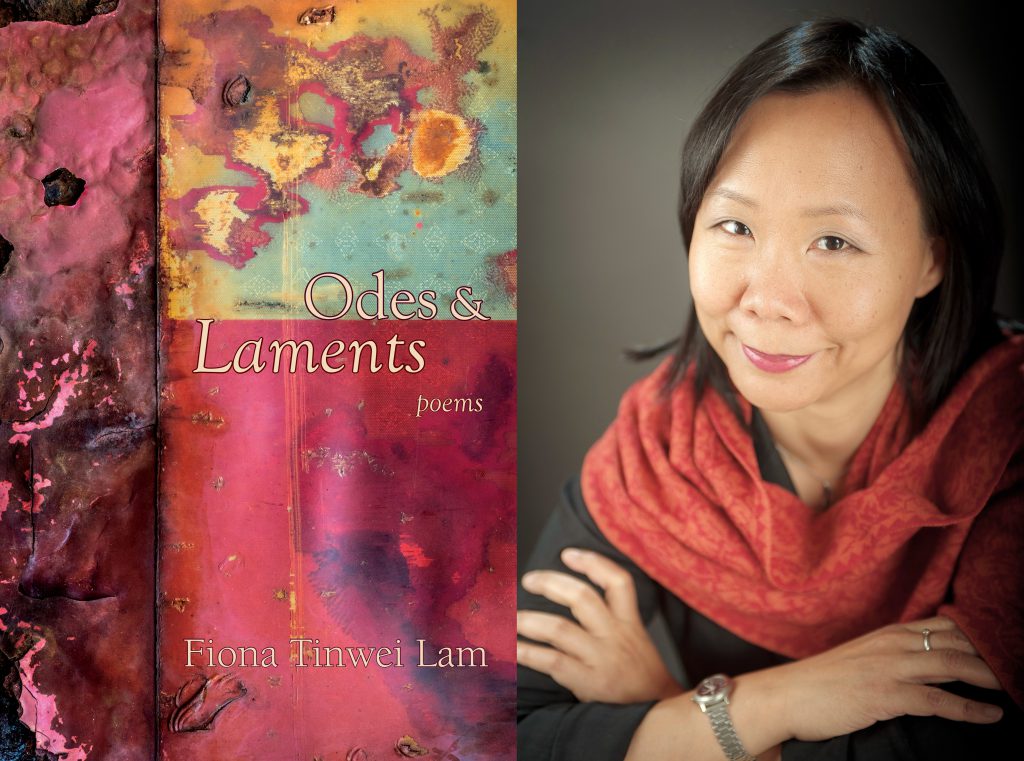 Your past works include poetry, fiction, and non-fiction. How do you approach these different subjects and what are your favourite aspects of each?
I have really enjoyed exploring different literary genres over the years. The subject often determines which form I'll use, although sometimes one subject can be expressed in multiple ways.I love the compression and concision of poetry, and the challenge of trying to find the essence of an experience or feeling and distill it and shape it using words, images and white space.
However, some experiences or journeys require more space on the page to let a narrative unfold, such as becoming a single parent, or my mother's struggle with Alzheimer's Disease, or my partner's cancer diagnosis and surgery.
Sometimes the subject requires a more journalistic approach or analysis, such as my recent piece on anti-Asian racism in The Tyee.
I've not written short stories for many years, but recently dived in again by writing a few pieces of flash fiction (approximately1000 words) for the Decameron Writing Series and thoroughly enjoyed exploring character and using dialogue.
Now and then something I've written in one genre can be adapted for another. For example, some of my concrete/visual poems about plastic pollution became the basis of animated poetry videos ("Plasticnic" and "Plasticpoems"),using a visual progression with sound effects. Poems have become essays, and essays have become poems!
Your books Intimate Distances and Enter the Chrysanthemum explore the intricacies of family relationships and dynamics – how do you manage to convey both the tenderness and heartache so gracefully? 
So much work goes into choosing the right words, images, diction, pacing and point of view for a poem or a personal essay, but the most important part is to discover (or uncover) those key moments of transition or realization in one's own life or from witnessing other lives around us. The wonderful US poet Mary Oliver wrote that "attention is the beginning of devotion." It's that close attention to certain incidents that can unearth subtle insights and understanding. Mary Oliver also wrote about revising most poems at least 40 times. It can take quite a while–weeks, months, even years–to hone a single poem, however short. Writing a really powerful, effective and enduring poem can be as hard, or sometimes harder, than writing a story or essay.
You have a diverse academic background: including a B.A. in political science, an LL.B., an LL.M., and an M.F.A. in creative writing. How have these educational experiences impacted your diverse literary works?
I deeply care about social inequality and environmental issues, but law was never a good fit for me. It felt torturous and unnatural for me to work in law. Nonetheless, studying political science and law taught me how the social, political and economic institutions operate, and developed my analytical skills. I've drawn upon this when writing more journalistic pieces or doing any kind of community advocacy (letter-writing, submissions on policy issues).
There are so many ways to communicate ideas and experiences. Sometimes an imaginative, lyric, experimental or narrative approach better conveys what I want to get across to readers, especially in depicting beauty, love, delight and wonder–which are essential to nourish and nurture the spirit and to replenish our connection to nature and to each other.
_________________________________________________________________________________________________________________
Join author Fiona Tingwei Lam at Postcards From The In-Between a part of Literasian's "Quiet No More" event on August 16 from 1:00 PM to 2:30 PM. Details can be found here.