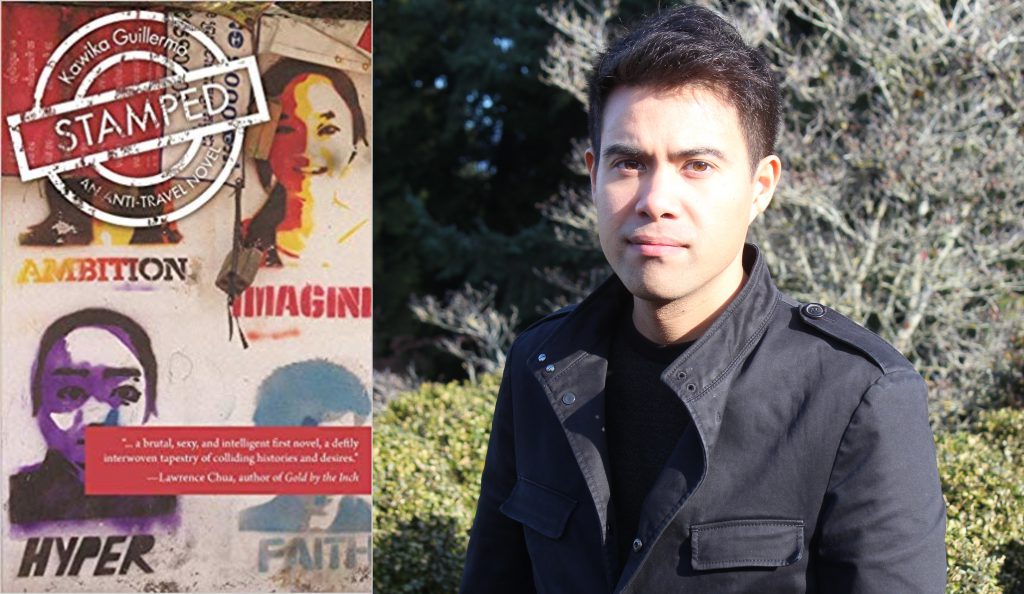 For your writing, you use the moniker "Kawika Guillermo," whereas in your position as Assistant Professor in the Social Justice Institute at the University of British Columbia, you are known as Christopher Patterson, your given name. How did you decide on using Kawika Guillermo for this aspect of your life? 
"Guillermo" is my mother's maiden name (from The Philippines), and "Kawika" is the name she wanted for me when I was born (Native Hawaiian for "David"). I am closer to the Guillermo side of my family, so it always seemed strange that "Patterson" was my default name (because patriarchy). We are from Hawai'i, the island of Oahu, and my family mostly comes from Illocos Norte in the Philippines, and for over a century they have mixed with many different groups on the islands (Native, Chinese, Black, Japanese). The more we look into our history, the more difficult it becomes to define us. Seeing "Kawika Guillermo" on the cover of books does bring some assurance that we can be seen.
You have lived in a number of different places including Portland, Las Vegas, Seattle, Gimhae South Korea, Nanjing China, Hong Kong and currently reside here in Vancouver. How have these locations and experiences affected your writing?
One benefit of being repeatedly cast-away, is I see how words like "race" and "Asian" can mean completely different things in different places. The way people read me as a muddled-up-brown-American-Asianish-person-who-dresses-questionably varies widely depending upon where I am. Yet it also feels like very few people are aware of how place-specific and nationalist their language and ways of seeing are. I can't help but point out the hypocrisy floating in the air whenever we speak about "others." Feeling constantly unsettled, I've found some joy in unsettling people around me, which feels like an important personality trait for a writer. 
Your debut novel, Stamped: An Anti-Travel Novel, strays from the typical "wanderlust" travel fiction: how did you decide on this direction and approach?  
I started writing the book that would become Stamped in 2007, while living in South Korea, when I realized that many people I knew, my twin brother, my best friends, and myself, were nowhere to be found in travel literature. We didn't travel to feel powerful, or to get laid, or to eat/pray/love. We moved restlessly, as if trying to escape a ticking clock. It was during the Bush years, when we hated America for what it was doing to the world (and continues to do), and because we were American, we also hated ourselves. Travel meant something totally different to us–not just escape, but a way to self-destruct without also destroying our souls. I didn't know whether we could be called Asian, or Asian American, or Asia-philes, or immigrants, or expat assholes, or Losers Back Home. But either way, we were real, and our stories needed to exist. 
__________________________________________________________________________________________________________________
Join author Kawika Guillermo at Race, Writing, and Virtual Worlds a part of Literasian's "Quiet No More" event on August 22 from 1:00 PM to 2:30 PM. Details can be found here.