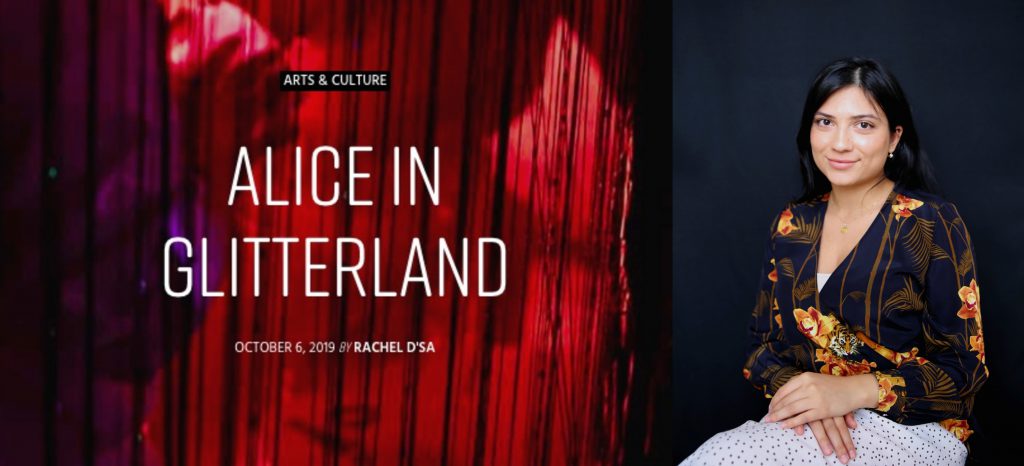 What are the most important lessons you have learned during your tenure at the Capilano Courier? How has each position you've held challenged you? 
As the arts and culture editor and columns editor, I was challenged to seek out communities outside my own. While finding people with a voice and insightful perspective wasn't difficult, it was finding a way to tell impactful stories that would resonate with the readers of a campus paper. The Courier's readership primarily consists of students already overwhelmed with work, and therefore aren't looking for more optional reading material. Focusing on a local narrative becomes important as it gets them excited about their education and university and fosters a sense of community both on and off-campus. As arts editor, I focused my efforts on the Capilano community—finding bands, artists and collectives that I was actually invested in and thought were worth taking the time to check out. Working as the editor-in-chief brought on some of the hardest tasks I've had to carry out—managing people, and therefore learning and adapting to others' work strategies. 
In journalistic work, often the stories you aim to pursue end up coming to a different conclusion or unfold into a new story entirely. Sometimes listening is the best strategy, whether it's managing a team or crafting an article. In opinion writing, it's about addressing the other side to strengthen an argument or reflect on your own outlook. In arts and culture writing, it's about opening yours and the readers' worlds to a community or cause that deserves more attention. This also goes for personal relationships, as it does for creative writing when cultivating background information for example. Gained perspective is never not of value.
What tone do you want each issue of the Capilano Courier to strike? 
I'm a big fan of humour writing, so naturally, I'd like the Courier to have some sort of comedic or entertaining streak. The publication is still meant to be a resource for students and the general public so we've aimed for an informative and playful tone. It's important for the publication to remain professional and a reliable source for news. That being said, I've also seen it thrive when it's leaned into what it does best—which, I think, is wit. The satirical horoscopes page is a lot of fun and has sort of replaced the humour section right now. This past year we were able to strike this balance in tone especially due to the revamped refreshing layout, thanks to the lovely Cynthia Tran Vo. The aesthetic appeal allows for the publication to be enjoyed by a variety of people—those looking to enjoy the featured art and stumble on the lighter, easy reads, while also offering feature-length pieces on more complex topics.
What do you hope to see in the future of print and digital media? 
I can only hope to see more diversity—specifically in content and perspectives. We all know that media is powerful—aside from our personal experiences, it's how we form our views and set of beliefs. It can be elevating but also extremely detrimental to communities with the misrepresentation we so often see. It starts with representation in the media rooms, behind the news articles we read and entertainment content we consume regularly. I think only now are people realizing just how large a role media can play in our lives. Today it has the ability to shape thought and create worldwide waves leading to concrete and measurable change. It's great to see communities banding together during this time, and I hope this continues and that these minority groups continue to receive the support and resources being introduced. 
_________________________________________________________________________________________________________________
Join author Rachel D'Sa at Postcards From The In-Between a part of Literasian's "Quiet No More" event on August 16 from 1:00 PM to 2:30 PM. Details can be found here.