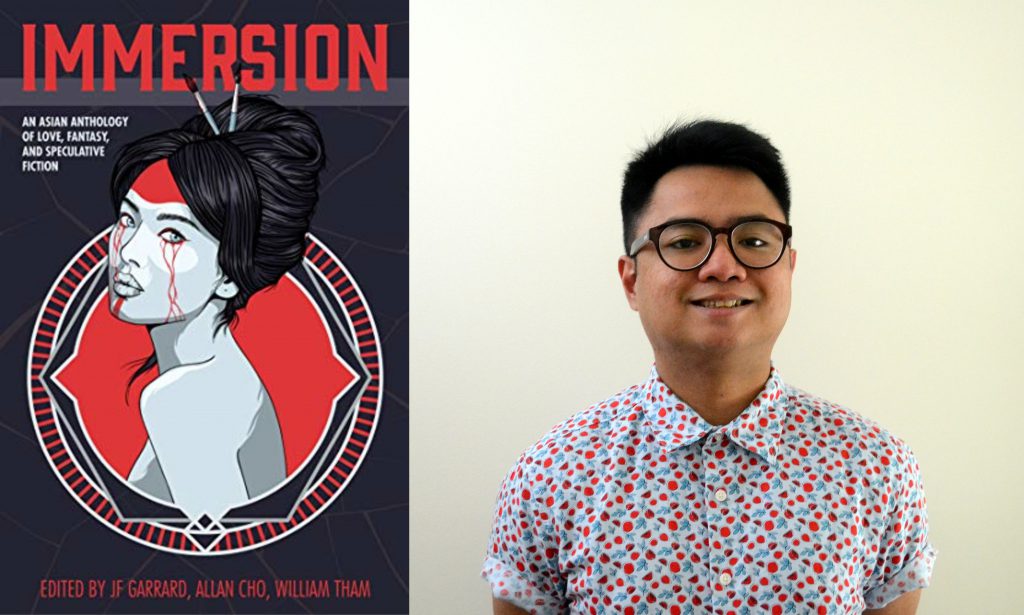 You often write about issues surrounding the Filipino diaspora; how has your lived experience as a Filipino-Canadian shaped your writing? 
I think my Filipino-Canadian identity is foundational to my creative writing. I find that my process often begins with an issue or theme I want to convey and often these subjects revolve around my lived-experiences as a Filipino-Canadian male. This is not to say that my creative writing will always be centered on racial identity and racial issues, but aspects of Filipino-ness will certainly manifest in my stories in some form.
Your fictional short story, Janitors, was partly inspired by your piece in the Capilano Courier, "How janitorial work became so excruciatingly inseparable from the Filipino-Canadian identity." Why did you think it important to incorporate realism and your past research? 
I feel there's always a bit of reality in our fiction work. For me, writing about my past research was more of a means to expand on an issue that I felt was still very much underrepresented. At the same time, writing Janitors felt a bit like a means to continue on a thesis research that I felt was incomplete. I also think that the use of realism is a byproduct of my background in non-fiction writing, which I also find to be a big influence in my fiction work.
What are you currently reading and working on?
These days I am alternating between Hanif Abdurraqib's Go Ahead in the Rain: Notes to A Tribe Called Quest Jia Tolentino's Trick Mirror. As for writing, I'm currently working on a creative non-fiction essay about Vince Carter and basketball's place in my immigrant experience.
_______________________________________________________________________________________________________________________
Join author Carlo Javier at Postcards From The In-Between a part of Literasian's "Quiet No More" event on August 16 from 1:00 PM to 2:30 PM. Details can be found here.