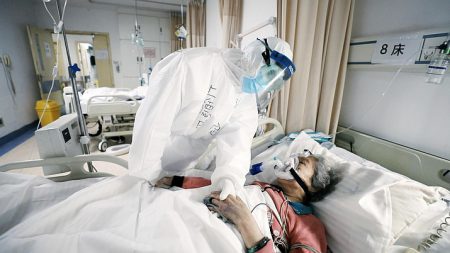 76 Days (Anonymous, Chen Weixi & Wu Hao, USA 2020)
Remarkable for being one of the first documentary features about Covid-19 off the assembly line—and also the first to screen at a film festival, this timely collaboration from a Chinese directing trio chronicles how several Wuhan hospitals had handled the coronavirus epidemic this past spring. Although US-based documentarian Wu has acknowledged that the Hubei provincial government's attempt to cover up the extent of the outbreak had led him on a quest to make this film, the finished product is not a j'accuse of wrongdoing in any way. Rather, by way of alternating episodes, its verité-style footage depicts the fortitude of healthcare workers and members of the public as they interact with each another despite knowing little about the disease. Over the course of three months, Wu coordinated with his two co-directors who were filming in Wuhan so he could edit their rushes from New York. When the Covid-19 pandemic eventually becomes an afterthought, this documentary's parting legacy will ironically be a record of how most of the developed world failed to take China's cue and run for cover even when the call was made belatedly. The film's title refers to the number of days Wuhan was under official lockdown.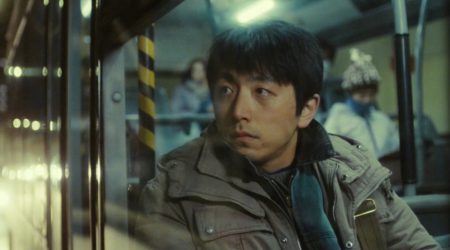 The Best is Yet to Come (Wang Jing, China 2020)
Based on true events in 2003, when newsprint media was at the height of its popularity in China, Wang Jing's engaging directorial debut is likely the first Mainland Chinese feature about investigative journalism tinged with a social justice conscience. Esteemed muckraker Han Fudong (Bai Ke) gets the biopic treatment of his growing pains as a high school dropout in his 20s whose talent for writing leads to a reporting internship at a Beijing newspaper. A chance to coauthor a front-page exposé of a mining company's negligence earns him the trust of his superiors, but it is his next major scoop about sweeping blood donor fraud among Hepatitis B carriers that ensnares him in waves of ethical and personal conflicts. Fellow Shanxi native Jia Zhangke, who has been mentoring Wang as his regular assistant director since A Touch of Sin (2013), has a pervading influence on this work: from the presence of Jia's regular crew, to the inclusion of his signature animated flourishes, to top billing the project's production credits, and rounding off with a chilling cameo as a mine boss. Han himself turns in an appearance as a veteran journalist who imparts some wisdom. The film's Chinese title means 'Relentless'.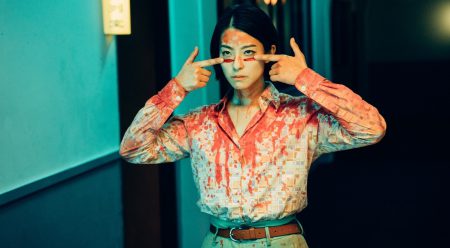 Get the Hell Out (Wang I-Fan, Taiwan 2020)
Wang I-Fan's loud and madcap debut feature may be a case of art imitating life, but given that its production predated Covid-19, the reverse logic could apply too. In a bid to favour economic interests over public health, Taiwan's government allows a fictive superpower named St. Arian to build a chemical plant along its seafront. When toxic waste starts infecting people with rabies and turning them into idiot zombies, a concerned citizen (Megan Lai) gets herself elected into office to change things, only to be ousted by a corrupt MP who sees her as a threat. But when a zombie outbreak disrupts a parliamentary session, our heroine and her surrogate—a hapless security guard (Bruce Ho) who is immune to the disease—find themselves fighting to escape the bloodbath in the chamber. Wang's colour-saturated satire cuts close to the bone: although its target is any powerful entity out to exploit Taiwan, it also knows that democracy is fragile and is only as dependable as the scruples of those in power. The floor of Taiwan's legislature is the mother of all chaotic parliaments infamous for the frequency of its brawls and creative protests. The film's Chinese title means 'Fleeing the Legislature'.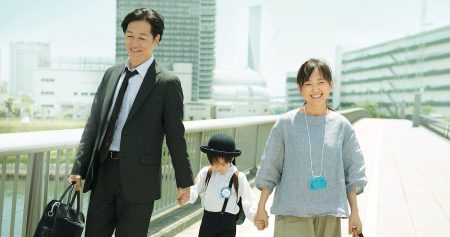 True Mothers (Kawase Naomi, Japan 2020)
After two decades of branding as an auteur of moody, pastoral-set relationship dramas, Kawase Naomi has of late been making a gradual shift toward more accessible fare in both genre and style. Her latest feature finds her on strong footing, in which she adapts Tsujimura Mizuki's 2015 novel 'Morning is Coming'. Unable to conceive, a married couple (Iura Arata and Nagasaku Hiromi) turns to a plenary adoption agency run by a compassionate founder (Asada Miyoko). But several years later, they are confronted with an unusual case of remorse from their child's teenaged birth mother (Makita Aju, in a touching performance)—the result of her heartache conspiring dramatically with the founder's oversight. Fans of Kore-eda Hirokazu's switched-at-birth drama Like Father, Like Son (2013) will no doubt find striking thematic kinship in Kawase's restrained weeper since it ably challenges that famous blood-water proverb from another compelling angle, while also exploring the characters' many dilemmas. But in fact, this is Kawase's second feature about maternity and parenthood after her little-known documentary Genpin (2010), which introduced a community of natural childbirth adherents in central Japan led by a maverick obstetrician. Tsujimura's novel was first adapted into an 8-episode serial for Japanese television in 2016.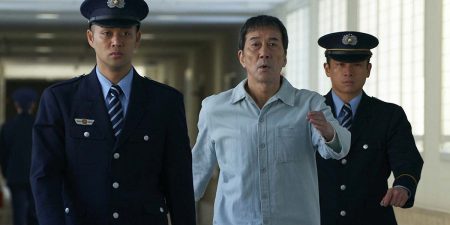 Under the Open Sky (Nishikawa Miwa, Japan 2020)
Nishikawa Miwa's sixth feature is an adaptation of crime novelist Saki Ryuzo's prize-winning 1990 novel 'Inmate Files', which chronicles the epilogue of a career criminal's life after his release from prison for murder. Despite a thirteen-year sentence, 60-ish Mikami (Yakusho Koji) finds it difficult to purge raging impulses from his character even as he signals a wish to merge into society's fast lane. A chance encounter with sensitive documentarian Tsunoda (Nakano Taiga) forges a mutual deal: for allowing his life as an ex-con to be mined for content, Tsunoda will help locate Mikami's mother who left him in an orphanage. This repressed need to confront his distant past brings into relief a tender humanity beneath the stigma on his skin. To further blunt society's hostility toward Mikami, an assortment of supporting players sympathetic to him is underscored. Although based on true events, Nishikawa's framing of her story as an atypical crowd-pleaser nevertheless uses a narrative arc that is too predictable. The late Saki is known for his 1975 crime novel Vengeance is Mine, which the late Imamura Shohei filmed eponymously in 1979. Nishikawa renamed her first-ever adaptation with the ironic 'Wonderful World' in Japanese because 'Inmate Files' would not sell.
Brandon Wee