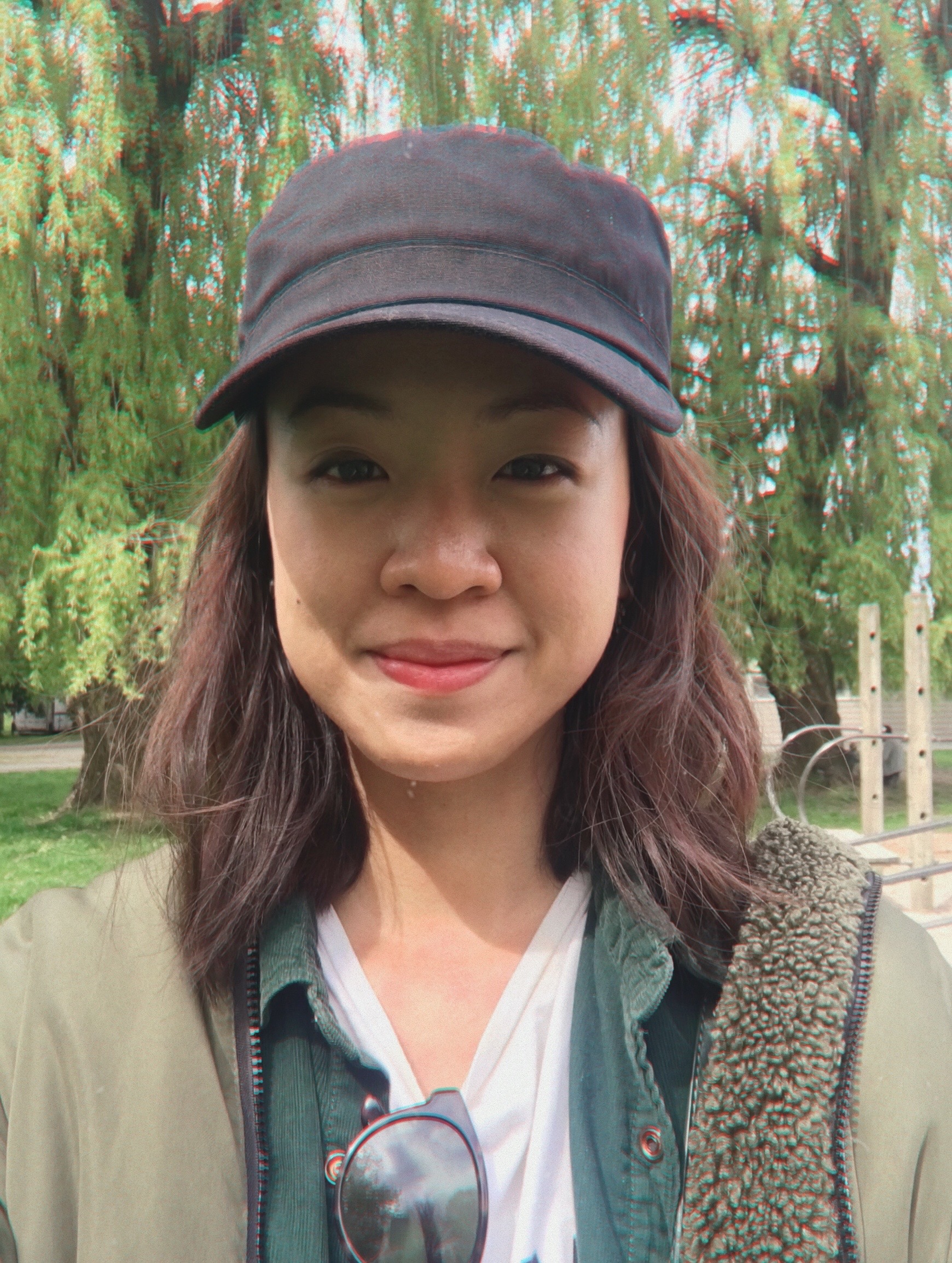 Lay Hoon aka Arty Guava is an Illustrator and Graphic Designer based in Vancouver. She grew up in Malaysia and spent most of her adult life in Singapore before moving to Canada. She has a Bachelor's Degree in Bioengineering but chose to make a career switch after about 1 year of working in the field. Art and Design have always been her calling. She is passionate about culture, people, and nature and how these themes interact with each other.    Ricepaper interviews Arty Guava as part of its profile of the magazine's talented team of illustrators and artists.
---
Ricepaper: Can you tell us about your Asian Canadian background?
I am a mommy of a sweet 4-year-old boy. I was born and raised in Penang, Malaysia before moving to Singapore for my undergraduate studies in Bioengineering. After about one year of working in my field of study, I chose to make a career switch. Art and Design have always been my calling, and it was something that I could not ignore despite my parent's initial reservations – they were concerned it was not the most "practical" of careers. I worked as a graphic designer specializing in branding and packaging in Singapore for seven years before moving to Vancouver, Canada, which is where I currently reside.
I started my daily illustration routine in the middle of the Covid lockdown in April 2020. Like many other people, I was experiencing a lot of anxiety, stress from having to work from home with my kid as well as feeling very homesick. To make matters worst, spring in Vancouver tends to be very wet and gloomy. As a way to work through all that was going on, I would draw illustrations that would cheer me up. I love drawing women in silly poses balancing fruits on the head and hands in the middle of a sunny beach somewhere in Southeast Asia. The illustration embodies all the things I craved for during that trying time – balance, tropical fruits, and a little sunshine.
My aesthetic is heavily influenced by my Southeast Asian upbringing, as shown through the depiction of tropical fruits and animals, and Asian patterns and motifs throughout my work. Nearly one year later, the style has stuck with me and I continue to create such illustrations for myself and anyone else looking for a little calm, joy, and hope.
Ricepaper: What does your work aim to say?
I love exploring the theme of relationships, especially the relationship between people and their natural surroundings. It is my hope and we can all live in a peaceful and harmonious world. I try to depict that harmony in my work.
How have you developed your career as an artist?
As an artist trying to carve a career for me in today's digital age, social visibility is highly important. Since I started illustrating and posting consistently at my Instagram @artyguava, loads of opportunities have opened up to me. I'm always curious about trying technology to express my art. I've made it a personal goal to try to create one piece of AR (Augmented Reality) art by the end of 2021. I also constantly challenge myself by working with different mediums (ie. large-scale murals, motion art, installations). Possibilities and endless and I'm excited to see where the wind will take me next.
Ricepaper: What is your most important artist tool? Is there something you can't live without in your studio? 
My iPad and my Apple Pencil.
Ricepaper: Which current art world trends are you following?
– Representing diversity
– Organic and natural shapes and texture
– Symbolism