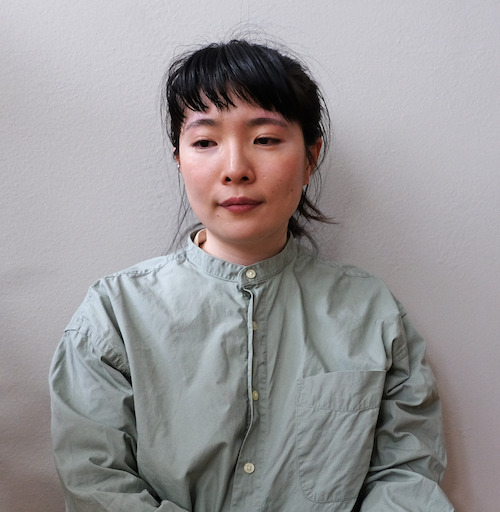 Wendi Ma is an Illustrator and Designer based in Vancouver. Born in China, raised in Tokyo and Vancouver, she developed her interest in sharing her worldview and experiences as a person with cross-cultural background through art. Fluently speaking three languages, she is passionate about communicating emotion through her pieces. She currently works as an illustrator and designer at IBM.  Ricepaper interviews Wendi as part of its profile of the magazine's talented team of illustrators and artists.
---
Ricepaper: Can you tell us more about your Asian Canadian background?
I was born in China and moved to Japan with my parents at the age of 3. I then immigrated to Canada with them at 11. The experience of moving to a new country, learning a new culture, and language was not easy. In the midst of adapting to these drastic changes in life, I came to appreciate the mundane. They are the things that comforted me when I felt different and alone in a new city. They were my favourite stuffed toy that I carried with me when I travelled,  the drawings of girls that looked like me, the bi-dama (glass marbles), and buttons I collected in my pockets. They were the small things in life that connected with me. My connection to these small but beautiful things is what inspires me to illustrate. They help me bring out the world I create together with them.
Ricepaper: What does your work aim to say?
I hope my work gives voice to the materials. I believe materials have emotion. The way how acrylic paint sticks to paper, how the paintbrushes don't always make the perfect line, are ways they express themselves. I hope my work embraces these materials and their personalities. I hope to be the voice for them.
 Ricepaper: How have you developed your career as an artist?
I've always enjoyed drawing at a young age. However, I did not pursue it at first. I only saw it as a hobby. I started really practicing illustration later in my school year at SFU. I switched major to Interactive Arts and Technology to study design. There I slowly navigated back to doing illustration. I currently work as an Illustrator and a Designer at an agency called All Purpose Creative in Vancouver.
Ricepaper: What is your most important artist tool? Is there something you can't live without in your studio?
Brush, paint, scanner, and laptop!
Ricepaper: Which current art world trends are you following?
My favorite Illustrators: Oamul Lu, Charlotte Ager, Chisato Nagano, Mayako Hakusui