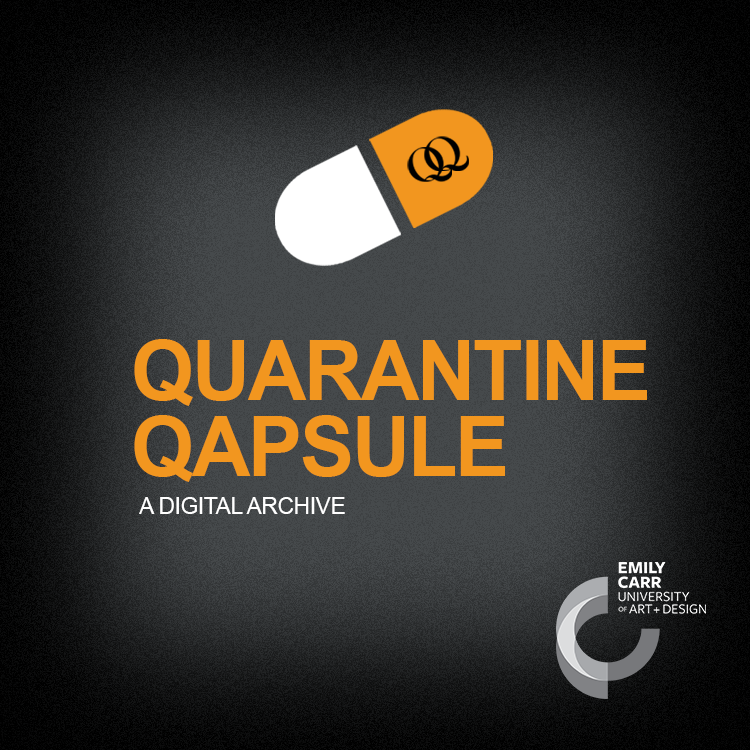 The Quarantine Qapsule (QQ) is a digital archive of the Asian Canadian experience during the COVID-19 pandemic. Created in Nightingale Nguyen's bedroom in Toronto, ON, she wanted to create counter-narratives to respond to the rise of Asian discrimination and xenophobia. "I just kept seeing so many Quarantine Trends online, like sourdough bread making and dalgona coffee. I personally didn't want to participate in these trends and instead looked upwards to my community,"  she recounts.  This is when Nightingale (Night) began reading posts from her friends being taunted and outright hurt from the initial discrimination as a result of the Pandemic. "That's when I knew this was going to be a significant historical event in our lives.  History books will need to be updated, but what will history say about Asian Canadians during the Pandemic? Will we be excluded from the narrative?"
Here was the pinnacle, a chance for someone to champion Asian Canadians due to the discrimination. Night was waiting for someone, some organization to speak up about it.    She just didn't realize it would be her stepping up to the plate until it happened. "It was an intimidating process but in the end I realized it had to be done."
Night knew she had to reach out to Toronto organizations such as Tea Base, and both agreed on the idea of self-documentation through community art.  Myseum, a Community Museum, was intent on being a platform for representing the various community groups within Toronto. After having a discussion with Toronto Reel Asian Film Festival, the Quarantine Qapsule gained momentum in Ontario from webinars to the press reaching out to the suburbs and cities throughout Ontario.  Would it be possible to have the Digital Archive spread across Canada?
Joshua Aires, local BC Asian-Canadian Filmmaker jumped on board with the Toronto QQ Coast, with a heavy emphasis bringing the Mentorship Programme to the West Coast. "We didn't know the impact this would have on people as some were still recovering from COVID-19.  This project provided a warm space as some participants didn't live in Metropolitan areas and didn't necessarily consider themselves artists.  The QQ provided an honorarium for the artists' pieces, which was the first of many works of their portfolios.  "It opened their eyes to exploring an artistic career" Night recounts, and those who participated in the Mentorship programme realized they didn't need to wait for someone to tell their story, they could do it themselves.
With the demand to share self-authored stories, the BC iteration of the Quarantine Qapsule found an online host through the partnership with Emily Carr University of Art + Design (ECUAD) alongside with community partnerships with the Chinese Canadian Museum (CCMM), Vancouver Asian Heritage Month Society (VAHMS), Lonely Artist Productions and Joshua Lam.
"Our social hubs were extremely diminished due to the Pandemic. I recently graduated from University and cultivating and amplifying Asian-Canadian Voices became the means to bring the community together" Joshua Lam comments on the unification of the local BC Partnerships.
With Ontario documenting the beginning of the COVID-19 Pandemic, BC begins to focus on its "aftermath" as we begin to find ways to exit and reunite with our community physically, with the Digital Archive opening it's virtual doors in early June.
"Now I learned that I have to take that step for my community and it's been quite a journey to see the QQ's message spread across the country!" as Night reflects on the QQ's travels across Canada, glad to know that it all started from the bedroom.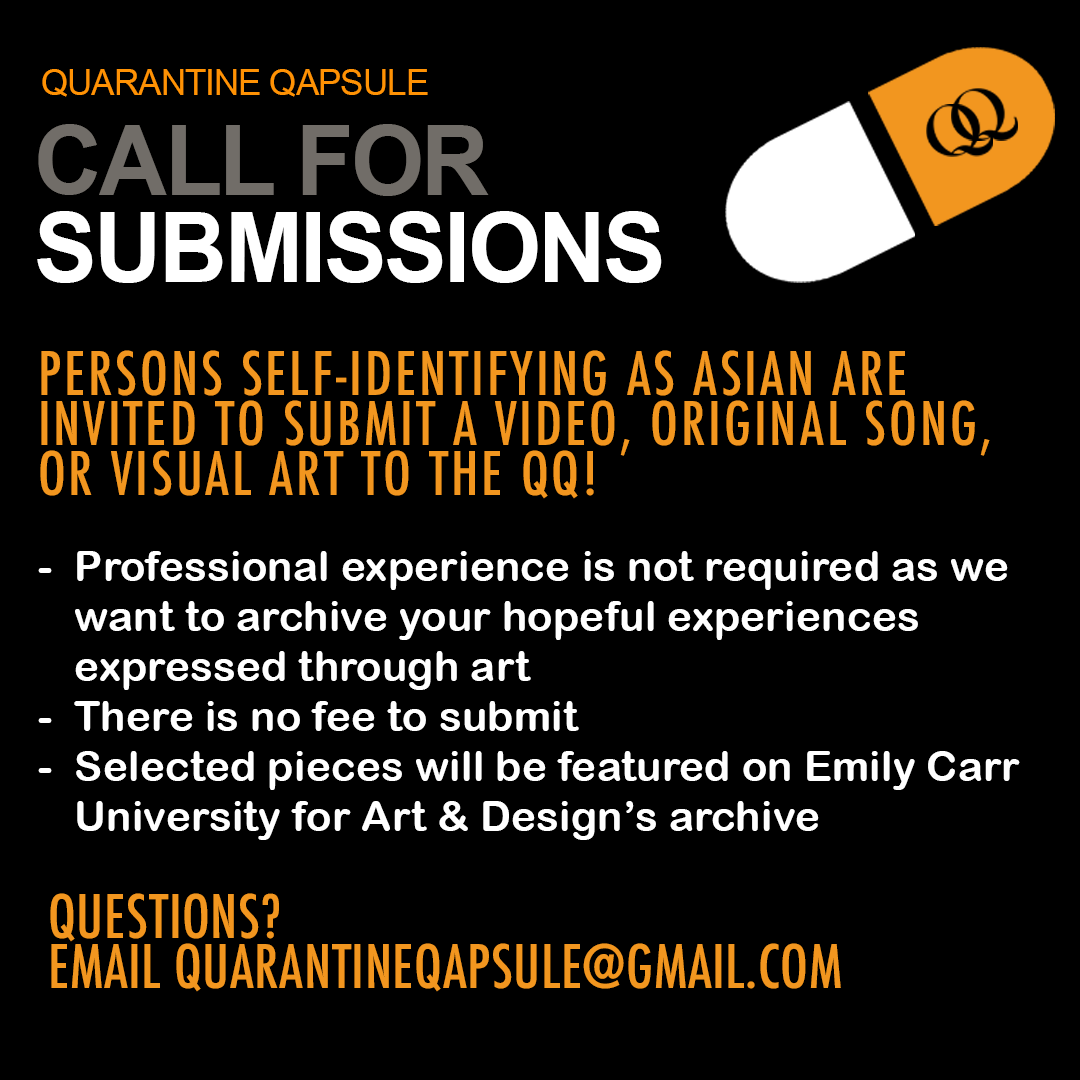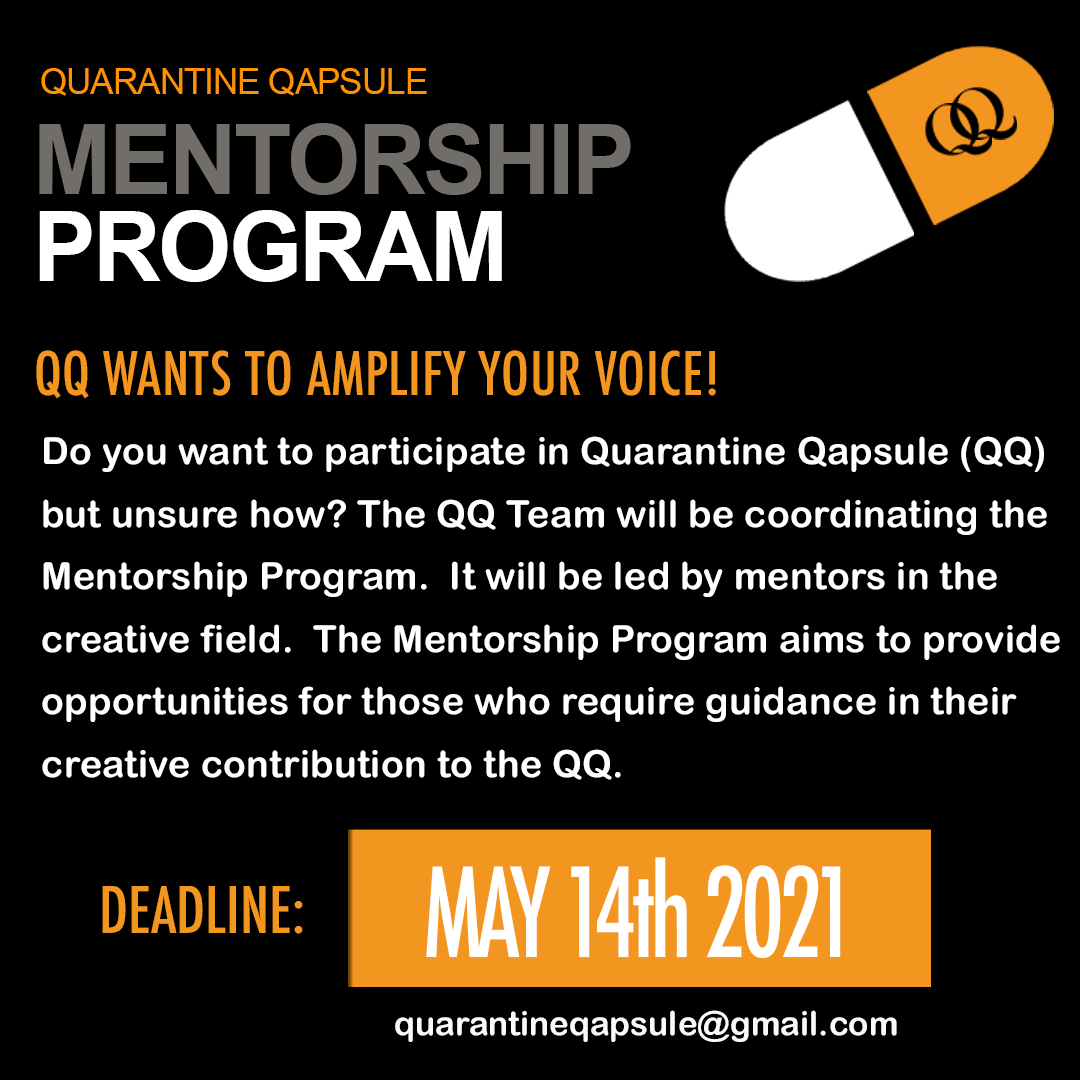 ---
Nightingale (Vietnamese Canadian)
A community driven creative who initiated the Quarantine Qapsule in Toronto. Her focus as a
facilitator to hold space for the BIPOC community to reclaim their narrative is at the heart of her
work. Including but not limited to mediums such as films, plays, podcasts and through her
non-profit Bridging the Gap in Motion
Joshua Lam (Chinese Canadian)
Graduating from the UBC Film Production program with studies in directing, producing, and creative writing under his belt, Joshua constantly experiments with the reinvention of storytelling through multimedia projects that blends themes of tradition and self-identity with a zest of humour.