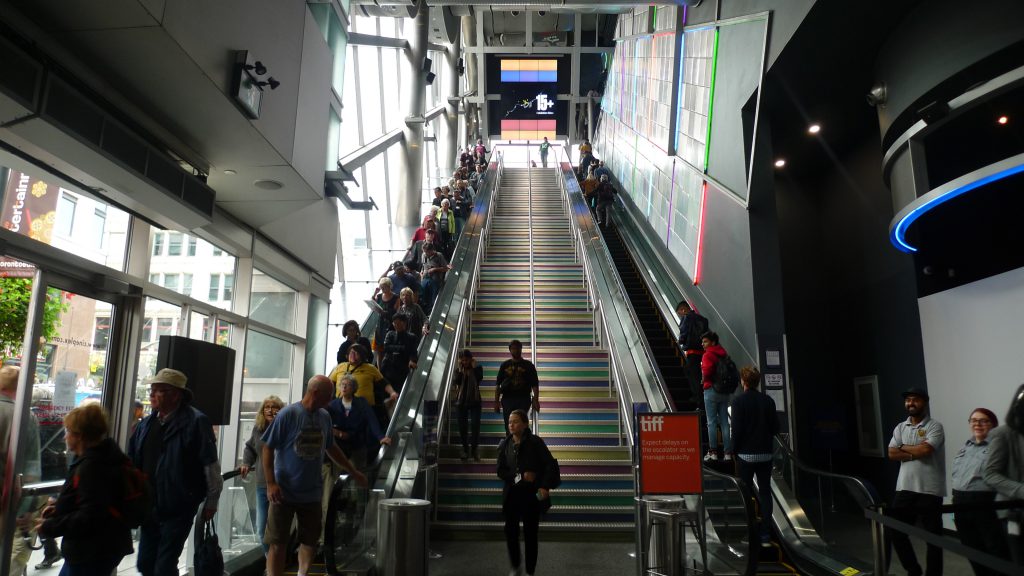 One year ago, TIFF was planning its first-ever modified edition just as a third wave of the pandemic was about to decimate Ontario and much of Canada. Burdened with the sobering morass of reality checks more than six months after Covid-19 gave the world notice of its desire to go viral, a scaled-down, largely virtual film festival was the best compromise. But in spite of Canada being mostly vaccinated and its borders having just reopened for discretionary travel one year later, a fourth wave of Covid-19 involving a deadlier and more transmissible strain is now menacing the festival's struggle to regain its footing. So, it's touch and go again, with Toronto's 46th edition (9-18 September 2021) destined to be another hybrid event involving actual and virtual participations—but with a hefty accent on the former to reclaim a semblance of pre-2020 normalcy.
Doubling from an all time-low figure last year, this year's line-up is now about one hundred feature and short films. Asian films number a proportional eleven titles, up from last year's five, and comprise a fairly even spread of new works by TIFF regulars from East and Southeast Asia. From China, Zhang Yimou's long-delayed "love letter to cinema" One Second is also this year's closing film. Initially scheduled to premiere at the Berlin International Film Festival in February 2019, it was withdrawn for reshoots and was only released theatrically in China nearly two years later. From Indonesia, Kamila Andini returns to TIFF's Platform competition with coming-of-age drama Yuni four years after The Seen and Unseen (2017) competed here. Andini is the daughter of Indonesian filmmaker Garin Nugroho, marking a rare instance of father-daughter filmmakers.
In the festival's online industry programming, another two highlights stand out. Following a decade of work in predominantly American television and film which culminated in his landmark Best Actor Oscar nomination in Lee Isaac Chung's Minari (2020), TIFF hosts Korean-American actor Steven Yeun to discuss his remarkable career in their In Conversation With… series. And on the occasion of his latest feature Memoria, which won the Jury Prize at the Cannes Film Festival this past July, Thai filmmaker and artist Apichatpong Weerasethakul gets the same treatment in the Industry Conference series. Apichatpong is the most recent Asian auteur to join an exclusive club of directors (namely Hou Hsiao-hsien, Abbas Kiarostami, Bong Joon-ho and Kore-eda Hirokazu) to have made films outside their native countries and in languages other than their own.
This year's Asian and Asian-interest feature films are:
China/Taiwan
Are You Lonesome Tonight? (Wen Shipei, China 2021) – Contemporary World Cinema
The Falls (Chung Mong-Hong, Taiwan 2021) – Special Presentations
One Second (Zhang Yimou, China 2019) – Gala Presentations (Closing Night Film)
Terrorizers (Ho Wi Ding, Taiwan 2021) – Contemporary World Cinema

Indonesia
Vengeance is Mine, All Others Pay Cash (Edwin, Indonesia/Germany/Singapore 2021) – Contemporary World Cinema
Yuni (Kamila Andini, Indonesia/Australia/France/Singapore 2021) – Platform
Japan
Drive My Car (Hamaguchi Ryusuke, Japan 2021) – Special Presentations
Inu-Oh (Yuasa Masaaki, Japan/China 2021) – Special Presentations
The Philippines
Whether the Weather is Fine (Carlo Francisco Manatad, Philippines/France/Germany/Indonesia/Qatar/Singapore 2021) – Contemporary World Cinema
South Korea
Aloners (Hong Sung-eun, South Korea 2021) – Discovery
Hellbound (Yeon Sang-ho, South Korea 2021) – Primetime

USA
The Rescue (E. Chai Vasarhelyi and Jimmy Chin, USA/UK 2021) – TIFF Docs
Snakehead (Evan Jackson Leong, USA 2021) – Discovery
Brandon Wee