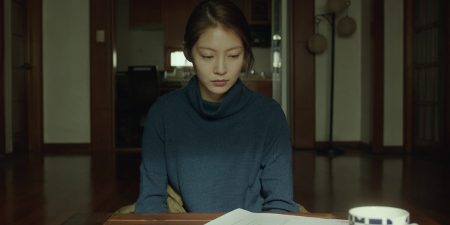 Aloners (Hong Sung-eun, South Korea 2021)
Introverted and independent Jin-a (Gong Seung-yeon) works as a top customer service agent in a Seoul call centre, resides alone, and is content with shutting the world out by passively living her days on her phone. But a string of concurrent events makes her realize that an airtight existence is impossible when one is raised in a village. At work, an assignment to train a chummy newbie (Jeong Da-eun) annoys her, as does her interactions with her naggy father (Park Jeong-hak) over her late mother's estate, before an approachable new neighbour (Seo Hyun-woo) warms her to the idea of kinship. While it is easy to read writer-director Hong Seng-eun's incisive debut feature as a commentary on urban alienation due to an overdependency on technology, one counterpoint is that the hermetic lifestyle is simply a natural respite for those overwhelmed by the increasing phoniness of modern times. Hong has mentioned in an interview that her story was inspired by shifting cultural norms she had observed, where solitary activities among younger Koreans had become less stigmatised over time. Gong won the Best New Actress award at South Korea's Blue Dragon Film Awards in 2021. The film's Korean title means 'People Living Alone'.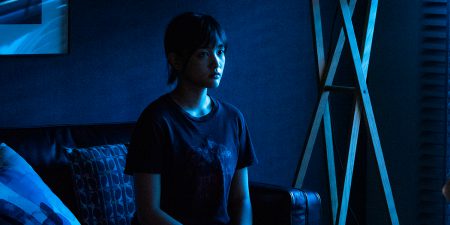 The Falls (Chung Mong-hong, Taiwan 2021)
Although TIFF regular Chung Mong-hong's sixth feature is among the first batch of international feature films set during Covid-19, the pandemic is in fact a peripheral element to a fraught mother-daughter relationship in the foreground. A divorcee (Alyssa Chia) decides to accompany her teenage daughter (Gingle Wang) during her quarantine for being a close contact of a Covid case at school. In the confines of their Taipei high-rise, their relationship plunges when the mother's schizophrenia erupts and her behaviour starts to subject the pair to a run of stress tests, including being a danger to everyone. As his own cinematographer, Chung designed his film's overall look to resemble the characters trapped inside the churns of a cascade, with interior scenes beautifully captured in varying hues of deep blue and subtle references to pooling volumes of water elsewhere. At Taiwan's 2021 Golden Horse Awards, Chung's latest film won four awards: Best Feature Film, Best Leading Actress (Chia), Best Original Screenplay (Chung and Chang Yao-sheng) and Best Original Film Score (Lu Luming). This is his second picture to win the event's top prize in three years (after 2019's illuminating A Sun, about another family in crisis). The film's Chinese title means 'Waterfalls'.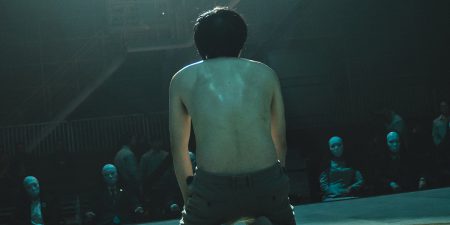 Hellbound (Yeon Sang-ho, South Korea 2021)
Yeon Sang-ho births his first streaming horror-fantasy after a two-decade gestation: first conceived as an animated short, then reworked into a webtoon (with Choi Gyu-seok), before being adapted into a six-episode live action series. Unfolding in two acts over several years, a dystopian Seoul is plagued by ghastly supernatural killings, where purported sinners are warned ahead of their deaths before being publicly slaughtered by a phantom troop of hulking primates. Here, Yeon expands on the religious charlatanry theme from his second animated feature The Fake (2013) to portray the destructive consequences of Christian cults dividing South Korea. Four principals anchor the cast: Yeon regular Yang Ik-june as a cop who becomes personally involved when investigating the cults; Yoo Ah-in as the canny head of one cult out to exploit societal hysteria over the killings; Kim Hyun-joo as a tough lawyer on a quest to assist cult victims; and Bae Young-jae as a broadcaster whose probe into the history of events coincides with devastating news. Although the unexpected success of Squid Game had helped Yeon's project garner record first day ratings globally, it ultimately fell short of its compatriot's feverish reception. TIFF screened only the show's first act comprising three episodes.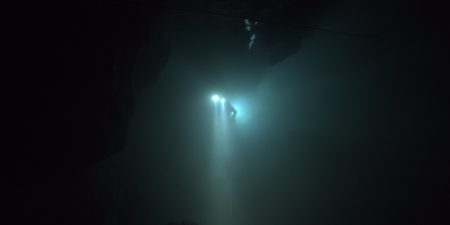 The Rescue (Jimmy Chin and E. Chai Vasarhelyi, USA/UK 2021)
Following their celebrated Free Solo (2018), husband and wife Jimmy Chin and E. Chai Vasarhelyi have assembled another adventure-thriller documentary based on the 2018 event that had enthralled global audiences: the impressive extrication of twelve boys and their soccer coach from Luang Nang Non cave in Thailand's Chiang Rai province. A fateful decision to explore the cave just before heavy rain had trapped the boys deep in its caverns after their route was flooded by rising currents. Although the ensuing race to save the boys had involved several thousand international participants, this profile chiefly headlines four recreational cave divers who were among the principals to evacuate them. Commissioned by National Geographic, Chin's and Vasarhelyi's latest film is the first feature documentary on the subject amid a deluge of other productions. Narrowly focusing on only the divers' accounts of events during the rescue operation was a consequence of deeper pockets having bagged the rights to stories from the boys and their families. Working during the pandemic meant a distant approach for filmmakers, where subjects could only be interviewed remotely, while travel restrictions made research all the more challenging. The result is a fairly mechanical procedural that nonetheless promises a captivating time.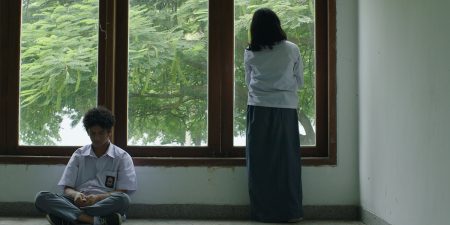 Yuni (Kamila Andini, Indonesia/Australia/France/Singapore 2021)
The coming-of-age genre in cinema enjoys timeless appeal because what distinguishes new entries into the fold are the unique cultural stories introduced in each encounter. Kamila Andini's third film as writer-director is a loving portrait of Yuni (Arawinda Kirana), a 16-year-old small town girl who is just starting to explore her sexuality with a boy she likes when her family begins prepping her for matrimonial suitors, one of whom turns out to be uncomfortably close to her. The story was inspired by the poetry of Sapardi Djoko Damono, the late Indonesian author whose 1989 poem Hujan Bulan Juni (Rain in June) not only serves as a metaphor for the protagonist's displacement into adulthood, but also influenced Yuni's name and her love for literature. Set in Serang, a city in Java's westernmost province of Benten, Kamila and co-writer Prima Rusdi have sought to point urgently to local women's issues through this narrative, with child marriage at the forefront. Following its world premiere at TIFF, this serenely crafted picture won the festival's top Platform Prize. At the 2021 Indonesian Film Festival, Jakarta native Arawinda won Best Actress for her intricate role which had also required her to master the Java Serang language.
Brandon Wee