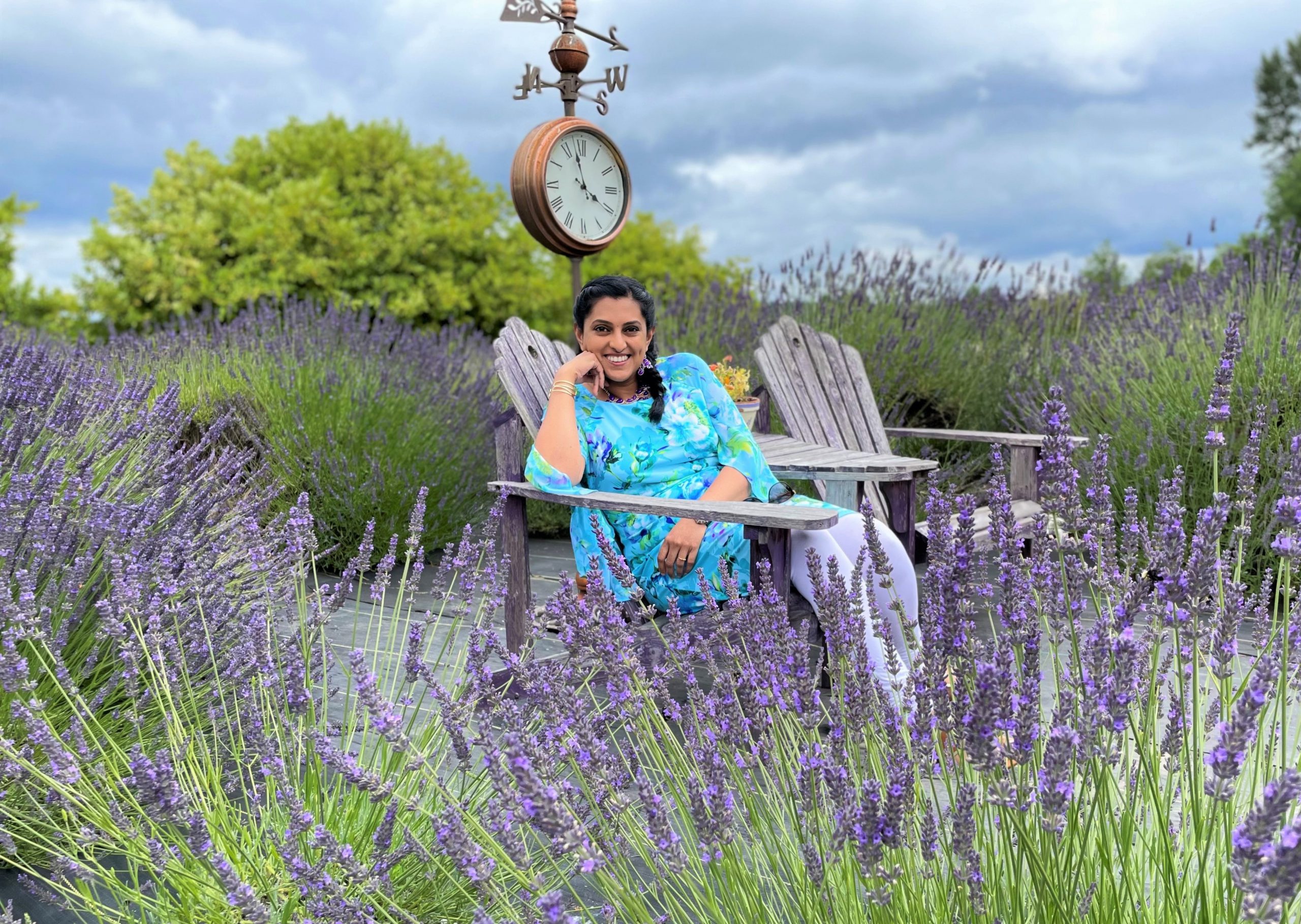 Whenever I think of nature, especially flora, I am reminded of my childhood days when my parents used to take me and my siblings once a year to Kodaikanal, a hill station in the state of Tamil Nadu, India. Apart from the hills being surrounded by waterfalls and valleys, the gigantic trees of eucalyptus and vibrant hues of bloomed flowers made me deeply admire and appreciate mother nature. My parents' love for growing plants such as jasmine, hibiscus, and roses at my home in Chennai, India, motivated my passion for flowers. Since then, I have become a nature lover. I not only admire the beauty of flowers but also enjoy learning about their significance, symbolism, and how they help others through their existence. I will be discussing three of my favorite flowers that I have come across so far in my life journey. Being an educator and a jewelry designer, I wanted to showcase my favorite flowers through the art of paper filigree – a form of paper jewelry. Paper filigree, which is also known as "quilling," is the art of cutting paper into long thin strips, rolling and pinching the pieces into different shapes, and then gluing the shapes together to create decorative designs.
LOTUS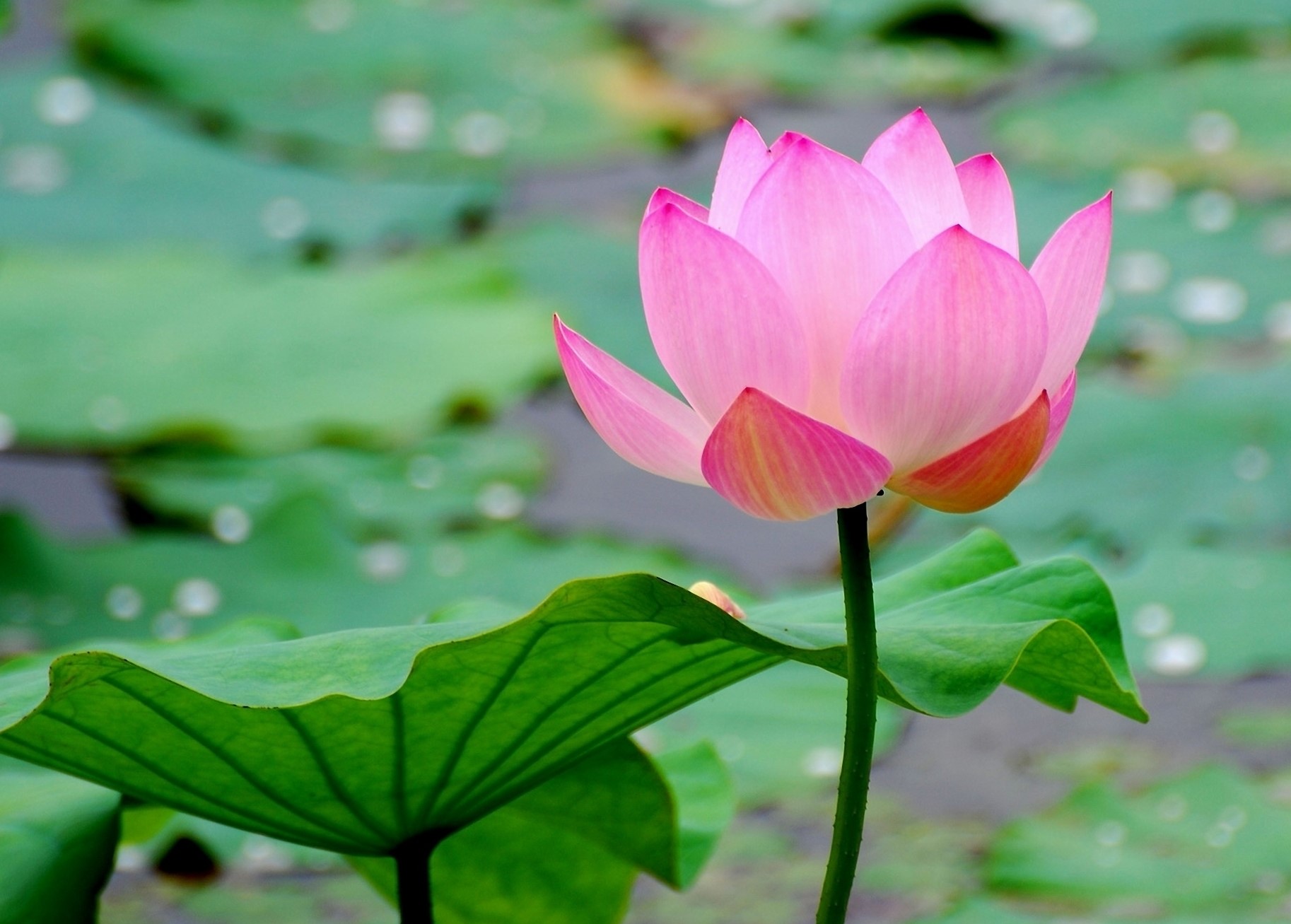 The pink lotus (Nelumbo nucifera) has always been my favorite flower. Since growing up as a child in Chennai, India, I remember the days whenever my mother used to buy lotus, rose and jasmine flower garlands from the flower stall in front of the temple and offer them to the deities in the temple as offerings.
The lotus symbolizes spirituality and beauty in different religions and cultures of the world. It is an aquatic herb that is often termed as "Padma" in Sanskrit and enjoys a sacred position among Indian culture, having long been associated with the history, culture, religion, ancient literature, and arts of India. The lotus has also been described in various mythological folk tales, epics, and scriptures. Other vibrant lotus colors include red and yellow. A red lotus symbolizes love and compassion, while a yellow lotus symbolizes spiritual rise. The lotus emerges from the bottom of a pond but still remains in pristine condition. This unique quality of the lotus is believed to represent purity, serenity, fertility, and enlightenment; therefore, it is considered one of the most sacred plants.
The seeds of the lotus have a hard coating and therefore have the ability to survive in a dried-up body of water, germinate, and develop into plants after thousand years of dormancy. All parts of the lotus plant are used for food and medical purposes. In countries like India, Japan, and other parts of Asia, the starchy root is considered a vegetable. The lotus leaf is used to wrap food to keep them fresh. The stamens of the lotus are dried to make an herbal tea, and the seeds are eaten raw or dried. The lotus also has many health benefits, as its buds contain good fats that are beneficial for lowering high blood pressure and its root contains calcium which is useful for forming teeth and healthy bones. A country's national flower should emphasize the nation's image to the world and play an important part in protecting the qualities that the nation holds true. Because of its significance and symbolism, the lotus became the national flower of India in 1950.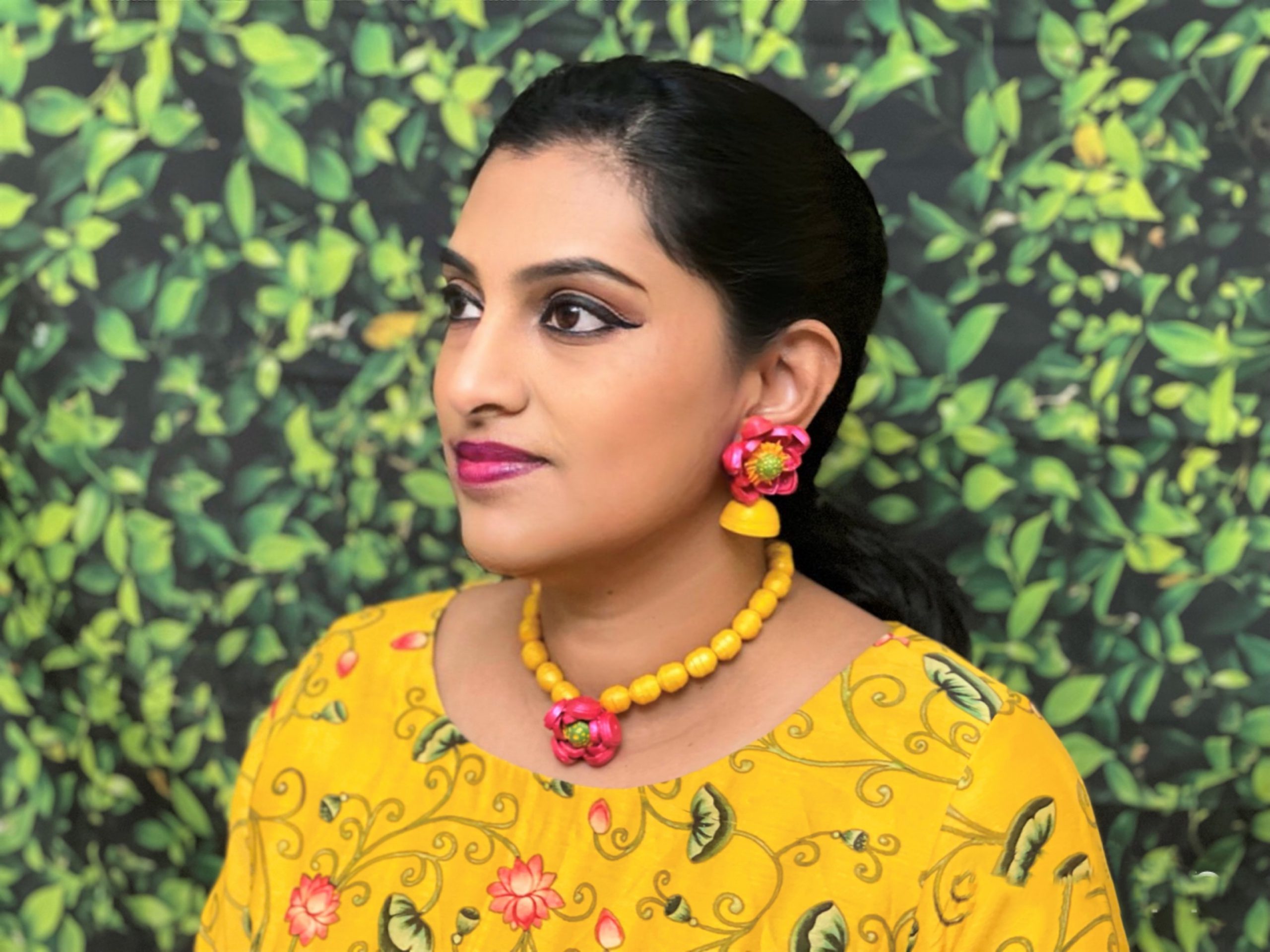 ROSE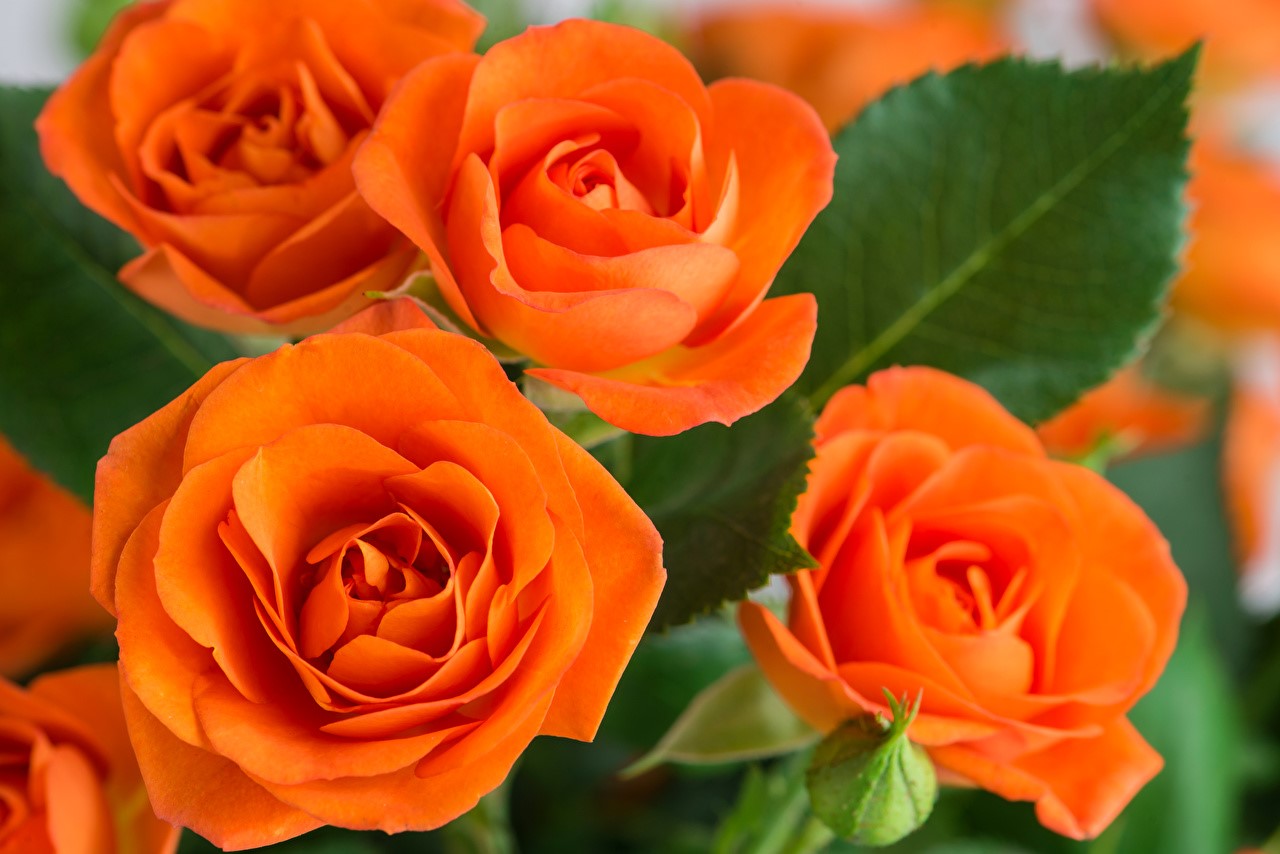 My love for flowers continued after getting married in 1998 and moving to the United States – especially my love for roses. I began to grow different colored roses in my own garden once I moved into a home in Dallas, Texas. Whenever I got an opportunity to encounter beautiful flowers, I wouldn't miss the chance to take pictures with them. The rose flower (Rosa rubiginosa) grows naturally in many parts of the world and has been around for about 35 million years. It was designated as the official flower of the United States in 1986. Among all flowers found in nature, I believe that roses are the best choice to express emotion with. They can be used to express anything from "I value your company" to "Best wishes." Giving out a rose can also speak the language of love to the individual it is given to. A rose's symbolism varies by its color. Red roses symbolize love and romance, pink roses symbolize grace, gratitude, and admiration, while orange roses symbolize enthusiasm and passion. I was blessed to observe a beautiful collection of roses at the International Rose Test Garden in Portland, Oregon, in summer 2021, which contained about 10,000 rose bushes of approximately 650 varieties. It is the oldest continuously operating public test garden in the United States and exemplifies Portland's nickname," City of Roses."
Rose hips (fruits) and petals are edible and have been used as a form of natural medicine. Rosewater helps to nourish the scalp and improves hair growth, and is used as an antibacterial, antiseptic, and anti-inflammatory product. Rose petals are used in making rose oil, and in making a relieving tea as well.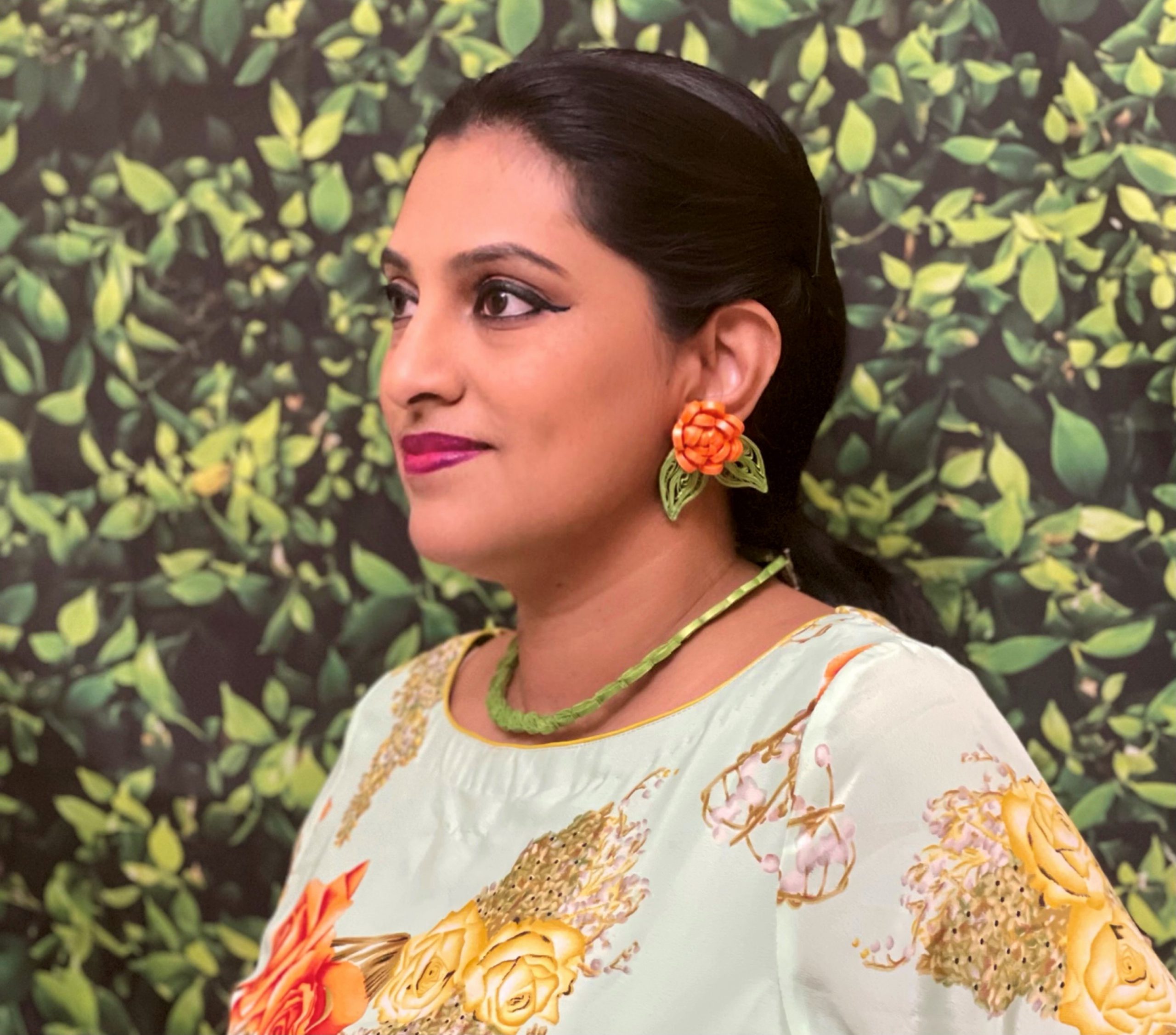 CHERRY BLOSSOMS / SAKURA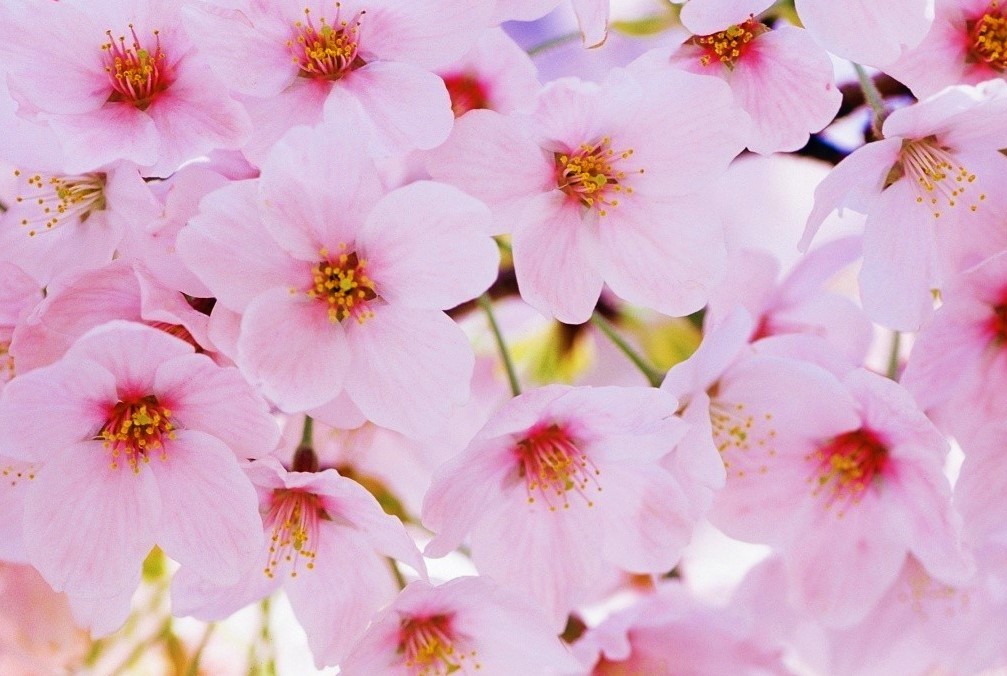 My third most favorite flower is the cherry blossom flower (Prunus serrulate), which is also known as "Sakura" in Japanese. In Japan, there are more than 100 cherry blossom tree varieties, the most popular being the "Somei Yoshino," which bloom once a year. The life of the cherry blossom is very short. After reaching their peak beauty in around two weeks, they fall to the ground and wither away. However, during this short period, the cherry trees bloom with delicate pink and light-red colored petals and mark the coming of spring, a time of renewal and optimism. The most common color of the cherry blossom is pink, which is a symbol of love, affection, romance, charm, and tenderness. White cherry blossoms symbolize spirituality and faith, while yellow cherry blossoms symbolize positive energy.
In ancient Japan, farmers used the blooming of these flowers to help them know that it was time to plant their rice crops. Because of its symbolism and significance, the cherry blossom became the national flower of Japan. An interesting fact about cherry blossoms is that during the spring season in Japan, people follow a custom known as "Hanami," or "flower viewing," which dates back many centuries. Families and friends gather in large groups to celebrate the blooming of the flowers by visiting parks where they arrange big picnics and enjoy eating special blossom-themed food with music under the beautiful cherry trees.
My love for the cherry blossom began when my family lived in Maryland 16 years ago. Through my Japanese friends who lived in the same apartment complex, I came to know about the National Cherry Blossom festival that takes place in Washington DC sometime between March end and the beginning of April of every year. Travelers from around the US come every year to admire approximately 3000 cherry trees covered with flowers. My family and I had the wonderful opportunity to witness a spectacular view of the cherry blossom trees during the festival in Spring 2002. As I became more passionate in learning about Japanese Culture, Arts, and Cherry Blossoms, I decided to take a solo trip to Japan to celebrate the cherry blossom festival in Japan itself, and witness the magnificence of cherry blossoms in Kyoto and Tokyo in the Spring of 2017. It was an unbelievable experience that I will cherish forever!
Cherry blossom tea is made from the water infusion of the cherry blossom and was originally introduced in Japan before it would spread out around the world. It helps maintain blood pressure, relieves stress, leads to a silky-smooth skin condition, and improves sleep. I hope this article has allowed me to showcase my favorite flowers through their interesting facts, significance, and symbolism, in addition to their representations as paper filigree.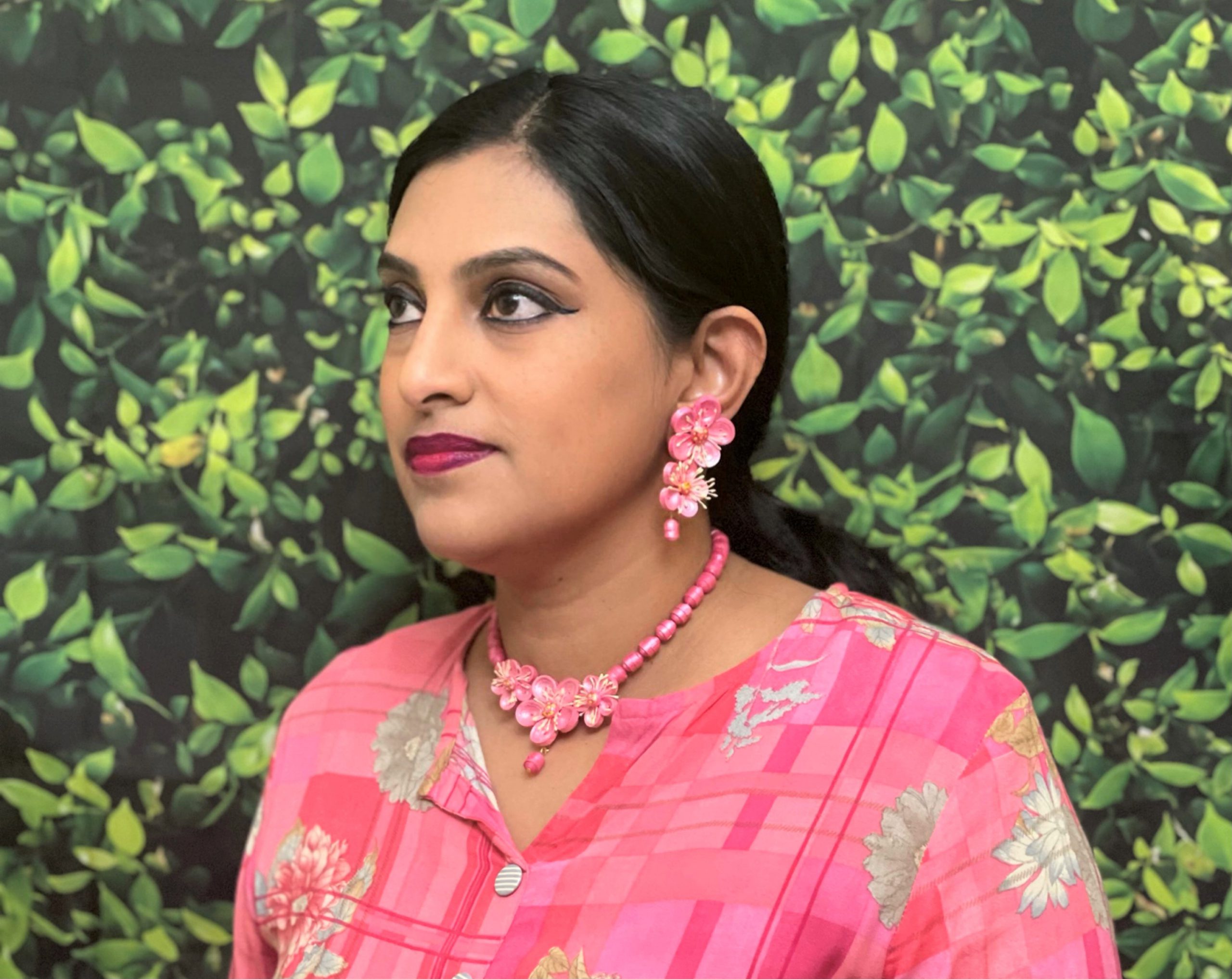 ---
Jayashree Krishnan is an Indian American educator and jewelry designer. She has published articles on Asian heritage and culture in the United States and Canada. She is the founder of "Arts by Jaya," a home-based art studio where children learn a variety of creative arts and crafts. She has also conducted several Asian arts and crafts workshops for young children in camps, schools, and community centers.