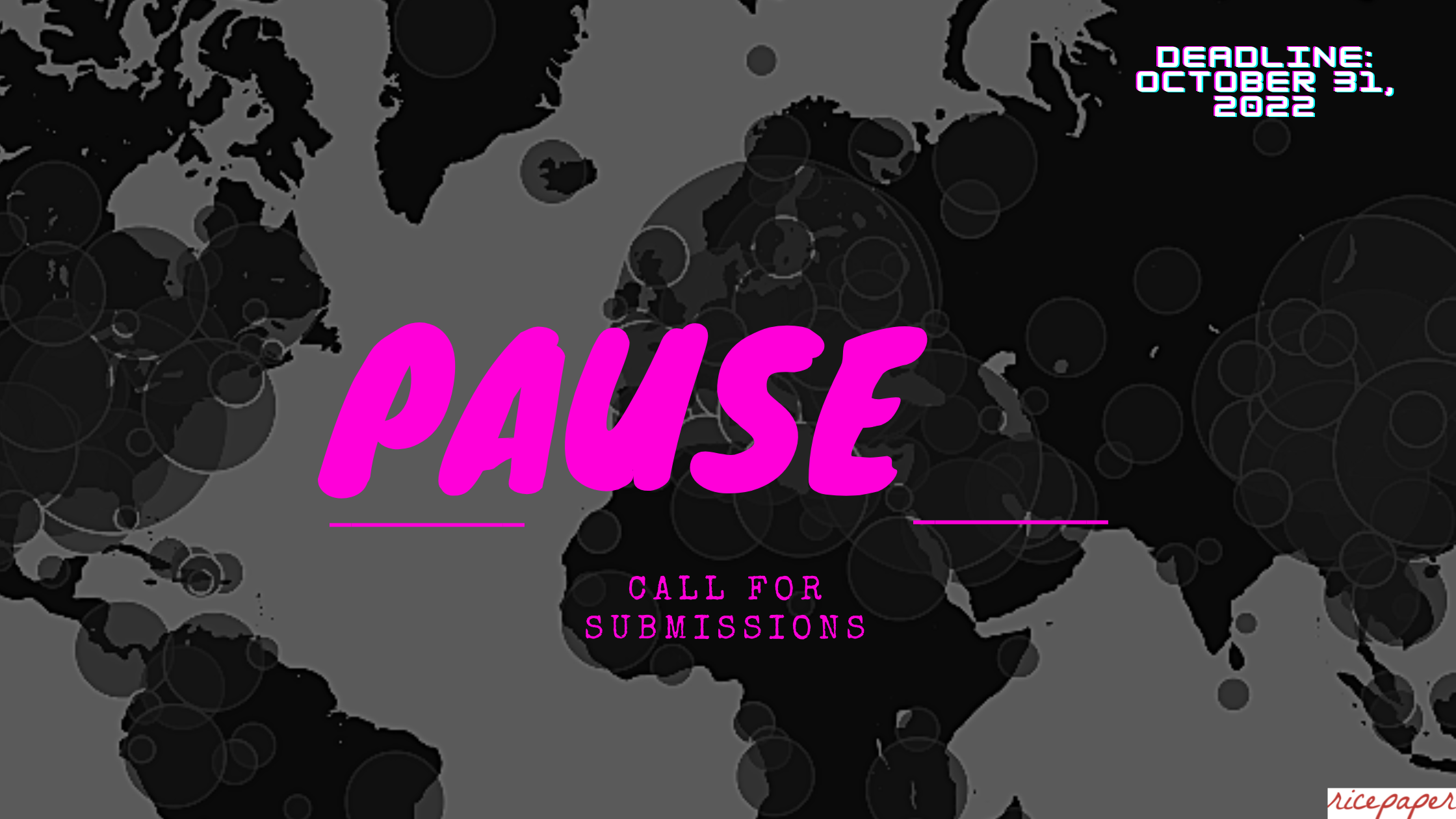 We invite you to submit your unpublished work to the theme of "pause" — a reflection of the world as it held its breath for more than two years as the pandemic ubiquitously entered into everyday lexicon.  Has the pandemic stolen your sense of time?   Did you think of revenge travel vacation vengeance?   Was it also a break from microaggressions?   What did you do for preparations for a post-pandemic rennaissance during your lockdown at home?   What was making art from a pandemic like?   Pause, re-think, then virtual (and the metaverse)?   We want you to interpret this theme in the way that resonates most for you, even if you think it's off limits.  
We are looking for short stories, creative non-fiction, poetry, drama excerpts, photo essays, interviews, and manga/comics. We accept writing from authors of all cultural backgrounds, however, the focus of the issue concentrates on roots from across the Pacific, including East Asian, Southeast Asian, and South Asian writers.  
Deadline closes October 31, 2022.
Queries and submissions can be sent to submissions@ricepapermagazine.ca
Find our submission guidelines here.