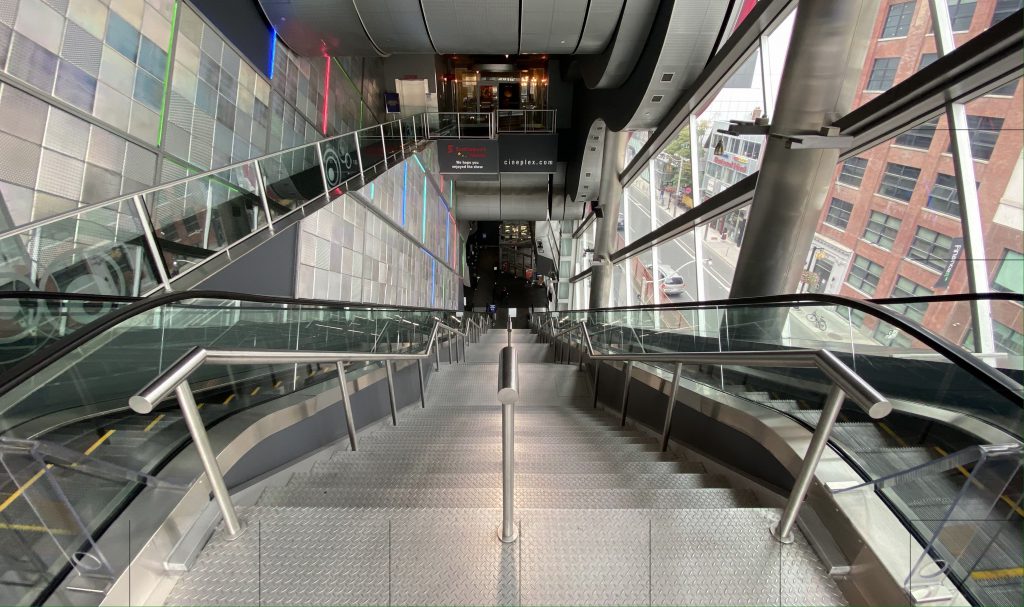 Although the Toronto International Film Festival is free to chart its Covid-19 protocols following Canada's reopening, it has chosen to follow the lead of provincial and municipal health authorities, which have lifted all physical restrictions that were in place during the pandemic. Thus, barring some Covid-19 immigration rules still in place that would keep certain non-compliant tourists out, this has allowed the festival to market its 47th edition (8-18 September 2022) as a triumphant return to normalcy. However, it will be doing so with at least some epidemiological dissent in the background, whose independent expertise is cautioning against a full societal reopening due to a risk of another wave. After all, this pandemic, with a novel disease at its core and its canny ability to mutate waves of unpredictable variants, will soon be celebrating its third anniversary.
This year's Asian selection has been skewed to feature a preponderance of eight Korean titles making up half the lot—if Canada's Riceboy Sleeps by Anthony Shim and France's Return to Seoul by Davy Chou are also counted based on their stories. Otherwise, three headlining Korean films here are in fact critical favourites from Cannes: Broker by Kore-eda Hirokazu, Decision to Leave by Park Chan-wook, and Hunt, the spy thriller directorial debut of Lee Jung-jae, who is fresh off his lead role in Netflix's Squid Game. Elsewhere, an unusually sharp drop in Chinese films is notable, which normally averages a solid ten titles. Of this year's two Chinese films, TIFF regular Wang Xiaoshuai returns with The Hotel, which is set during the pandemic and is about Chinese tourists trapped in a hotel in Thailand. Southeast Asia features just two films: one apiece from Indonesia and the Philippines.
In the industry programming corner, TIFF's In Conversation With… series hosts two Korean actors-turned-directors, friends Lee Jung-jae and Jung Woo-sung, who first appeared in Kim Sung-su's City of the Rising Sun (1999) and are reuniting in Lee's Hunt as leads. Jung is also presenting his directorial debut A Man of Reason at the festival as a world premiere. The pair, who have appeared in many acclaimed South Korean blockbusters over the years, represent a more mature and hardened brand of machismo evident in South Korean cinema. Finally, among its annual roster of talent honourees, the festival will confer Malaysian beauty queen-turned-actress Michelle Yeoh with its inaugural TIFF Share Her Journey Groundbreaker Award for her nearly 40-year career as an actress. This award recognizes women in the film industry who are role models to their peers.
This year's Asian and Asian-interest feature films are:
Canada
Riceboy Sleeps (Anthony Shim, Canada 2022) – Platform
Queens of the Qing Dynasty (Ashley McKenzie, Canada 2022) – Wavelengths
China/Hong Kong
The Hotel (Wang Xiaoshuai, Hong Kong 2022) – Contemporary World Cinema
Return to Dust (Li Ruijun, China 2022) – Contemporary World Cinema
France
Blind Willow, Sleeping Woman (Pierre Földes, France/Canada/Luxembourg/Netherlands 2022) – Contemporary World Cinema
Return to Seoul (Davy Chou, France/Belgium/Germany 2022) – Discovery
Indonesia
Autobiography (Makbul Mubarak, Indonesia/France/Germany/Qatar/Philippines/Poland/Singapore 2022) – Contemporary World Cinema
Japan
Love Life (Fukada Koji, Japan/France 2022) – Contemporary World Cinema
Plan 75 (Hayakawa Chie, Japan/France/Qatar/Philippines 2022) – Contemporary World Cinema
Stonewalling (Huang Ji & Otsuka Ryuji, Japan 2022) – Contemporary World Cinema
The Philippines
Leonor Will Never Die (Martika Ramirez Escobar, Philippines 2022) – Midnight Madness
South Korea
Broker (Kore-eda Hirokazu, South Korea 2022) – Special Presentations
Decision to Leave (Park Chan-wook, South Korea 2022) – Special Presentations
Hunt (Lee Jung-jae, South Korea 2022) – Gala Presentations
A Man of Reason (Jung Woo-sung, South Korea 2022) – Special Presentations
Walk Up (Hong Sang-soo, South Korea 2022) – Special Presentations
Project Wolf Hunting (Kim Hong-sun, South Korea 2022) – Midnight Madness
USA
The Grab (Gabriela Cowperthwaite, USA 2022) – TIFF Docs
Brandon Wee