Recently Ricepaper Magazine's Deputy Editor JF Garrard spoke with Vincent Yee, the author of the Clara Wu YA Fantasy series which was featured on The Kelly Clarkson Show and he is also a judge for the WuKong ABC Story contest with actor Daniel Wu. More details about the contest below which is looking for Asian American/Canadian diaspora YA stories.
Vincent was born in Boston, Massachusetts, and for most of his career, he has worked for several Fortune 100 companies in various managerial roles. At all other times, he has a vision to write for better Asian representation. Vincent was a former national president of the National Association of Asian American Professionals.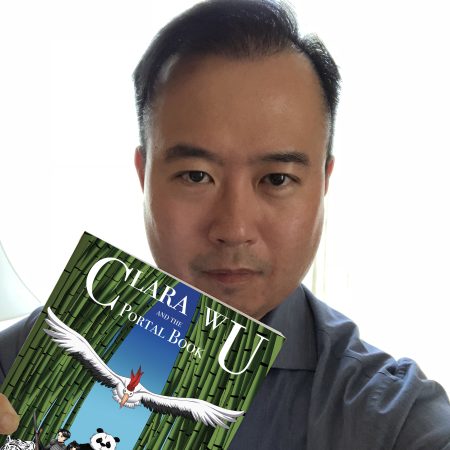 JF Garrard (JFG): Welcome Vincent, thank you for taking the time to speak with us!
Vincent Yee (VY): Thank you so much. It's so nice to be here talking to my neighbors up north of us.
JFG: So, tell us a little bit about yourself and what inspired you to change from having a job in corporate America to becoming a full-time author.
VY: I've always had a knack for writing, but we have to pay for our livelihood, we had to have a job…It was March of 2020, that was the onset of the pandemic and there was uncertainty for everyone, but especially for the Asian market community because we had to deal with the rise of anti-Asian hate.
In May of 2020, I parted ways with my company. I took a severance package and I wanted to be closer to my parents who also still live nearby with all the things that were going on and was very, very worried. But as we all got hunkered down, we all stayed in, worked from home, learned how to use the Instant Pot, binged K-drama, or played Roblox to the kids, I had a lot of time.
I said to myself, I always wanted to write a young adult-age fantasy series, which I had in my head. I said this is probably the right time and the only time that I can do it. At first in my head, it was a trilogy. When I wrote the outline in October 2020, it turned out to be five books. This is just horrible because I made more work for myself and no writer ever wants to make more work for themselves! But I started writing and being hunkered down, book one, I probably finished pounding away at my keyboard in about 45 days.
Between every single manuscript, I had to binge some K-drama just to clear my head. So, I had a really good thing going. I was writing, binging a K-drama, or something on Netflix, and then writing again until I finally wrote five manuscripts in about six months. Then I published all five books in the next year 2022.
JFG: After you finished your manuscripts, how did you choose to publish? Did you want to approach agents? Or the more traditional route that everyone dreams of? Since in the traditional road, someone else will do all the editing and marketing, etc.
VY: Totally. You know, you're totally right. I felt I really had something and five books, pretty much written. I tried to sell it to a literary agent or try to get representation. And it's tough, there are still barriers for Asian Canadians, and Asian Americans, to get into traditional publishing because it's very subjective.
Many Asian American books, it's usually based on one ethnicity, my book deals with four ethnicities, and that's already overwhelming for probably a lot of literary agents who are exposed to Asian American writing. I did try the literary agent route and sent that query letter, and it could take 90 days for them to respond.
I gave myself a 90-day time limit. If I didn't get a literary agent by that time, I decided I was going to just self-publish because I really felt that Clara Wu really needed to get out into the world and really inspire the next generation of Asian Americans and Asian Canadians.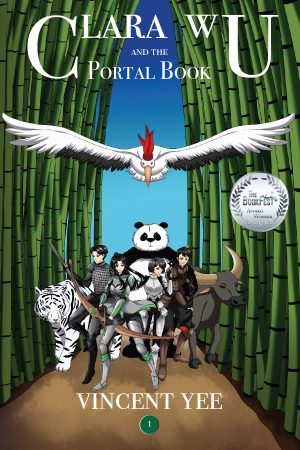 JFG: I have to admit, you're the only author I know that got themselves onto a TV show, The Kelly Clarkson Show. How did you do your marketing? Did you plan a marketing plan or did you just know people? You know, have some good friends? That helps all the time, I think.
VY: You're totally right! Any entrepreneur, but especially writers has to put yourself out there. My mantra is I look at everything that everybody else is doing and then I do what they're not doing. So that's one of my philosophies in life – what are they not doing, which could be beneficial?
So, the way that I got onto the Kelly Clarkson show was when I was working with three other Asian American authors – Yobe Qiu, Serena Li, and Tracy Guan. It was during the Oscars, and we watched that poignant moment when Michelle Yeoh accepted the Oscar. She said, "For all the little boys and girls that look like me, this is a beacon of hope."
Dream big! This inspired Yobe to reach out to us to do a GoFundMe campaign to raise money, buy each other's books and our friend's books (Asian American books) and get them into classrooms. This probably happened, right around April or so because we wanted to be in time for Asian American and Pacific Islander Heritage (AAPI) Month.
This (campaign) caught the attention of The Kelly Clarkson Show. They reached out to us because they felt it was a nice story to kick off AAPI month. And so that's how I got into the Kelly Clarkson show. That was actually very cool. I was on the floor for seven seconds and my book was there for five seconds.
JFG: It's all about time, right? Time is money, I guess!
VY: Yes, on TV! It was very cool, even though I was on for only a few seconds, but I actually got emails from people across the country, who said, I saw The Kelly Clarkson Show. I read your book! My kids love your books!
It was so heartfelt and so wholesome to have my fans reach out to me and just see how far the Claire Wu books have made it out into the readership. So that was very cool.
JFG: You mention the book series has four different Asian ethnicities. Which ones are they?
VY: In Clara Wu and The World of Azen series, the characters are Chinese, Korean, Vietnamese, and Japanese. If I write a second series, which will be another five books, the structure of the books will allow me to pull in more Asian ethnicities. In Clara Wu and The World of Aizen, the characters unlock their powers when they embrace their cultural heritage.
JFG: Sometimes I don't think people understand. They sort of lump Asian people all together, but there are actually a lot of different cultures.
VY: Exactly. There are, I think, known right now, as 59 Asian cultures. We just need to have a way of storytelling that shows that not everybody's Chinese. Chinese are great, but not everybody's Chinese. There's Korean, there's Vietnamese, there's Burmese, there's South Asian, as well, Filipinos, Cambodians, etc. We just need a book that can at least show more than one Asian ethnicity.
JF: You've done so much in such a short period of time, writing five books in six months.
VY: I had a lot of time during the pandemic and, and, it's what you do with it. So now the whole thing is now that we're out of the pandemic, so to speak, I've been meeting a lot of school teachers, going to classrooms and getting a lot more attention, meeting new people. As an author, you have to get yourself out there.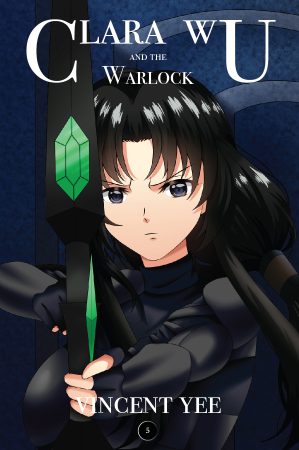 JF: While I was growing up, I didn't see very many Asian characters in books. Even now, when you go into a bookstore, how many Asian characters are on the covers? It's not many.
VY: Yes, there's only a handful of Asian American fantasy authors that I know of. And they do great things. I think what just makes my book stand out a little bit better is that it is a multi-Asian cast. It's very relevant, Clara Wu loves her boba tea while she fights Asian spawn demons, right? And that's what makes it very relevant for today's, teenagers. And Simu Liu, your fellow Canadian, loves boba. So, I'm sure that he would maybe enjoy this book as well if he gets a chance to read it.
JFG: Well, never know. Maybe one day it'll be a Netflix special or something, right?
VY: Potentially. And that's the whole thing, getting it out there to more readers, who will hopefully create something as well, and tell their friends and so on. We'll see where it goes.
JFG: Thank you very much for your time, Vincent!
*********
Visit Vincent's website here: http://www.clarawubooks.com/author.html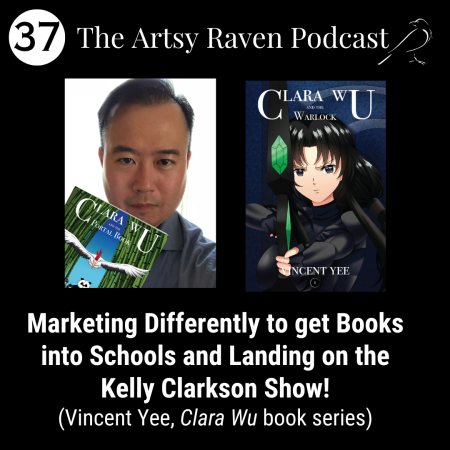 Note: this interview was condensed for Ricepaper Magazine. For the full interview, please listen to The Artsy Raven literary podcast, Episode 37 featuring Vincent Yee on:
To enter the WuKong Education "American Born Chinese" Stories, see this link to enter before July 2023: https://www.abcstory-wukongsch.com/