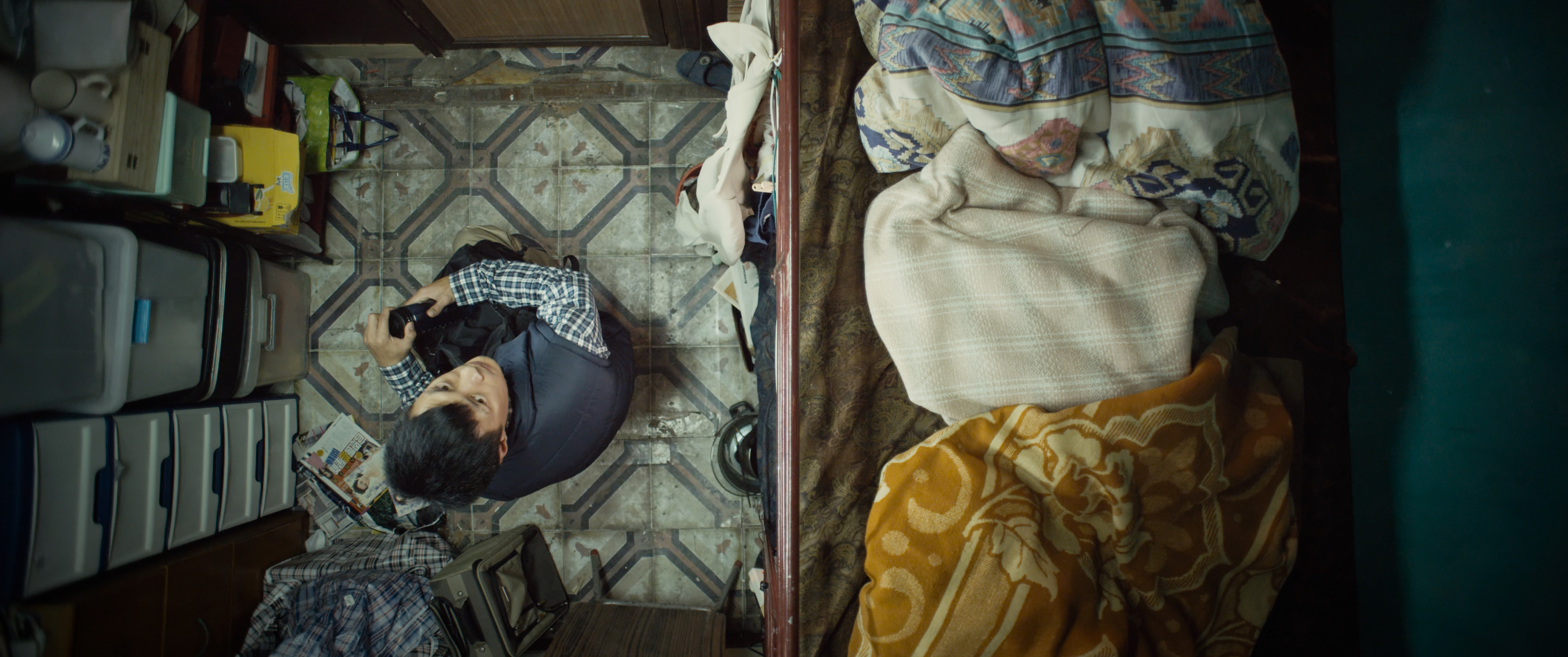 In their remarkable feature debut, screenwriter Florence Chan and director Wong Chun portray the traumatic homecoming of a young man named Tung (Shawn Yue) after he is released from a mental hospital for killing his mother (Taiwanese actress Elaine Jin). Although Tung saw it as his duty to care for the ailing woman after his father (Eric Tsang) and younger brother abandoned them, a fateful encounter between his latent bipolar mind and the stresses of parental care betrayed this filial trust in an instant—an act for which he was found not criminally responsible.
Out of resigned paternal obligation, Tung's father takes his son in to ease his reconciliation with a society he knows is eager to revel in reproach. With adults who ought to be more rational being quite the opposite, it's not surprising that Tung's most cherished relationship is with his neighbour, a precocious child willing to listen to him. Clothed as a domestic drama that could be set anywhere, Wong nevertheless leaves bare some unflattering socio-political birthmarks endemic to Hong Kong's struggling aspirants. This is best encapsulated in recurring scenes set in cramped dwellings, where the city's bitter materialism and attendant prejudices stew on end, often bubbling over.
Moving performances by the trio of Yue, Tsang and Jin, aided in spades by an endearing cast of supporting characters work to anchor this story, which alternates between flashbacks and the present. While the cause-and-effect narrative is engaging, a more compelling subplot shows Tung trying to win back the affections of his former fiancée (Charmaine Fong), whom he left in debt and sorrow. In a memorable sequence played out with quiet irony, she invites him to meet her congregation where she pours forth her regret in a homily on forgiveness that ranks as the most powerful of the film's crying scenes.
There's hardly any strident advocacy for mental health issues at play, but those who hold its politics close to their hearts will doubtless view Mad World favourably given its tremendous sympathy for mental health sufferers and their carers, who must collectively battle stubborn hostilities without thanks. While the story has less to do with the lead character making reparations for his past wrongs, a clue to its broad thematic interest can be found in its Chinese title, an idiom referencing Buddhism's first Noble Truth: how the doctrine of suffering always yields life's myriad dilemmas.
Brandon Wee