With all the increasing development in Chinatown going on, many of its residents are concerned about the fact that these changes may irrevocably affect their neighborhood. 105 Keefer Street is currently the heart of a controversial development project that affects the adjacent memorial to Chinese-Canadian war veterans, and has serious implications for the future of the neighborhood.  In an excerpt from Paul Yee's Saltwater City, we explore Chinatown's beginnings in great detail.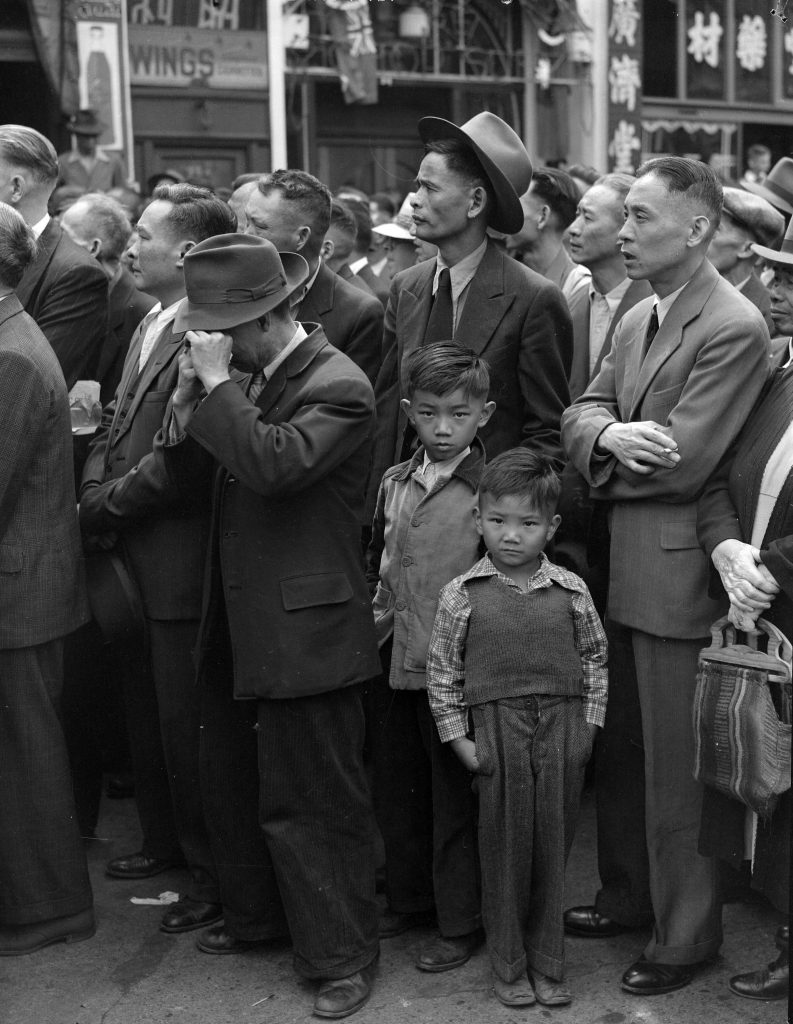 Chinatown sprang up on the shore of False Creek (which then flowed up to Pender Street) along Carall, the main street leading to Gastown, the downtown heart of the new city. Early Chinatown's two-storey wooden buildings, frontier style with flat false fronts, were leased from whites by Chinese general merchants. Their shops served as gathering places where people retrieved messages, sent remittances to China, dropped in for conversation, or found temporary shelter if they were passing through or newly arrived. Many general stores started as headquarters for labour contractors, so customers looking for work were naturally attracted to them.
Most of British Columbia's Chinese were scattered throughout the province, so Vancouver became the point of transshipment for goods from China. This meant jobs for bookkeepers, porters, and clerks in Chinatown. By 1900, in addition to some sixty businesses, Chinatown had acquired eight merchant tailors because of the great Canadian dilemma over freight rates. Vancouver wholesalers preferred local goods because the costs of shipping from the east reduced their profits, so they contracted out job orders to Chinese merchant tailors. Over one hundred Chinese worked for merchant tailors, making boys' wear and workmen's clothing. Custom tailors produced made-to-measure suits for white clients, and by 1907 there were even three shops, conveniently located away from the heart of Chinatown, producing fancy silk goods for white women.
Chinatown was regularly denounced as unclean and disease-ridden by city officials. The medical health officer was also concerned with overcrowded tenements, lack of ventilation, and cellar lodgings in Chinatown. The shores of False Creek were used as dumping grounds for human wastes and garbage until Chinatown was finally connected to a sewer in 1896. That same year, city officials destroyed four rows of shacks built over the foreshore and filled the site to street level.
Between 1900 and 1910 a building boom gripped Chinatown as Chinese merchants bought land and erected their own buildings. Mortgages came from mainstream trust companies and white businessmen. The buildings were made of brick, usually three storeys high, and often with an extra cheater floor between their main and second floors. They resembled town buildings of south China with recessed balconies and decorative wrought-metal railings. Storefronts on the main floor faced both street and alley. Market Alley, running between Pender and Hastings streets, thrived with barbers, bakeries, and laundries, while the buildings facing Carrall Street opened onto Shanghai Alley. The upper floors of buildings were used as residences, boarding houses, and meeting halls. Chinatown was densely populated indeed.
---
This article is an excerpt from Paul Yee's Saltwater City, published by Douglas & McIntyre. The featured image was obtained from the City of Vancouver archives, photographed by Jack Lindsay. If you are concerned about the developments in the area, more information regarding this can be found at the Carnegie Community Action Project, the Chinatown Concern Group, and other interested parties. An online petition will be available soon.