A stroll along the south end of Vancouver's Main Street reveals a story of migration. Brightly-coloured saris hang in shop windows, gold-threaded embroidery glimmering in the rare moments of Vancouver's sunshine. By textiles alone, you can see the thriving, healthy community of South Asians who've settled into South Vancouver.
Sixty blocks north, on the edges of Chinatown, cross-collared Hans decorate gift store displays. The traditional Chinese dress, with its long gown and loose sleeves, embodies a strong cultural presence in the city — one that has endured through generations on generations of migrants.
But of the patchwork of Asian communities flourishing in Vancouver, there's one part of the fabric that's noticeably absent: the Indonesian batik.
Characterized by continuous line drawings and intricate details, batik textiles are a product of wax-resist dyeing applied to whole cloth. Artisans often spend up to a month on a single piece of cloth, using a technique that requires delicate handiwork, drawing with hot wax, drying several yards of cloth, and several applications of dye. Originating on the Indonesian island of Java, batik is a time-consuming art widely used in its home country. It makes an appearance in formal wear, in casual wear, and as a determinant of social status.
So, while 32 per cent of the total population of Indonesian-Canadians are dwelling in or around Vancouver, their traditional garb isn't presented on such an apparent stage as other traditional Asian textiles.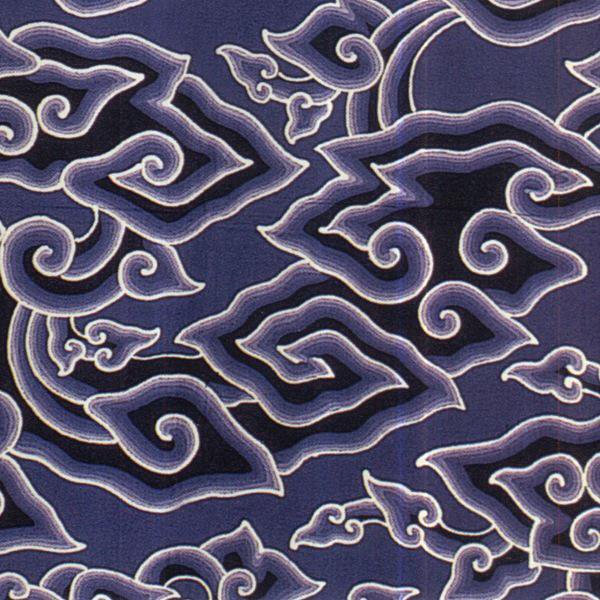 TO THE BIRTHPLACE OF BATIK

The tropical, crowded and vibrant island of Java is Indonesia's most populous island, the home of the country's capital city, and the birthplace of the batik tradition.
As my flight touches down in Jakarta, I already feel the air thick with humidity, and rich with culture.
My hotel has arranged for a driver to pick me up at the airport. Like many tourists, once my passport is stamped and I'm through immigration, I scan the throng of local drivers holding up signs, all of them sporting collared shirts with—you guessed it—batik motifs.
There's the indigo and navy batik uniform of the Blue Bird Taksi drivers, Indonesia's ubiquitous taxi service; there's the tengar wood brown batik shirts baring parang or kawung designs worn by many of the older, independent taksi drivers; and there are the batiks-of-choice of several hotel-employed drivers, the hotel names stitched onto their breast pockets.
I spot my driver, not because I can tell exactly which batik he is wearing but because he's holding a sign that reads "MRS. KRISTI VANCOUVER." His name is Diddy. He has a wide-faced, young grin, not unlike many Indonesian men who always seem to be laughing or smiling.
"We are a happy nation," he says, when I ask what all the laughter is for. I also learn that he lives for the happiness of his wife and young daughter, and that he tinkers around with his second baby, a green Yamaha motorbike, in his spare time.
On arriving to the hotel, I am greeted by the hotel staff who are all wearing versions of batik clothing, whether it's a button-up shirt, a jacket with batik trim, or a fitted batik dress. Indonesians wear their national attire not only with pride, but with a sense of responsibility and as a sign of respect. You wouldn't get through one overcrowded square mile in The Big Durian without spotting one of batik's many designs, including motifs such as the mega mendung, ceplok, and the nitik.
While you can see the fabric represented all over Jakarta, the heart of batik lies in the artisan communities that create it — which is far from the city.
JOURNEY TO THE HEART OF BATIK MAKING
The true art of batiking thrives in small village workshops, where the practice is an inherited treasure. The meditative method of putting hot wax to cotton using a tjanting—drawing excruciatingly detailed designs without so much as lifting the pen for a break, hand-dyeing, applying more wax to the design, hand-dyeing the fabric again, and again, and again—is a skill that's passed down from grandmothers to mothers to daughters, and so on. And so it has been for hundreds of years.
The word itself echoes its own practice. Deriving from the Javanese-Indonesian word Amba meaning to draw, and the Bahasa Indonesian word tik meaning little dots or little-by-little, the word batik describes its own origin: to draw little by little.
The village of Pilang is a quiet artisan community, a town so small that families have lived there for generations, and people are known only by their first names.
It's in this central Javanese village, about 30 minutes from the cultural hub of Surakarta (known better by its shortened name, Solo), that I visited one of these grassroots workshops.
Here, women gather in a circle on the floor of an open room, meters of uncoloured cotton hung over their own laps, hunched into the meditative position of drawing designs with their tjantings. A bowl of melted beeswax keeps warm over a burner in the centre of the circle; the women dipping their tjantings with their right hands to fill the spouts with wax in nearly uninterrupted flow.
The independent workshop, unlike the environment-offending factories of bigger cities, respects the time-honoured tradition of the art. Owned by Wahid Abimanyu and his wife, Nita, the studio is a contract manufacturer for the progressive textile co-operative, Batik Fractal.
Nancy Margried, CEO of the community-minded company, employs contractors to recreate Batik Fractal's designs using traditional methods or to create their own designs to be sold by her label. The workers set their own hours and productivity rates. The final products — dresses, tees, blouses, purses and more — are sold in Indonesia, the United States, Australia, and in Vancouver.
BRINGING INDONESIA'S ART OF FASHION TO THE WORLD STAGE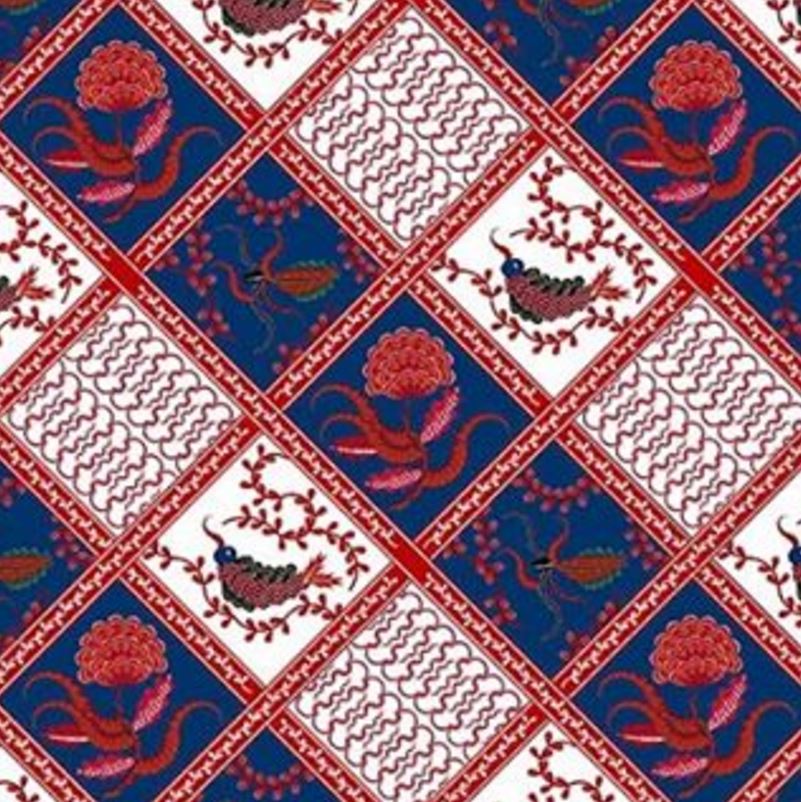 "Right now, I think batik is underrepresented in the world," Margried told me back at her company's Bandung-based art collective office.
"If you see saris from India, or even Japanese kimonos, it's very famous, but batik is underrepresented. People still know about batik, but they don't know how it's done, and how delicate and how beautiful this piece of art is, and how forward thinking it is."
Though there's evidence that batik has been around for roughly 2000 years, the art was only recognized by the United Nations Educational, Scientific, Cultural Organization (UNESCO) in 2009 as an intangible cultural heritage of humanity.
"Right now in Indonesia, we're thinking of batik with technology through the lens of science and everything, but it's still underrepresented and I really want to bring this out in the international market on all terms," she explained, stressing that Batik Fractal supplies fashion-forward threads to some western markets.
"What I see now is that the existing business model for the batik industry is failing the batik artisans," she said. Batik
Fractal's vision sees artisans honouring their traditions while making forward strides in business and economy—which means supplying foreign markets such as Vancouver.
"So many traditional textiles are widely represented on the international fashion scene, but not batik," Margried .
Since 2009, the Indonesian government has taken measures to preserve the invaluable tradition, including batik training funding programs for underserved communities. It's a fund that Margried's company has benefitted from.
TEXTILES TELL OLD STORIES WITH A NEW BEGINNING
My plane touches down in Vancouver; I feel the air cool, and light with the first signs of fall. Like many Vancouverites, once my passport is checked over and I'm through immigration, I scan the throng of multicultural Canadian families in arrivals waiting for their loved ones to come through the gates.
My newfound cotton batik trousers replace what would otherwise be the most comfortable pants to fly in, and a west coast staple: yoga pants. I proudly wear a backpack of batik patchwork: a souvenir from my trip and a fabric with a story to tell.
A fabric that might one day hang in Vancouver shop windows revealing a story of migration, symbolic of the people who settled here, and the traditions that crossed the ocean with them.
---
Kristi Alexandra was one of the recipients of the Asia Pacific Foundation of Canada's 2016 journalism fellowship grant. APF provided the budget for her to explore Indonesia's textile industry, with flights provided by Cathay Pacific. Find her @kristialexandra.