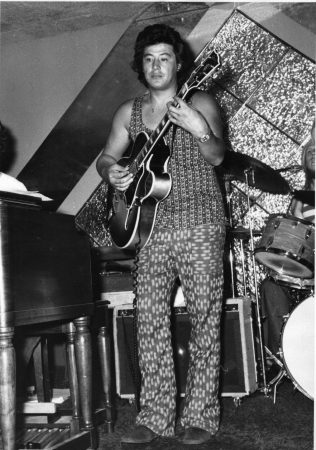 Read Parts One and Two
In June of 1971 Henry was on his way to do a gig at a casino in Reno. He stopped about 100 miles from his destination for some lunch. During his meal, he noticed there were a couple of state troopers sitting across from him.  After leaving the cafe to get back on the road, Henry noticed in his rear-view mirror there was a patrol vehicle following him. Before he reached the highway, he was pulled over.
The state trooper who was about 6'4," ordered Henry to get out of the car "very slowly" and to make sure he kept his hands visible.  As he started talking to Henry, the officer commenced to unhook the safety catch on his holster. He used the phrase "Boy, you were speeding" and continuously addressed him as "Boy."  Henry provided his driver's license and other I.D, as he politely told the officer that he didn't think he was speeding.  The trooper proceeded to inform him that in the state of Nevada if you speed and hit a farmer's cow, you not only pay for the fine but you must pay for the farmer's cow.
When he was given the ticket, Henry noticed that the officer had not only misspelled his name (Yung), but also recorded his address as "sweet" as opposed to "suite".
It was clear to Henry that this officer was illiterate.  The officer kept his driver's license and I.D because he had out of state plates and told him to follow him into town to pay the ticket.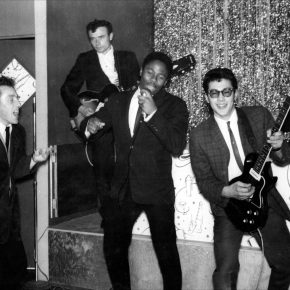 As Henry shared this story, he remarked to me, "It cost me $25 and I said, "thank you Sir and welcome to Nevada".
Another incident came to mind when Henry needed a transcript of his driving record for insurance purposes.  What popped up was that in May of 1996, he had received a speeding ticket for going 92 km (limit 90 km) …. the only speeding ticket he has ever received.
At the time, the band, was scheduled to play a concert in Burns Lake. They stopped at a small café for lunch and had idle chitchat with the waitress. She was happy to see them as there was not much in the way of entertainment in Burns Lake.
Henry recalls noticing a couple of policemen at the next table, also having lunch. The band probably drew attention because they were from out of town and of mixed races. As they prepared to leave, the waitress warned them that the local police had a zero policy on speeding, so to be careful.  When they left the café, they were followed and subsequently, signalled to pull over.  The band members told Henry to keep cool and take the ticket; they would all help pay for it.  The officer told us, "You can always come back, and fight your ticket", knowing full well that wouldn't happen."
"We were not speeding, they were just racist cops. Maybe the lesson to be learned from these two incidents is "don't stop for lunch," Henry remarked.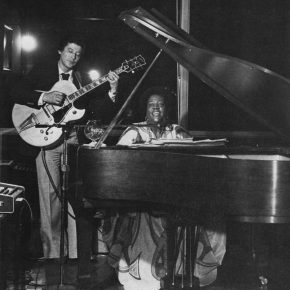 It was in 1957 when he met Tab Shori, who became Henry's biking buddy. This friendship led to Tab tutoring Henry when he was learning to play the guitar.  Tab went on to be part of the "Harry Walker & the Hi- Fives" band.  Henry played during the 1960's and 70's at the "New Delhi" cabaret/nightclub. It was located at the corner of Main & Keefer. This club was previously owned by Tab's family. When Tab passed away, Henry volunteered to play at Tab's Celebration of Life.
Henry says, "Being a musician has given me a good life and a good living." He maintains that you're only as good as your last job. He's been a union member for over 50 years.  His reputation for honesty, and professionalism has placed him at the top of the list to hire or recommend musicians for work.
When Henry needed to round up musicians for a gig, there were times when it took days for them to return his call. He would then have to resort to plan B and hire someone else to meet the deadline. He indicated that many musicians sell themselves short by working for the door, and feels they are being exploited. He likes to keep the bar high! Henry's true to form when it comes to maintaining a professional work ethic. He has been undercut in price many times…. just to get jobs, but Henry keeps his status quo.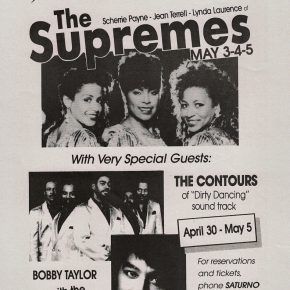 I found that through this interview there were many sides to this proud but humble human being.  Henry's success came not only through his musical skills but forever remembering his earlier friends; the adopted families who enabled him to reach his threshold of accomplishments in life.
With his first adopted family, the "Wong's," there was an everlasting friendship; he played for Buddy's parents 60th Wedding Anniversary, later for the mother's funeral service, and on Buddy's 70th birthday, playing some old standards from their heydays. Wonderful memories
Today he is still freelancing, mainly corporate and private; playing background music or solo guitar. He performs a few public gigs a year to let the band "play out." Henry continues to work and fine-tune his craft due to his passion for music.  Honing his skills is a lifelong commitment, which includes writing and arranging new music.
He said, "I am not considered a 'jazz' player by the jazz musicians in town."
Henry is certainly capable of playing any form of jazz ("Avant- Garde" included) but chooses not to. As he said, "When you play avant-garde music, you are primarily playing for yourself and other musicians." From the depth of his heart, he's really playing for the audience and for their enjoyment.  Henry Young hasn't lost a beat. His quiet demeanour reflects his hidden charm.  Looking back, Henry has conquered the early roadblocks that slowed his progress. Times have changed. He is hired due to his reputation, work ethic and quality of musicianship.
He has been blessed with having his wife Yvonne, who has been a major factor in his success; like her very organized home, her managerial skills leaving nothing to chance. Without her assistance, this story of my childhood friend would be an untold history of "an icon" in our community. Yvonne, his soul mate, kept him on the straight and narrow for all these years for which he is very thankful.
"What life has given me are people who have cared and supported me, which enabled me to be where I am today. I believe in giving back to the community and paying it forward."
This untold story about Henry Young truly proves that no matter how difficult or unfair life can be or present itself, one can achieve his goals through hard work and determination.
One of Henry's gospel quotes is, "You only get out of life what you put into it."
---
Credits
Radio: CBC, CKLG, CKNW, CHQM, CJAZ, Canadian Chinese Radio (and others)
Television:  CBC, GLOBAL, KVOS (Vancouver); BRAVO, CBC (Toronto); BBC (London, England); PBS (Seattle, WA & Denver, CO)
TV Documentaries: "Loneliness" (w/Almeta Speaks) CTV; "Nina Simone in Concert" PBS; "Arts Alive" SHAW feature; "That's Entertainment" KVOS feature; "Bluesman" BRAVO
Musical Director: The Platters, Bobby Taylor and The Vancouver's, Unforgettable (Tribute to Nat King Cole), Vancouver Chinatown Lion's Club Gala Fundraiser-9 years, (and others)
Major Venues (Local): du Maurier International Jazz Festival, Queen Elizabeth Theatre, Vancouver Sea Festival, Asian Arts Festival, Dragon Boat Festival (many others)
Major Venues (North America): "Newport Jazz Festival" NY, "Carnegie Hall" NY, "Westbury Music Fair" NY, "George Wein Jazz Festivals" Eastern & Mid-States, USA
Major Venues (International): "Ronnie Scott's" London, England, "Montreux Jazz Festival" Montreux, Switzerland, "Jazz & Blues Festival" Bern, Switzerland, "Morocco African Festival" Morocco, Africa, "New Morning Club" Paris, France (and others)