I didn't know I was Japanese Canadian until almost four years ago. I was twenty. Growing up, I never blended the two words into a single neat term that hinted at my family's history. As a kid, I probably described myself as "half Chinese, half Japanese" when I was asked "Where are you from?" As a fourth-generation Japanese and Chinese Canadian, my family's connection to their homelands slipped away the moment my grandparents were born.
I grew up in white suburbia, an experience I doubt differed much from how my parents were raised. I never felt like I could relate to my few Asian friends, who had strict upbringings and ate foods that made me uncomfortable. To me, my family was the perfect blend of white and non-white Canadian, but as someone who visibly stood out among her group of white friends, there were many times I wished I fit into their narrative instead.
Earlier this year, I began asking yonsei and gosei (4th and 5th generation Japanese Canadians and Americans) what they would pack if they were uprooted from their homes at a moment's notice. The question stemmed from the forced uprooting many of our ancestors endured in 1942 when governments in both countries labeled us as "enemy aliens" and "evacuated" us from the coast. Approximately 23,000 Japanese people in Canada, including citizens and settlers, were removed from their homes and communities. More than 100,000 Japanese people in the U.S. endured the same fate. After the Second World War, Japanese Canadians weren't allowed to return to the West Coast. They were told to move east of the Rocky Mountains or to leave for Japan. It was "voluntary," of course. In contrast, Japanese Americans were allowed to return to the West Coast.
In my photography exhibition, The Suitcase Project, I spoke to more than 80 individuals over a period of two and a half months about how much they identify as yonsei and/or gosei. While our stories are complex, I realize many layers of my own narrative are common among the folks I met through this project. I recognize that history is not black and white, but the displacement of our community makes it clear why many of the yonsei and gosei who grew up in the Canadian landscape feel like they were raised without the Japanese Canadian community.
The following photographs of participants living in B.C. are excerpts from The Suitcase Project.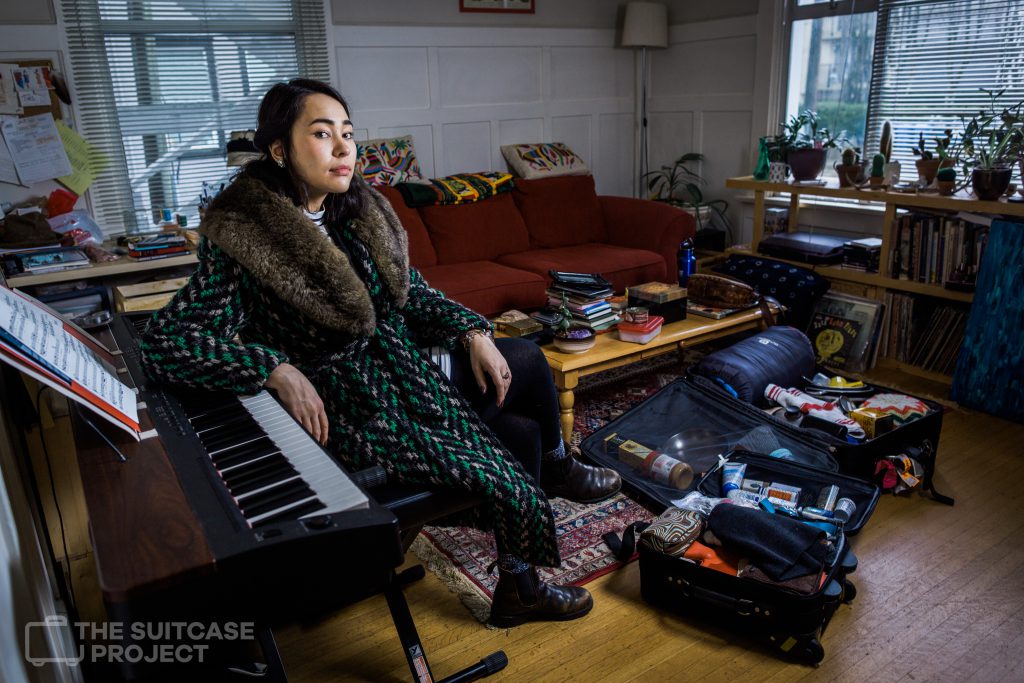 "However much or little we know about [this history], we have that kind of feeling in our gut that exists where we know that that can happen. We have that personal connection to institutionalized racism where we've seen the effects of that." -L.F. (28)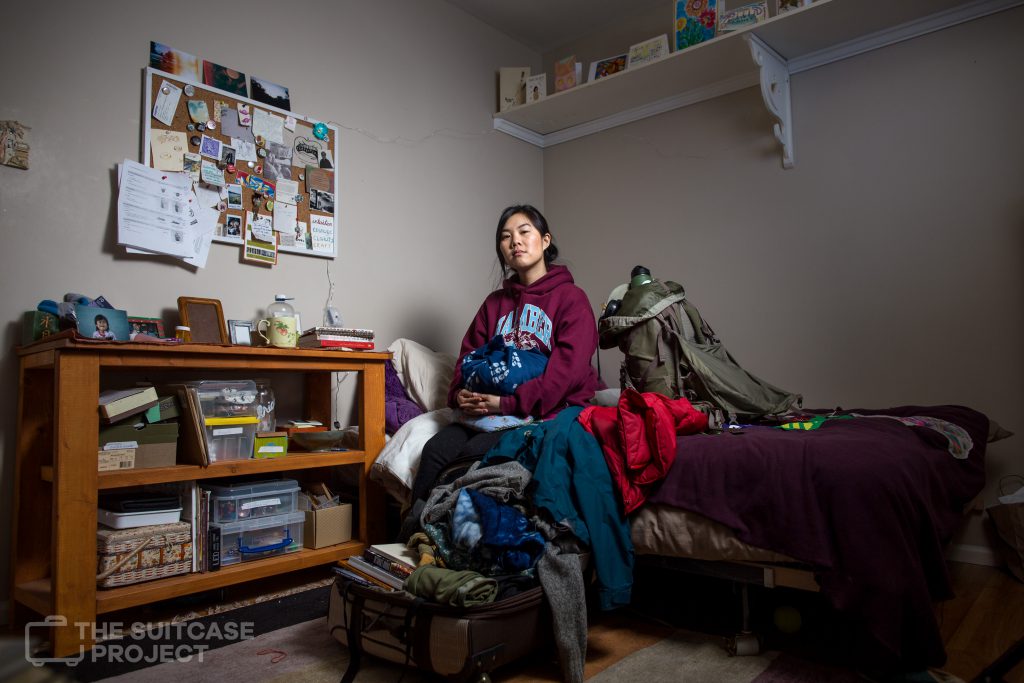 We never talked about this history and I don't know if it's because for me, I didn't know about it, so obviously it didn't come up, but I don't know if other kids have that relationship to it or not because we just never talked about." -E.I. (26)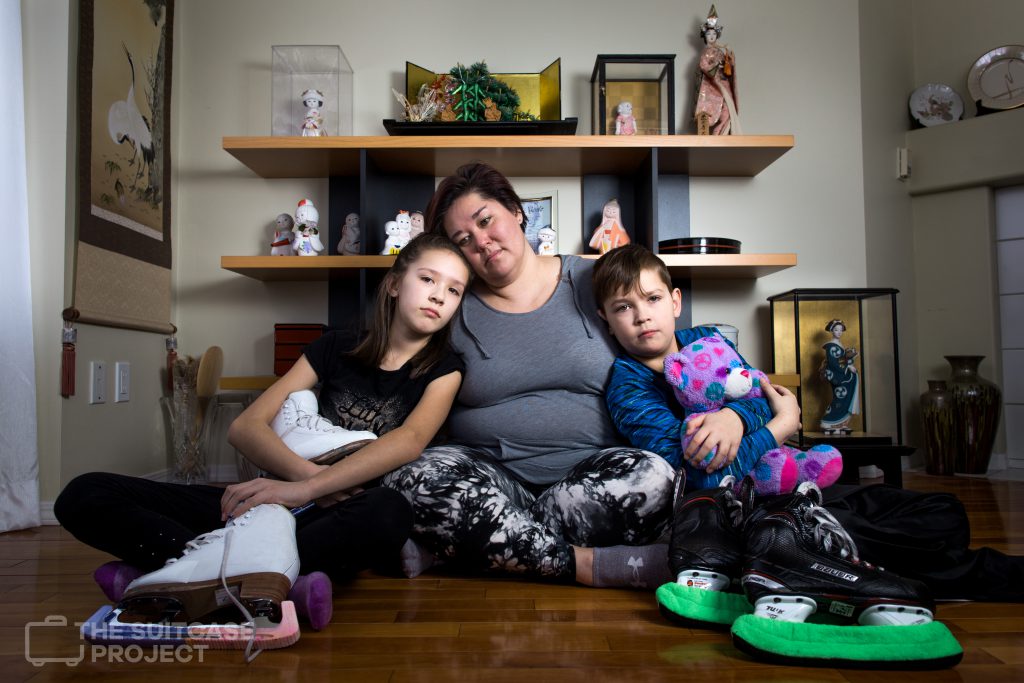 "I think it's still important that [my children] recognize this is part of their history and not very much removed from them because this is aunty and papa's history, so there is still a connection to them, and I want to retain that connection before the distant becomes too long." -N.O. (43)
---
Kayla Isomura is a Vancouver-based photographer and freelance journalist. The Suitcase Project will be exhibited at the Nikkei National Museum in Burnaby, B.C. from June 16 to September 2, 2018.
Some of our recent articles explore the continuing effects of the evacuation, including Tery Watada's 1942/1943 and Daisy Moriyama's The Shape of Her Absence.