Sherren Lee is a Toronto-based, Taiwanese director who graduated with a Bachelor of Commerce from McGill University and is an alumna of the Directors' Lab at Norman Jewison's Canadian Film Centre.
Her short film, The Things You Think I'm Thinking (2017), is a drama starring Prince Amponsah as a  gay, Black, burn survivor and amputee who goes on a date with a non-disabled man. The narrative focuses on the demons he faces as he attempts to connect with someone since his accident many years ago.
The film has been very popular in the short film circuit internationally and has also won a number awards at the following festivals: AWFJ EDA Award for Best Female Directed Short (2018 Whistler Film Festival), Golden Sheaf Award for Best Multicultural Short (2018 Yorkton Film Festival) and Best Canadian Short (2018 Inside Out Toronto Film Festival), among others.
Between Lee's busy schedule flying to different festivals, Ricepaper's JF Garrard caught up with her to talk about what inspired the film, lessons learned and advice for inspiring filmmakers.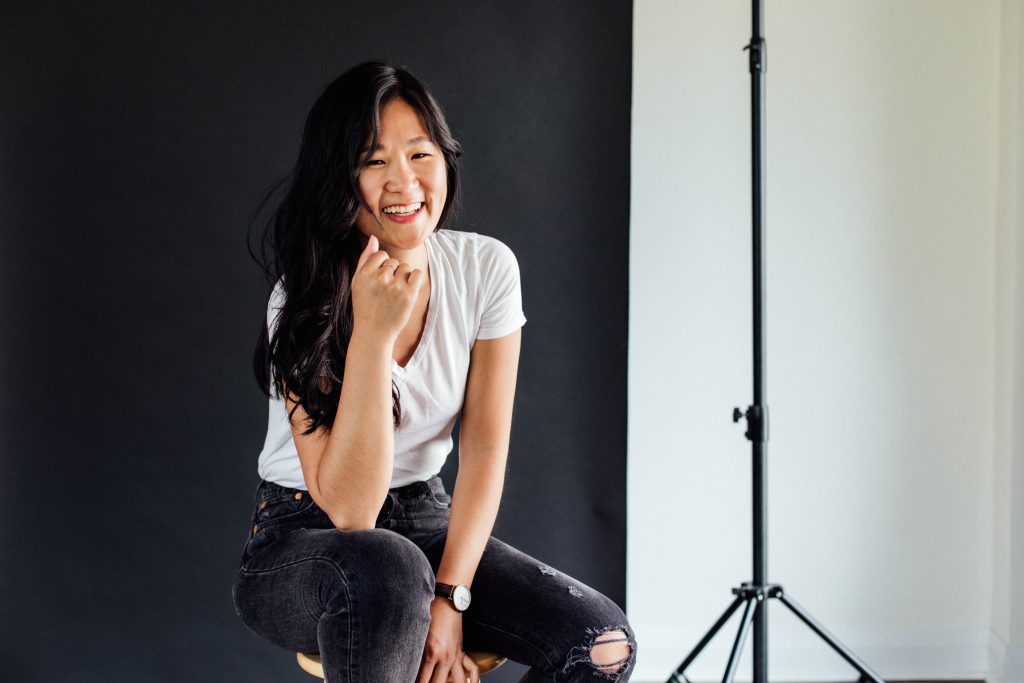 Photo credit: Kristina Ruddick
JF Garrard (JFG): First I'd like to say that The Things You Think I'm Thinking was different from other short films I've watched, as the majority of main protagonists are not characters with disabilities.
Although I work in healthcare, I have never worked in the burn unit and have never really seen many people with the aftermath of burn accidents. The sight of Prince Amponsah on screen was a bit of a shock. For a while I was wondering if he was a real person or an actor with lots of makeup. What was the inspiration behind this film?
Prince's character is shown doing mundane everyday movements such as opening the fridge and pouring a drink. Yet, it seems amazing because he has no hands. Can you tell us a bit more about Prince and how he got involved in the project? Also, was there any extra training for him to do the actions in the film?
Sherren Lee (SL): The project was written specifically for Prince and inspired by him. There was no training, no rehearsals of any of these actions—Prince was already capable of all of it. I know it's a surprise, and I really wanted to show how agile he is, as opposed to showing how much he struggles. In fact, he leads a life very much like our own. I remember members of the crew telling me that they wondered how we were going to shoot these things, how Prince was going to be able to do all that… and then seeing Prince doing them with such ease enabled a real shift in perspective on how we perceive people who are differently abled. I think that in itself is powerful enough.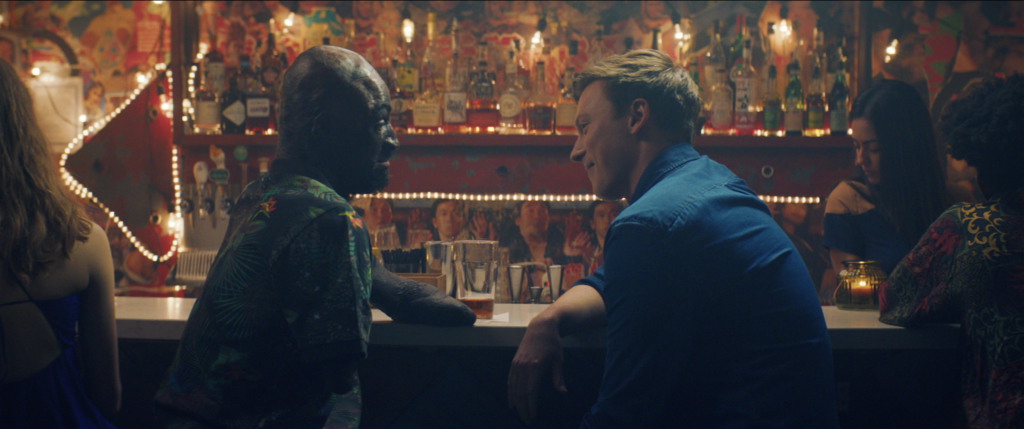 JFG: Were there any challenges and what were some lessons learned from making this film?
SL: We made this film with a grant from the Toronto Arts Council, which we are so grateful for. However, we anticipated a bigger budget, so we had to work with very limited resources, which was the hardest part, but we pulled it off! A lesson learned is to get all the manpower you need. Don't stretch your crew too thin.
JFG: Do you feel are there more opportunities for diverse directors in short film rather than large ones? Has the landscape for short films changed over the last few years?
SL: Because short films are more "accessible" –they usually require less resources and money—anyone can choose to make a short. Nowadays, anyone can pick up a camera and make something. There are no gatekeepers if you have the resources to do it yourself. Though not impossible, pulling off a feature with fewer resources is more difficult, but thanks to the current conversation regarding diversity and gender equality, funders are actively looking for stories from directors of colour. So get out there and make yourself known! Make some work, like a great short or digital series to show people what your voice is, which can allow you to have access to funding for a feature length project, if that's what you want to do.
JFG: On average, how much does a short film cost? Do producers/directors usually apply for grants or are they privately funded?
SL: There really isn't an average. Short film budgets vary from zero dollars to millions of dollars! In Canada, short films are generally funded by government arts councils.
JFG: After a short film is made, what happens?
SL: You try to get it seen by as many people as possible! For me, it's applying to film festivals, starting with the top tier ones—because if you get into any of those, it helps you get into more festivals. Depending on what your film is, you might choose to put it directly online or go a more commercial route. It all depends on your goals for your film.
JFG: What advice do you have for inspiring filmmakers? What are the important skills they should work on to get their foot in the door?
SL: Don't overthink things—go out there and do the work. Whether it's being a production assistant on a film set, writing a screenplay, or both, keep yourself plugged into the filmmaking world in some way at all times. It's about getting to know the industry, meeting like-minded collaborators, and continually honing your craft.
JFG: Thank you for your time and sharing your inspiring films with us!