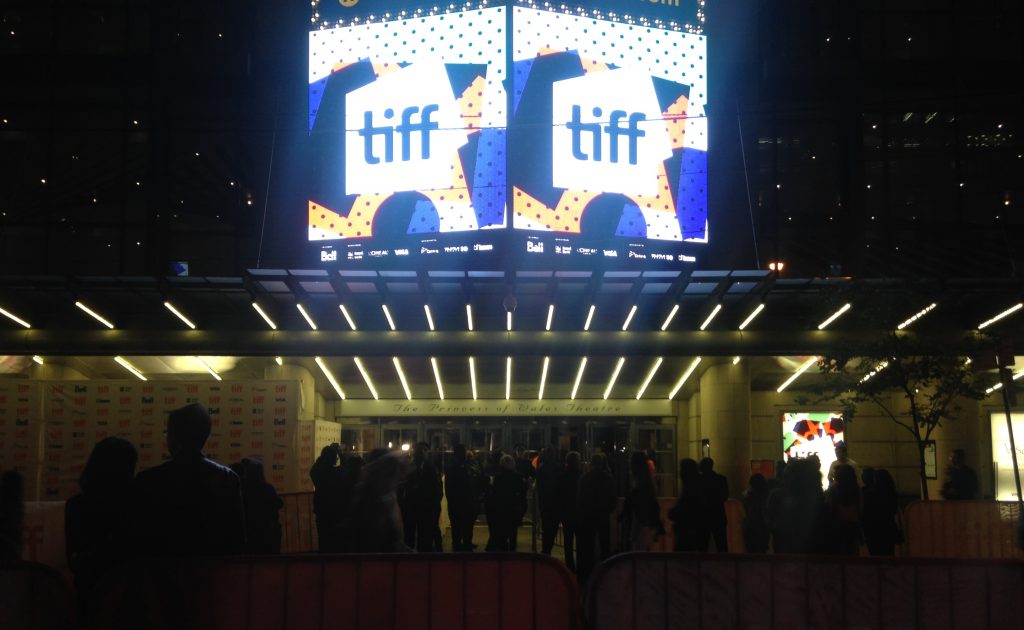 Running 6-16 September 2018, the Toronto International Film Festival's 43rd edition offers a stunningly diminished number of Asian feature films—the fewest in at least the last several years. Although market vagaries and audience metrics may have conspired toward this gradual decline, it's hard to shake off the feeling that Toronto is sleepwalking through its overall curatorial responsibilities for Asia. In a year when the festival is riding the trendy tailwinds of equal opportunity politics (by increasing the visibility of female filmmakers and adding Technicolor to its apparently monochromatic press corps), it is galling that its Asian numbers are at a historical low and the least representative of the eastern subcontinent.
Indeed, Chinese-language films feature preponderantly this year. With one exception, this is effectively a Mainland Chinese slate whose assembled filmmakers are mostly card-carrying stars of the global film festival circuit or celebrity names in China. Unfortunately, this is a myopic view of the colossal variety of Mainland Chinese filmmaking that Western film festivals don't see the need to correct. On the other hand, China's bigger presence has come at the expense of other regions in Asia. Japanese and South Korean films form the residuals at second and third place. As for Southeast Asia, let's just say their cinemas are now like rare bird sightings at the festival. In a surprising turn of events, not a single film from the Philippines was deemed worthy of an appearance, thus leaving just Cambodia, Thailand and Vietnam as the region's flag bearers at one film apiece.
Several titles will be arriving with great buzz after being feted at the Cannes Film Festival in May, where Asian films enjoyed their best reception in years. Among them are Shoplifters, Kore-eda Hirokazu's Palme d'Or winning family drama which comes with rare and profound political bite; Burning, Lee Chang-dong's chilling Korean adaptation of a Murakami Haruki short story which earned it boundless acclaim; Ash is Purest White, the latest gangster flick from lapsed-arthouse poster boy Jia Zhangke, who now prefers making edgy genre pics; and Long Day's Journey into Night, Bi Gan's partial 3D romancer which also attracted rapturous plaudits. One interesting outlier is The Sweet Requiem, a story about a Tibetan exile in India by documentarian couple Ritu Sarin and Tenzing Sonam, and which is a follow up to their Dreaming Lhasa (2005).
Side events this year include a masterclass by Chinese actor, writer and director Jiang Wen, and a 25th anniversary screening of Wayne Wang's The Joy Luck Club (1993)—a timely appearance, given its profuse citation in the flush of publicity surrounding Crazy Rich Asians (2018). In its fourth year, the festival's Primetime program, dedicated to the global resurgence of television, showcases its first Asian selection: two episodes from HBO Asia's 6-part anthology called Folklore. Led by creator and showrunner Eric Khoo, the series presents stories about Southeast and East Asian supernatural and horror traditions. Only Joko Anwar's A Mother's Love (Indonesia) and Pen-ek Ratanaruang's Pob (Thailand) will screen; the remaining episodes are by Saito Takumi (Japan), Ho Yuhang (Malaysia), Eric Khoo (Singapore) and Lee Sang-woo (South Korea). In a year when Asian cinema has also been unusually shut out from the festival's Midnight Madness program, this pair will have to do.
This year's Asian and Asian-interest feature films are:
Cambodia
Graves Without a Name (Panh Rithy, Cambodia/France 2018) – TIFF Docs
China/Taiwan
Ash is Purest White (Jia Zhangke, China/France 2018) – Masters
Baby (Liu Jie, China 2018) – Special Presentations
Cities of Last Things (Ho Wi Ding, Taiwan/China/France/USA 2018) – Platform
The Crossing (Bai Xue, China 2018) – Discovery
An Elephant Sitting Still (Hu Bo, China 2018) – Discovery
Hidden Man (Jiang Wen, China 2018) – Galas
Jinpa (Pema Tseden, China 2018) – Contemporary World Cinema
Legend of the Demon Cat [Director's Cut] (Chen Kaige, China/Japan 2018) – Special Presentations
Long Day's Journey into Night (Bi Gan, China/France 2018) – Wavelengths
Shadow (Zhang Yimou, China 2018) – Galas
France
Dead Souls (Wang Bing, France/Switzerland 2018) – Wavelengths
India
The Sweet Requiem (Ritu Sarin and Tenzing Sonam, India/USA 2018) – Contemporary World Cinema
Japan
Asako I & II (Hamaguchi Ryusuke, Japan/France 2018) – Contemporary World Cinema
Complicity (Chikaura Kei, Japan/China 2018) – Discovery
Killing (Tsukamoto Shinya, Japan 2018) – Masters
Shoplifters (Kore-eda Hirokazu, Japan 2018) – Special Presentations
Vision (Kawase Naomi, Japan/France 2018) – Special Presentations
South Korea
Burning (Lee Chang-dong, South Korea 2018) – Special Presentations
Hotel by the River (Hong Sang-soo, South Korea 2018) – Masters
Our Body (Han Ka-ram, South Korea 2018) – Discovery
Thailand
Manta Ray (Phuttiphong Aroonpheng, Thailand/China/France 2018) – Discovery
USA
The Joy Luck Club (Wayne Wang, USA/China 1993) – Special Events
Vietnam
The Third Wife (Ash Mayfair, Vietnam 2018) – Discovery
Brandon Wee