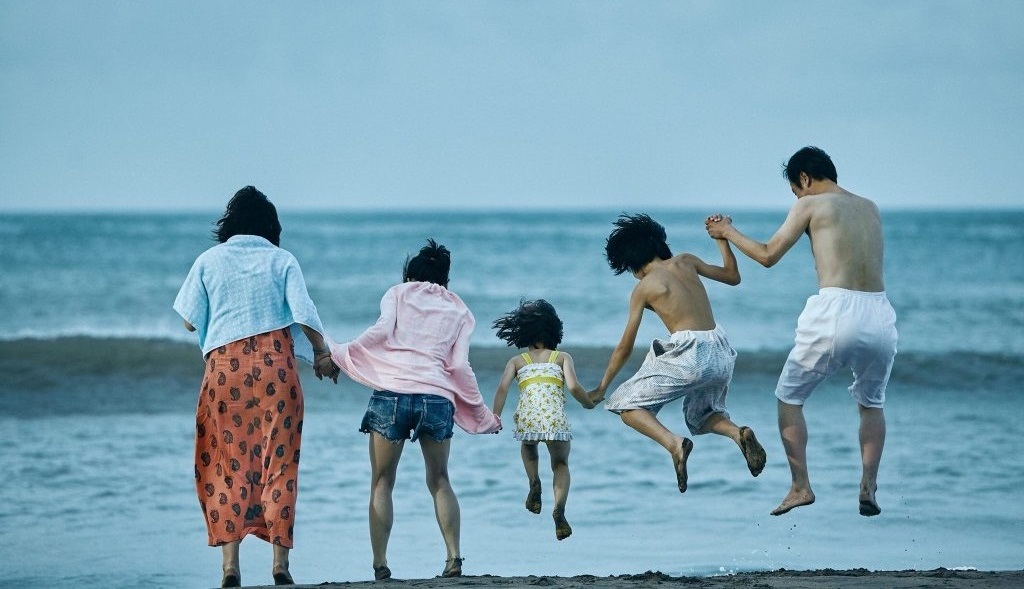 When a British newspaper interviewing Kore-eda Hirokazu in 2015 asked how he felt about his signature family dramas often being compared to those of the late Ozu Yasujiro, the respected Japanese director countered that he thought his films were more like English director Ken Loach's. Although Kore-eda has explored the condition of childhood poverty in his breakout hit Nobody Knows (2004) and has listed Loach's Kes (1969) as one of his favourite films, until 2015 it would have been difficult to find anyone who would readily connect his family-centric works to the films of someone as politically outspoken as Loach. It's likely both men share similar political sympathies, but little about their filmmaking approaches or stylistics betrays affinity. After all, Loach has used his brand of social realist cinema to regularly point to what he sees as Britain's social ills: among them, the Tory establishment's complicity in social inequality, and the state's historical and contemporary crimes against humanity.
In light of Kore-eda's fanboy confession, a thematic link to Loach's worldview of examining poverty is better appreciated in his latest film Shoplifters. The story concerns the Shibatas, a Tokyo family whose expedient members engage in fraud, deception and petty thievery to boost their paltry incomes. But the film isn't structured to implicate the underlying socio-economic system the way Loach's films often are. Instead, Kore-eda brings into relief his penchant for exploring domestic circumstances in all their curious forms. It's a practice he has harnessed from embellishing the most scandalous familial affairs to have made the news in Japan in order to craft tender, contemplative stories. When the Shibatas decide to save a young girl from her abusive household by kidnapping her, they are confident (as is the film by its ending) that she would be better off under their care. Here, Kore-eda's contention is that negotiated kinship is as intimate and powerful—if not more so—than those bound by blood ties or institutional formalities. In fact, the closest inspiration for Shoplifters is its elder sibling Nobody Knows, about a mother who gradually abandons her four minor children, all half siblings to one another, leaving them to work it out themselves.
Since winning the Cannes Film Festival's top prize this past May (Japanese cinema's first in 21 years), Shoplifters has enjoyed a record box office reception in Japan, but has also caused some quarters to recoil. In daring to sympathize with characters committed to crime, Japan is thus cast in a humiliating light—so one dissenting argument goes. But Kore-eda has rebutted these criticisms by blaming Japan's social security system for failing its citizens to the point that some resort to shoplifting and other crimes—but adding the caveat that such inadequacies shouldn't justify crime. Unlike Kore-eda's previous family dramas which tend to be upbeat and unfold elegantly despite a motif of broken families, Shoplifters on first glance has a much darker and heavier narrative to better reflect the gravity of the subject, while also packing rare and profound political bite. Its ensemble cast assembles Kore-eda regulars Lily Franky and Kiki Kirin in key roles, while Ando Sakura and Matsuoka Mayu make charming Kore-eda debuts alongside Jyo Kairi and Sasaki Miyu as the children.
Brandon Wee