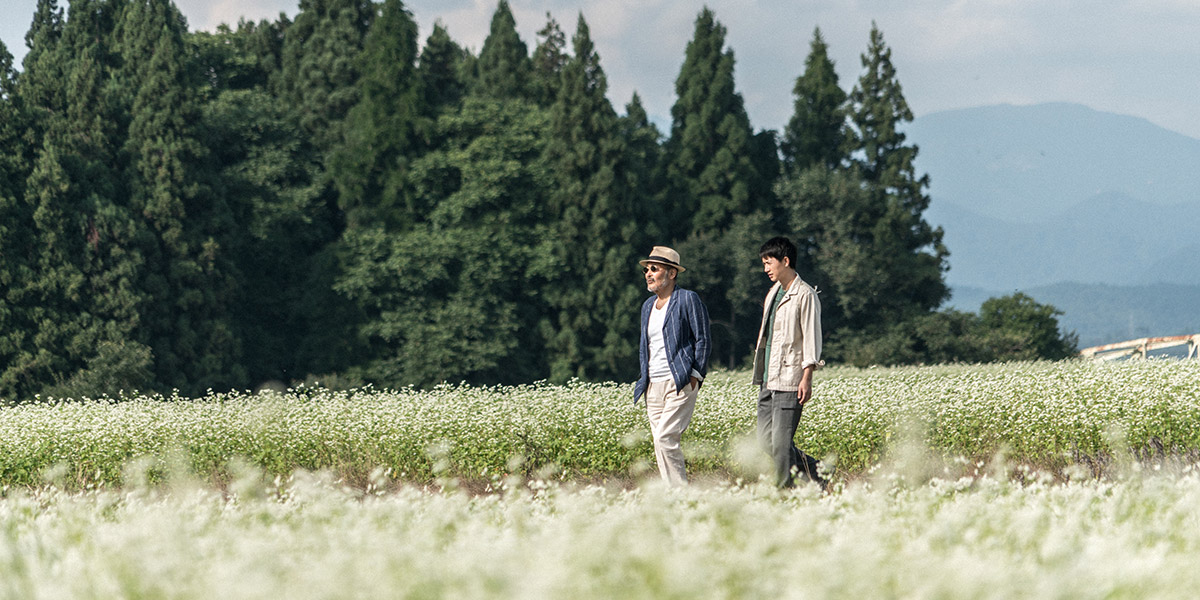 Chikaura Kei's confident debut feature is the story of a Chinese economic migrant whose shaky existence begins to unravel after a string of deceits and crimes he has committed to support his new life in Japan starts to catch up with him. An independent co-production between China and Japan, it's a sequel of sorts to Chikaura's 2017 short film Signature, which screened in TIFF's popular Short Cuts program two years ago. In this 13-minute short, a Chinese migrant new to Japan is shown wandering nervously around Tokyo's streets before meeting a recruiter at a shady spot for a job likely to be disreputable. Except for the actor, none of these scenes has graduated to his standalone feature film, which is instead composed of the man's personal history in China told in flashbacks interspersed with the relationships he cultivates with a benevolent Japanese family and a love interest. The result is a well-written and naturally-played chamber piece that hits a number of emotional highs without being sappy or manipulative.
While in Japan illegally, Chen Liang (Lu Yulai), a young man from Henan is recruited by a local crime syndicate. For committing various larcenies, he is rewarded with the chance to purchase the overpriced spoils. The most valuable of these are the stolen ID cards and phones of legal Chinese migrants, whose identities can be inherited and mined for opportunity. Chen is thus falsely assumed as 'Liu Wei' and acquires the victim's fortuitous job offer to work as a soba restaurant intern in Oishida, a bucolic northern town in the Tohoku region where China-friendly folks await. There, a hardworking widower (Fuji Tatsuya) and his filial daughter (Matsumoto Kio) welcome him to their family-run establishment with great warmth. In particular, the elderly soba artisan extends Chen a good deal of respect and nurturing because he was born and raised in Beijing—Liu's hometown that Chen has adopted. On one of his delivery routes, Chen also meets a Sinophile artist (Akasaka Sayo) who fancies him and tries to make him feel at home, but who then unwittingly lights a fuse that will explode his charade.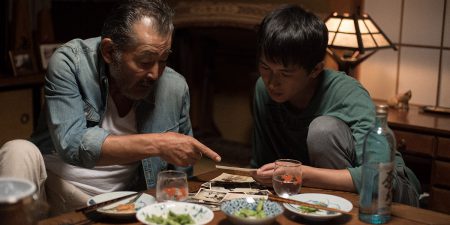 Chikaura has revealed that the rampant labour abuses in one of Japan's economic programs targeting migrants from developing countries had influenced his story. Although designed to equip trainees with technical skills, some Japanese businesses have been using the program to exploit cheap and expendable labour instead, resulting in thousands of them fleeing their employers and struggling to survive as overstayers. Indeed, the film is precisely crafted to humanize Chinese migrants forced to make their living in Japan through this route, with Chen's character conceived as one such unsuccessful trainee. Yet, however compassionate his portrayal is, it's easy to forget that Chen's plight is due to his series of misdeeds so wilful that he's unlikely to elicit sympathy under non-cinematic circumstances. Chikaura's desire to also explore the philosophical consequences of Chen's identity theft may explain why he playfully references Shinkai Makoto's hit fantasy anime Your Name (2016)—a romantic tale of identity swapping and time travel—in one key scene.
The cast is uniformly excellent. Lu, a regular face in Mainland Chinese independent cinema since 2005 is right at home in this project playing an antihero with disarming poise. Veteran actor Fuji, better known as the innkeeper in Oshima Nagisa's In the Realm of the Senses (1976), is magisterial in depicting the grizzled soba master as a stubborn but honourable man (the character's Beijing connection is in fact modelled on Fuji's infancy). And in their film debuts, Matsumoto as the family's devoted daughter and Akasaka as Chen's admirer turn in charming performances despite their small roles. For a film fixated on name swapping, its own name change has been intriguing. Since premiering at TIFF, Complicity's Japanese name seems to have undergone a change of heart. At the Toronto screening, the film's opening credits had unveiled its title as 'The Koto Sounds of Windy Trees' (the koto is a zither and Japan's national instrument), but this has since been dropped in favour of its English one rendered in Katakana for Japanese film events and publicity online—a leveller choice that better underscores the vagaries of morality lining much of the story.
Brandon Wee